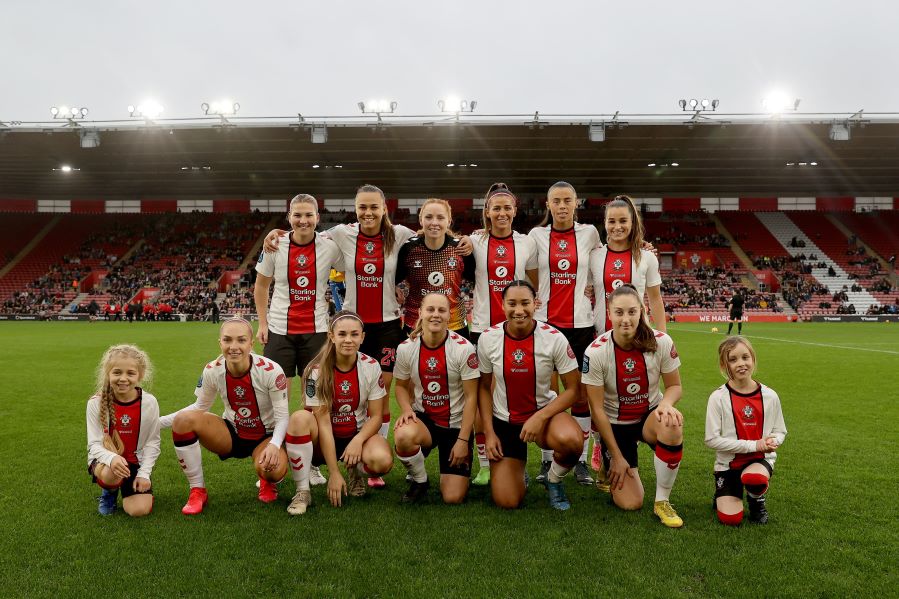 Southampton FC Women is offering fans thousands of free tickets to its match against Tottenham Hotspur in the Conti Cup.
Taking place at St Mary's Stadium on Sunday 18 December, tickets will be available free of charge – supported by Starling Bank – to help Saints Women try to beat their record crowd of 5,145.
As well as enjoying the match, guests will be treated to performances from the Saints brass band and the club's resident DJ, with giveaways providing opportunities to win exciting prizes.
Southampton FC is on a mission to encourage more fans to support the women's game and has seen a 120% increase in season ticket sales compared to last season. As part of this drive to grow the women's game, all Southampton FC Women's games will be played at St Mary's Stadium. So far this season, in the four matches played at St Mary's, the team has seen average attendance figures of 2,900 with ambitions to continue that growth. The team also trains at Staplewood Campus, the same ground as the men's side and are now full-time professionals.
Sarah Batters, Director of Marketing and Partnerships at Southampton FC, said: "As a club, we are committed to growing the women's game with Starling Bank's support. By giving away free tickets for the upcoming women's match against Tottenham Hotspur, we want to reach a new audience and encourage the public's ongoing support to ensure the Lionesses' legacy lives on post-Euros. We hope people will be inspired to come down for a fantastic experience with their family and friends, and that we'll welcome a record crowd on the day!"
Anyone interested in attending the game can claim up to four free tickets by registering here.