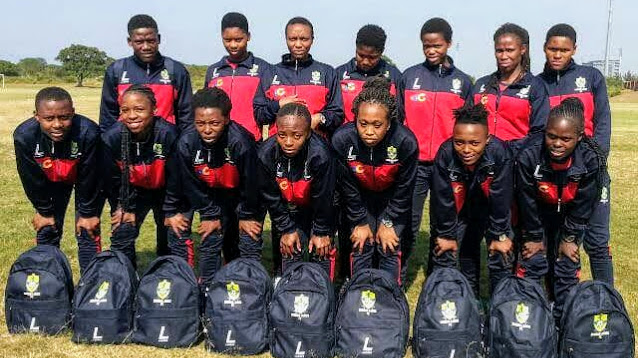 South Africa's Sport and Recreation department are to contribute 5 million rand (£283,000) over the next three years to the soon to be launched SAFA National Women's League' while challenging businesses to match this support.
Sport and Recreation minister, Tokozile Xasa, made the announcement at a breakfast she hosted for Banyana Banyana (women's national team) ahead of their friendlies against Netherlands and Sweden in Cape Town on Saturday and Tuesday respectively.
Determined to build on the platform laid by qualifying for the Fifa Women's World Cup, she said: "Inequality is top of the agenda of South Africans and will continue to be so. As a department it is important for us to show what we are doing in order to assist in our journey to fight this inequality."
Xasa added that the ultimate goal was to have women's footballers paid as professionals:  "Hopefully we can turn around the mind-set in terms of sponsors' to get to the level where you can be comfortable as you dedicate your time to play the game. You need to be rewarded for this."
While the new competition is scheduled to kick off in April, another stiff test has been lined up for Banyana Banyana with a game against the USA in Los Angeles on 12 May.