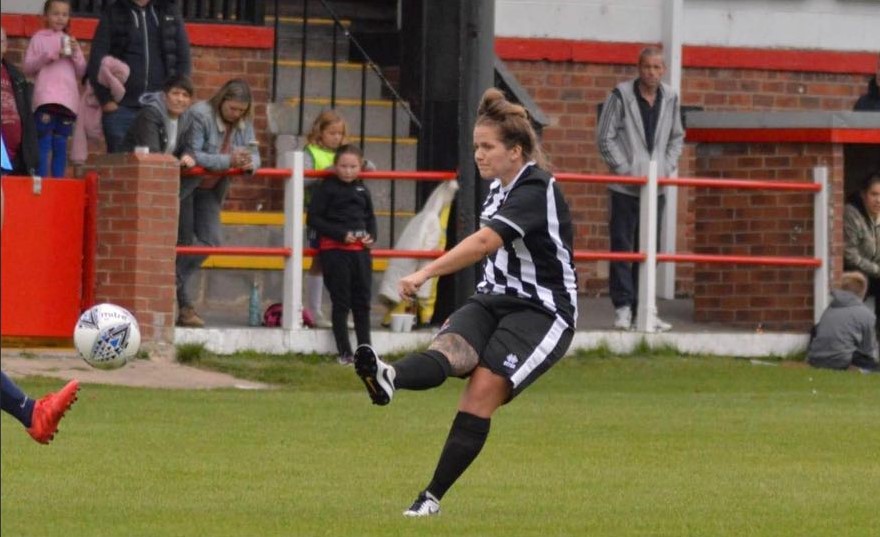 Spennymoor Town FC's first ladies team since 2008 secured a move up to Durham Division 1, so we spoke with their 28-year-old captain, Alex Saunders.
SK: Can you tell us a little of your footballing history and any personal high points?
AS: I have been playing competitive football since the age of seven, starting out for Darlington Simply Lasses. Growing older I played for a variety of teams, always under the same great manager [Domonic Bylett]. Wherever he went, I went… basically because I liked the way he managed a team. I then moved on and played two seasons at Durham Cestria before hanging up my boots for two and a half years after taking on a new role at work.
I was approached during this time to go and try out for Bishop Auckland and after some hesitation and changes to workload I decided to go… and was made captain within the first month of being there. I spent two seasons playing and captaining at BALFC, winning the Durham County Cup in my second season. I left there for an exciting change and to follow my manager's footsteps in joining Spennymoor Town, a brand new team. I captained the club for its very first season and with that coming to an unexpected end, we finished the league with an almighty win and promotion…. 1st year = 1st silverware.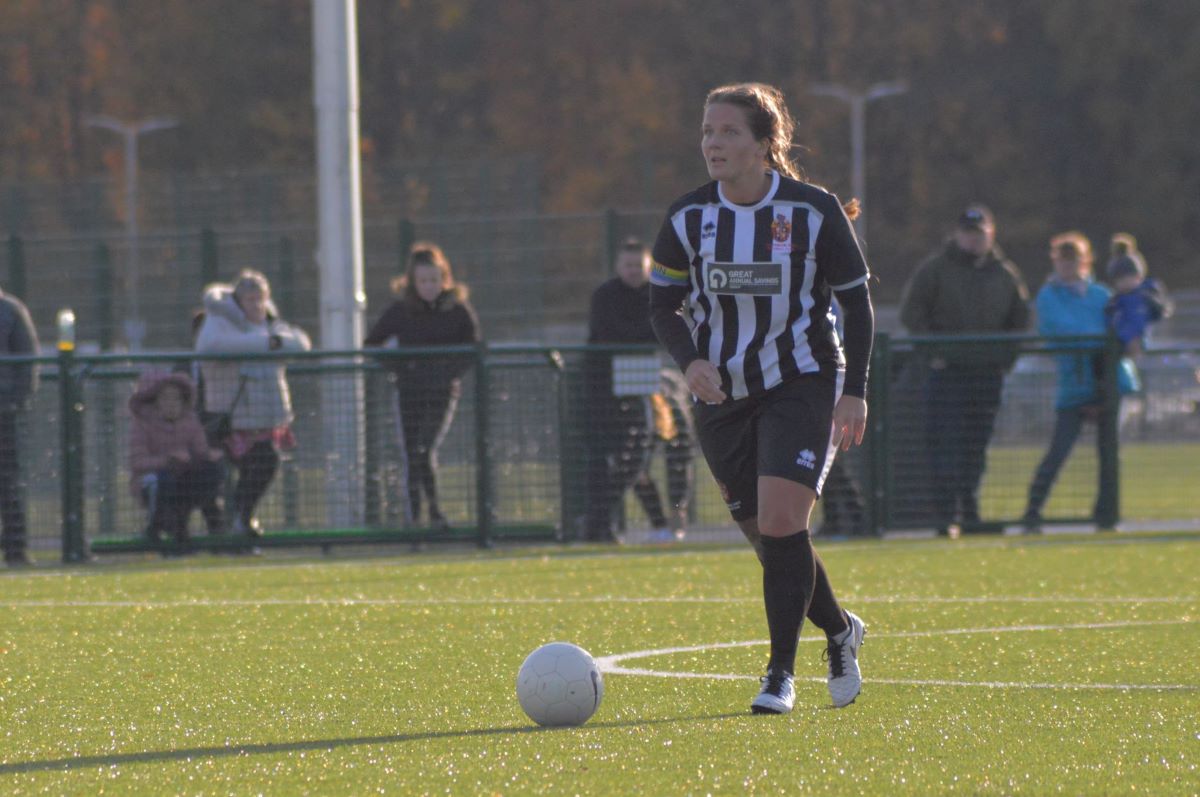 SK: How had your team's season been going before lockdown?
AS: We got off to a great start. We were winning games left, right and centre and even hitting double figures per game. The club was in a great position before lockdown and I can imagine it being in an even better position once lockdown is totally over.
SK: What were your best and worst moments of the campaign?
AS: My personal best moment was playing against my old club, with a large crowd watching the game. The atmosphere was great… and of course, I had to score a cheeky goal too, winning the game 6-0!
The teams best moment I think would be playing at The Brewery Field [Spennymoor Town FC]. An even bigger crowd and so many supporters. What an experience.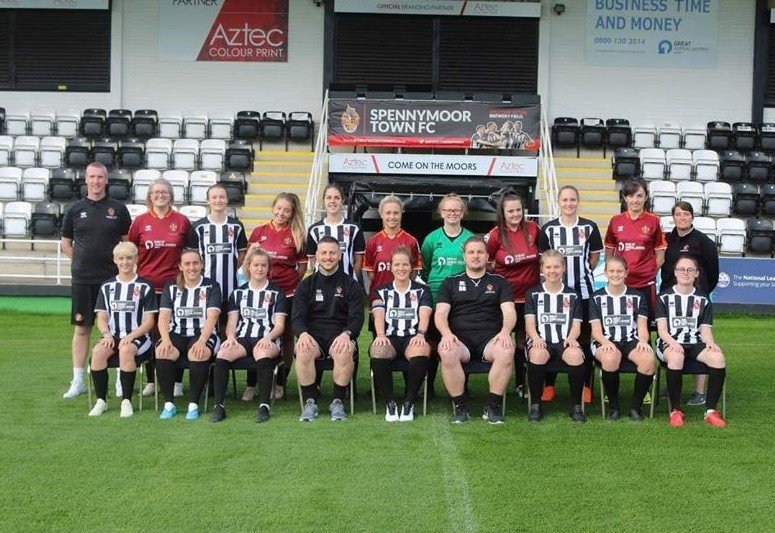 SK: Any rising star, club veteran or stand-out personality we should hear about?
AS: Stand out personality for me would have to be Megan Kennedy, our right back who always has everybody laughing. Can't deny that she has got the best goal celebrations in the league and loves to make sure she's been captured by our club photographer!
Rising stars have got to be our little Wildcats from the girls-only sessions ran by the club. There is some absolute talent amongst them that I can't wait to watch unfold on the pitch once they are playing games.
SK: How are you trying to keep fit and fill the void in football?
AS: After suffering a knee injury within the last week of football and first week of lockdown I have taken to cycling. I've kept running to a minimum to allow my knee to repair from the impact but have done strength, balance and core training whilst in the garden.