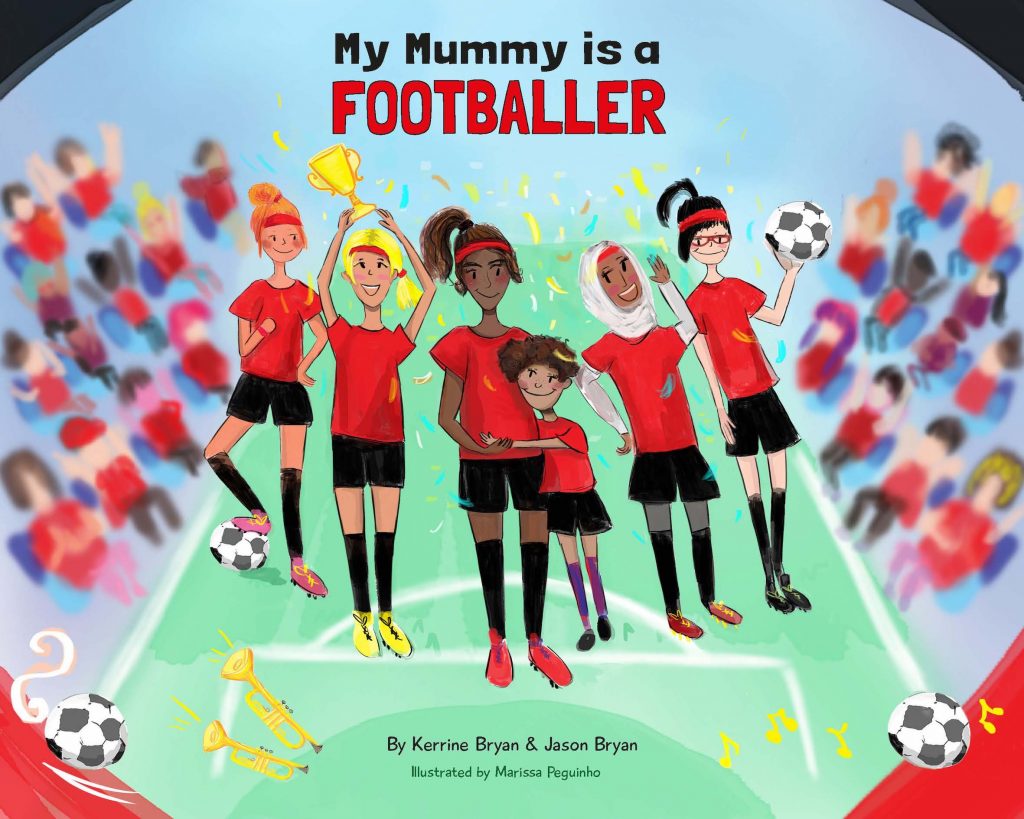 'My Mummy is a Footballer' is a book that covers the various responsibilities of a mum's life as a footballer. Told through the eyes of a child we also learn about the history of women's football. It is the eighth title by Butterfly Books and was put together with the help of a number of clubs and players in England.
Here's co-author and bright mind behind the beautiful and brilliantly light and inspiring book, KERRINE BRYAN, to tell you more… 
The FA has, over the years, worked hard to achieve more gender parity in football with its diversity and inclusion charter. And there have been many positive changes in the sport. Crowds are bigger and more money is being put into players' wages. 
But so much more needs to be done for the game to be respected on the same level as men's football. Part of that progress however is stymied by both men and women taking an archaic, chauvinistic point of view to women's football. We need more women employed in all areas of the sport  for change to happen quickly and effect a meaningful perception shift.
Lewes FC are the first football club in the world to pay their male and female players equally, and it was actually they who suggested that we produce a children's book to tackle sexism in the sport at the grassroots.
Through the club's support and sponsorship, alongside Leicester City Women's FC and Charlton Athletic Women's FC, we were able to successfully crowdfund enough money to produce My Mummy Is A Footballer in late 2019. 
We met and interviewed many inspiring players to inform the story's narrative, including Southampton FC Women defender Shelly Provan and Charlton Athletic Women's FC midfielder Ciara Watling. 
In the process, we've heard many stories about how some women footballers had parents who disapproved of them taking up football at a young age and others who were fortunate enough to have support from all corners of their lives. 
For us, it was important in our story and campaign to help normalise girls playing football, despite any negative opinions that might have been foisted upon them saying that they shouldn't. 
It's important that children's diet of literature is rich in stories of pioneering, strong, ground breaking role models excelling in fields where, by virtue of gender, age, class or race, are in the minority.
I was originally inspired to set up Butterfly Books with my brother when I started my career in engineering. I had no clue that this was a career route I could take. I never saw any role models that looked like me within the field and I was aware that engineering was largely seen as a dirty and difficult job for white older men. Whilst this didn't deter me from pursuing a career in engineering, there will have been many girls and women like me interested in engineering but intimidated by the entering a male dominated sector. This is true for any career that has little diversity. So we wanted to create a series of children's books that smashed gender stereotypes.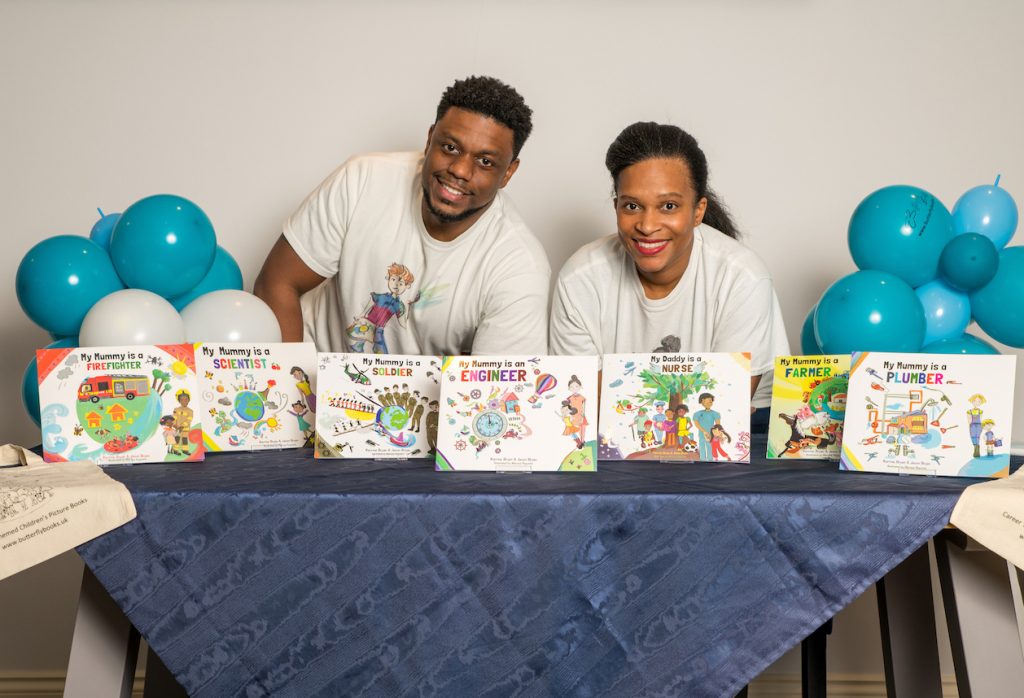 Books unlock imagination and can broaden young horizons. It's been a pleasure meeting and working with some truly inspirational people in sport who are making positive steps in transforming the beautiful game to be fairer and more accessible to girls. Sourcing talent from a young age will ensure women's football continues to thrive and compete at the highest level.  
Kerrine Bryan is co-founder of Butterfly Books. For more information on My Mummy Is A Footballer and other children's books within the series, visit www.butterflybooks.co.uk 
Butterfly Books is also one of the Ebay for Change retailers (https://www.ebay.co.uk/usr/butterflybooksltd). 
SHE KICKS HAS 5 COPIES OF 'MY MUMMY IS A FOOTBALLER' TO GIVE AWAY!
To be in with a chance of winning one, email: info@shekicks.net with subject header: 'My Mummy is a Footballer' (Closing date 5pm, 8/10/'21. UK only)