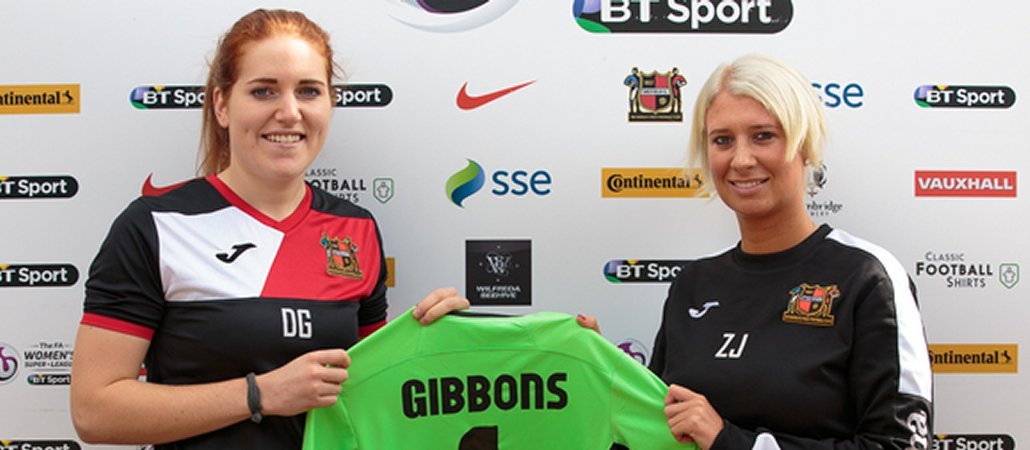 Former England U-19 international, Danielle Gibbons spent the past seven seasons with the Reds before her departure following the WSL Spring Series.
Sheffield.fawsl.com say that Gibbons, now 25, underwent surgery for a benign brain tumour in 2015 having been diagnosed with acoustic neuroma at the age of just 20.
She missed five months of Liverpool's 2015 campaign, but incredibly returned after surgery (which left her deaf in one ear) to play not only the final league match of the season, but the Reds' UEFA Champions League second round match away to Brescia, which was the player's debut in the competition.
Sheffield FC manager, Zoe Johnson, is thrilled to add the experienced goalkeeper to her squad ahead of the new season, telling sheffield.fawsl.com:
"She's a player I've known for a long time, and I know exactly what she will bring us. She'll massively strengthen our squad, and is not only a fantastic player and extremely professional in everything she does, but she's a great person too."
"She's shown so far that's she not just a great goalkeeper, but that she's also a natural leader on the pitch which has been great to see and something we needed more of."
And, having spent the past month or so settling in and getting to know her new team mates, Gibbons is relishing a new challenge between the sticks:
"They're a very talented group so I'm confident that this season will be a successful one, and I'm hoping that my experiences can benefit the team as much as possible."
Photo – Danielle Gibbons with Zoe Johnson (sheffield.fawsl.com)