Keira Walsh was an England supporter last summer as they embarked upon their Euro 2017 campaign, but after earning her first cap under Mo Marley against Kazakhstan in November, the 20-year-old is now an integral part of the side at the #SheBelieves Cup. The central midfielder thinks people still don't expect England to do as well as they are on the big stage, though she is in no doubt of the world-class talent at the #Lionesses' disposal.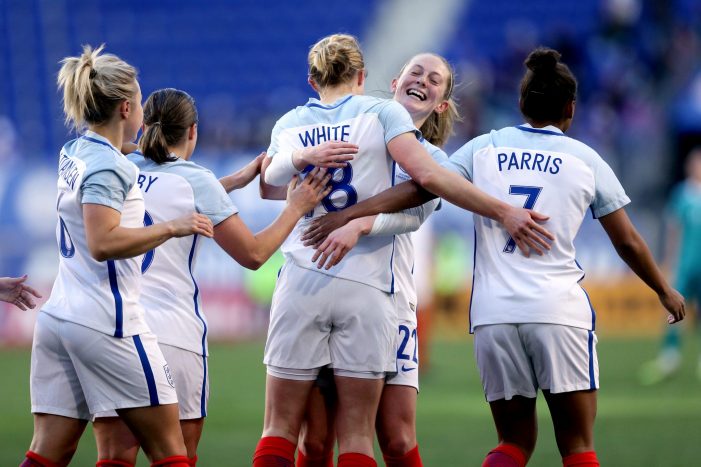 Keira believes the players are thriving under the freedom given to them by new boss Phil Neville and we caught up with the exciting Manchester City prospect ahead of an unmissable tournament decider against the United States in Orlando tonight. 
SK: So how are you enjoying it?
KW: It's unbelievable isn't it? It's my first tournament and we're playing against France, Germany and USA. It is a little bit surreal but the squad have made it easier for me to fit in. There are a lot of other new players as well and I know a lot from back at Man City, so it's been easy to fit in and so far it's been amazing.
SK: Has it all escalated quite quickly, from the time that you got called in to the England camp in the autumn to now being here and starting?
KW: Yeah, I didn't think when Phil came in that I would have started the France game. I wasn't expecting to play and I wasn't expecting to play against Germany, but I think he is a fantastic manager and the way he's got everyone playing, everyone's really enjoying it and everyone seems to be a lot more free on the pitch.
SK: Do you think because of the way he's emphasising the playing of football, you fit the style that he wants the team to play?
KW: Probably. I think from the club that I come from it is embedded in us to play that way, so it probably is a little bit easier for me to transition into the way he wants to play, rather than other managers' tactics. I think the way that he does play, he wants people to be brave and get on the ball and I think that probably is one of my strengths as a player. As I said, everyone's really enjoying it.
SK: Do you know some of the players you're coming up against, because these are 'world stars'? Have you clocked that?
KW: Well, Carli (Lloyd) was at City for a while, and she's definitely no stranger, is Carli, but I think we've got the squad here and players who can combat her strengths, as we've shown in the other games. Germany have (Alex) Popp and (Dzsenifer) Marozsán, France have (Eugénie) Le Sommer, and we combated them great. I think going into the next game we're just going to be focusing on Phil's tactics and focusing on ourselves.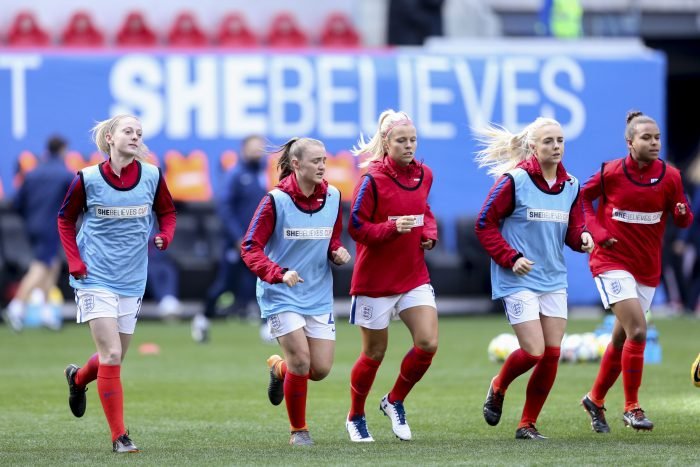 SK: Are you looking forward to potentially locking horns with Carli then?!
KW: Yeah, I mean it is exciting playing against the best players in the world. As a young player, that's all you want to do; you want to be testing yourself against the likes of Carli Lloyd. I know some of her little tricks she has! I'll be looking out for them, but as I said, just going to be focusing on ourselves really.
SK: Did you learn from her when you were training with her?
KW: I learned more about her attitude towards the game; she has a massive will to win and is unbelievably resilient. She cuts no corners and works unbelievably hard, so I think I watched her more off the training pitch than on it. In games, she'll do anything to win; she'll pull shirts, she'll stand on people's toes.
SK: Will you?!
KW: I think English players are probably a bit more honest than that and they probably just go in for a 50-50, but I think if you're willing to do that to win then we can learn off that going forward.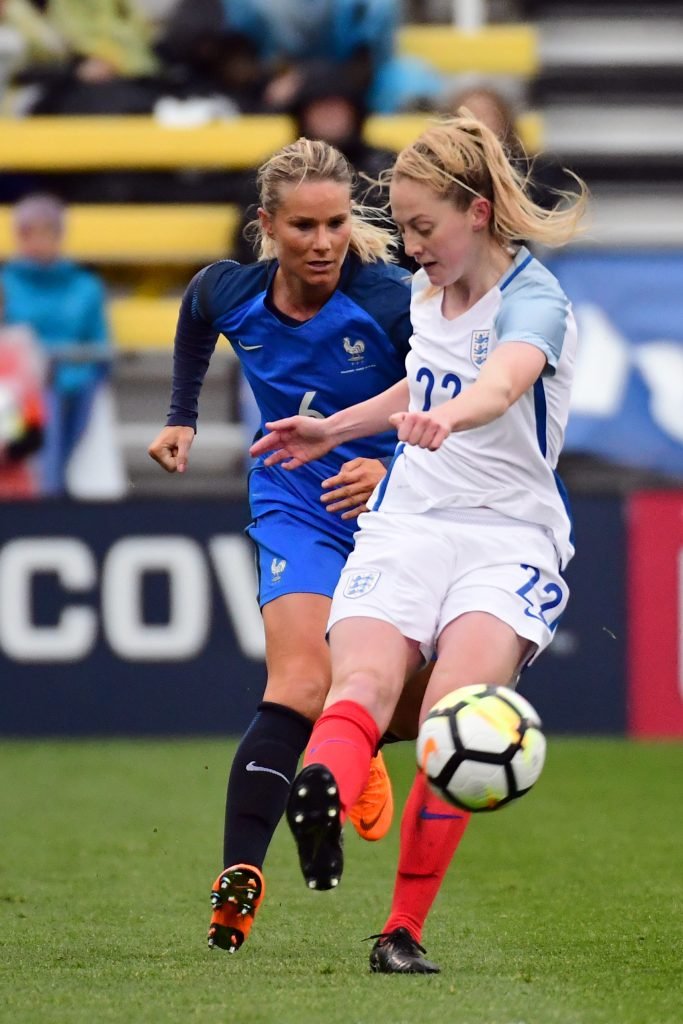 SK: Have you had any feedback from home, people watching the games?
KW: My dad seems to think he's a football coach and he's got his coaching badges! Yeah, he's always giving me tips and pointers to improve. I just read the texts and reply – 'Yeah, yes Dad, yeah.' I think it's more important that I listen to Phil more than my dad going forward!
SK: Do you think if you win the game against the U.S. then it will be the difference in how people see England? People will look at England and go, 'Yeah, they are world-class'?
KW: Yeah, I think it will be the difference. I think we came into the tournament and everyone knew we were in a period of transition; we've got a new manager, there's a lot of new faces and there's probably players that other countries have never heard of. When we beat France, that sent a statement; 4-1, that's an emphatic result against the French. We don't often beat them, so to beat them by that scoreline sent out a message, and then against Germany we were down twice and showed our resilience and a different side to us. I think if we can marry the two together in the USA game then we'll have a good game on our hands.
SK: Are you excited about a big crowd, and playing in the evening sun?!
KW: Yeah, playing in the sun's one isn't it, when you're from Manchester?! I think a lot of the girls are looking forward to playing in front of the crowd and it'll be a good game.
Don't forget to vote for your She Kicks #Lionesses Player of the Match: Click HERE