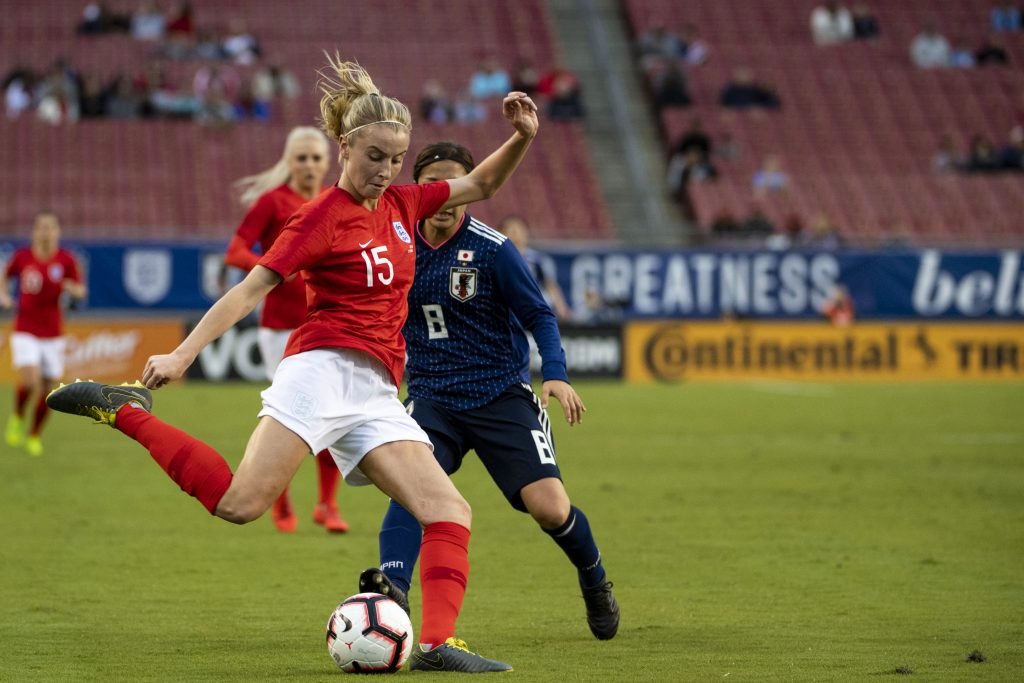 One of the players who had to remain patient during this SheBelieves Cup, Leah Williamson was given her chance in England's decisive final game against Japan in Tampa, and she took it with aplomb. The Arsenal midfielder-turned-defender repaid Phil Neville's faith with what is quickly becoming trademark composure, helping ensure a clean sheet in Monday's 3-0 win over their World Cup group opponents that secured the trophy for the Lionesses for the first time. The 21-year-old spoke after the game, discussing finding her feet as a senior international, learning to deal with playing the squad game, managing to upset her grandma, and more from what has been another memorable trip away with her country…
LEAH WILLIAMSON
On whether she enjoyed playing the final game:
Obviously, to get on the pitch was great. Having been out here and seeing how well the girls are doing, it's always nice to get involved by being on the pitch. I think if you'd have said 3-0 at the start of the game you'd have taken it, so we've got no reason to be sad.
On where her consistent composure comes from:
Yeah, I don't know really. I think I've been in some really high-pressure situations already in my career; maybe it's just taught me that there's no point stressing. Generally, I used to do cross country as a kid, and that is a stressful experience, and I think since then I've just decided that there's no point getting myself worked up, because at the end of the day, you still have to play. It's hard to stay calm when you're in a situation, especially in the second half, where they're piling on the pressure, but I think in the end, the calmer you are the better you are. I don't know, maybe it's a weakness of mine; maybe I need to start buzzing about or something! It makes my mum nervous!
On what she thinks is learned from playing a team like Japan, with their movement:
Coming from higher up the pitch and moving back to be a defender, I suppose my biggest area to work on has always been my actual defending. The difference between playing against some players and then playing against a team like Japan, they want to dictate what you do, and I think that's really hard to play against sometimes, because to stand up and stand up, it is a brave thing to do. It's the type of defender I am, front foot, but you dive in and make the wrong decision and things can really hurt you, so that's a big learning curve for me, making the right decisions at the right time whilst also not losing that front-foot aggressiveness. So just making sure that I choose what she does with the ball instead of the other way around.
On how much of a step up it is from playing Japan at youth level:
I think the themes are always the same; you play America and they're really physical, you play Japan and it's really technical. When you go from training (with) England youth, at the time that's still a step up, and then you go to train with the seniors and think 'oh, it's just the next step,' and it's totally not. It's the adjustment, and it's probably taken me this long, to be fair. I'd say this season I've felt a lot more comfortable in the squad, but before, you finish training sessions and you think 'how am I gonna do this again tomorrow?' because it really is a jump. The quicker you adapt and get over it. I think the biggest lesson is you deal with the running and everything else is easier, whereas you come in and just try and do what you've been doing at your club and it just doesn't work that way. This is definitely the toughest game I've played in, in terms of in an England shirt and the teams that I've played against so far, so I'm just really happy today to sort of survive, if anything!
"Survive and win a trophy!"
Yeah, survive and win a trophy! I'm doing okay; I think my head's just above the water!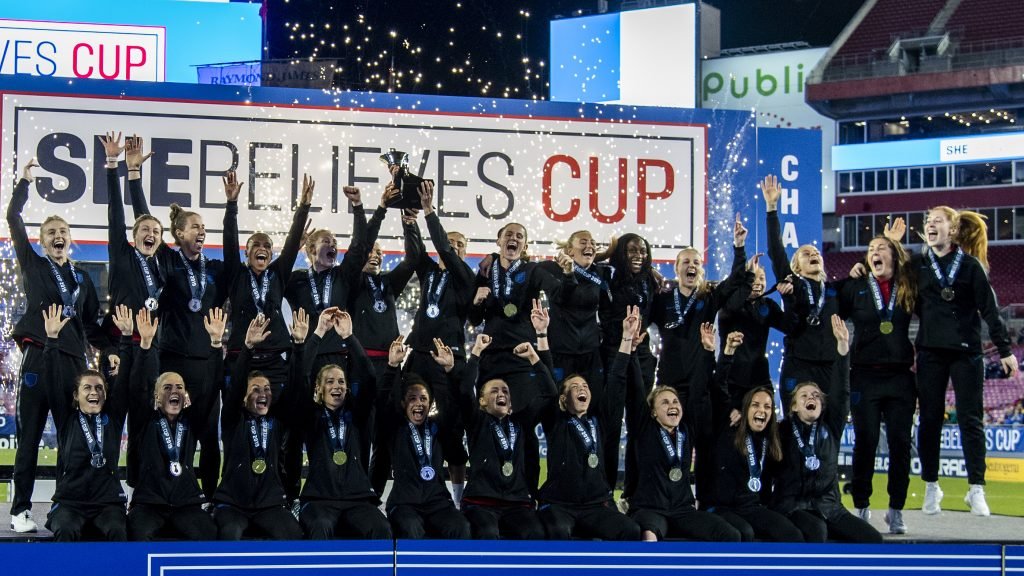 On how much she has enjoyed the tournament overall:
Literally no bad days. The girls told me it was a good tournament, and the cities and stuff as well, that's one of the best things about being a footballer; the friends that you make and the places that you go. To travel around, and also picking up good results on the way, I'm literally having a ball every time I come away with England. It's exactly where I want to be, so just make the most out of it.
On Nashville being on the bucket list:
Nashville was on the bucket list and my grandma's so upset with me for going without her! One night we went for a walk and it was enough to make her jealous. I'm coming back in the summer, so I've promised her that at least.
"Coming back in July or August (after a certain tournament, hopefully…)?"
Yeah, hopefully after picking up another trophy, we'll see!
On Phil Neville putting trust in the squad by giving players chances to play:
I suppose the worst sort of thing that can happen in that respect is that when you go to a World Cup, every game is a must-win, and there might be times where that doesn't happen, and so although it's great, I hope that the reason he plays us is because he genuinely does trust us, and I think that showed today. In a crunch game, he could have chosen to go with the same starting 11, and he's actually stuck with switching up the team and playing the fresh players. There's some people that are going to go to a tournament and not be involved, and that's a reality, that's part of being a footballer. We work really hard on the team and we call ourselves 'the finishers'; we're not the bench, we're there to back up anything that's already gone on, on the pitch, and hopefully have a positive impact. It is a hard balance to get, and when you go away for however long in a tournament, those cracks can sort of show, so I think the fact that we've shown today everyone who hasn't played so far has stayed with it and on it, shows they can come and deliver when the team needs them to. I think it's really important, and a manager getting that balance right is also really important, because you're human and everyone wants to play football, but there's only 11 spots and there's 23 of you.
"That (Arsenal teammate) Beth Mead's done alright?!"
Not bad, not bad! I've been her roommate; I've been letting her get some good sleep. 'Do you need anything, Beth, do you need some water?' I did the water run today. 'Come on, Beth, you need to stay hydrated!' I think I'm the mother, even though she's two years older. Even today I was like 'pass it, pass it…oh what a goal!' I'm glad for her because when she's on fire, she's on fire, and coming here and scoring two goals, she'll be really happy, and I'm really happy for her too, especially knowing that we've got that back at Arsenal.
On whether she has mentioned to Phil Neville that she used to play in midfield:
Yeah, he knows! It's also a different part because you go to a World Cup and you just never know what's going to happen, so I think all those years I was cursing my coaches for making me play everywhere, it's maybe going to be useful at some point, so I'm actually glad for that experience now. Apart from goalkeeper…I never, ever want to go there, so don't tell anyone I'm good at that!