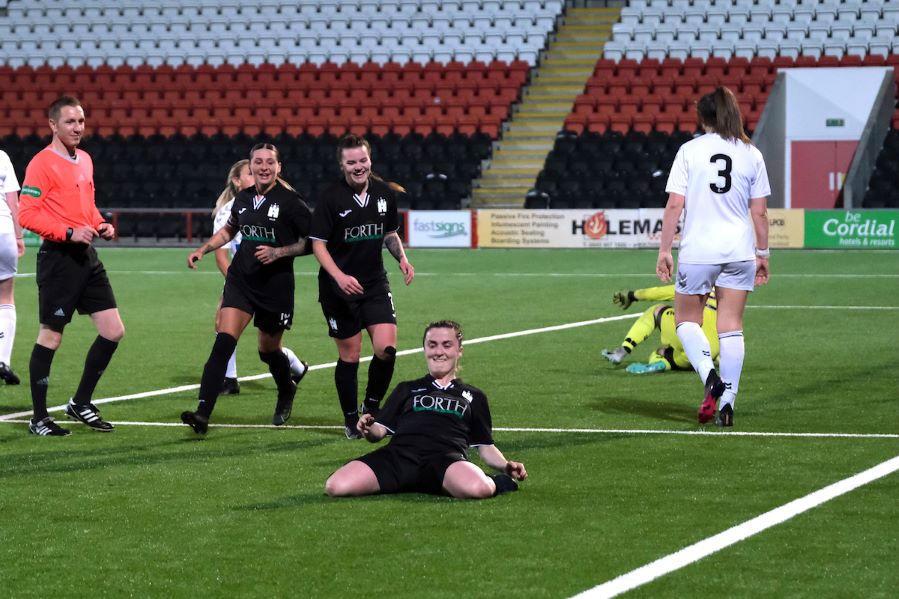 Collections will be made at the SWF Championship and League Cup Final in Alloa on Sunday 11 December to support two local charities in their work to provide gifts at Christmas.
Ahead of the showpiece game between Dryburgh Athletic and FC Edinburgh at the Indodrill stadium, Love In A Box Clackmannanshire will be collecting brand new toys and other gifts for primary-age children, while Home-Start Clackmannanshire will be collecting for older children and teenagers.
With a 2pm kick-off, the cup final is the showpiece event of the performance leagues run by Scottish Women's Football which is being held in Clackmannanshire for the first time.
Dundee club Dryburgh Athletic are the holders, the SWF Championship side having beaten Montrose 1-0 in last year's final in Falkirk thanks to a nineteenth minute goal by Megan Robb. FC Edinburgh currently sit six points clear at the top of SWF League One and are unbeaten so far this season.
Scottish Women's Football is supporting the local work of the Wasps Community Club, including inviting the girls' team to participate in the game as ball girls and spectators will be entertained by the Alloa Bowmar pipe band at half time.
Commenting, Scottish Women's Football CEO Aileen Campbell said: "I'm delighted we are bringing a major national final to Clackmannanshire, offering girls across the 'Wee County' the opportunity to take in top competitive action.
"Like so many of our SWFL clubs, Alloa play a vital role in their community, and I'm delighted to support their efforts to give local charities a boost with their Christmas collections at a time when more people than ever are feeling the pinch. I encourage folk coming to take in this highly competitive final to bring with them a small donation to the collection for both wee ones and older young people too, who often get left out of these kinds of initiatives."
Vicky Jess at Wasps Community Club said: "It's so exciting to be welcoming the final to Alloa, and I'm pleased that we can use the occasion to highlight the important work both Home-Start and Love In A Box do in Clackmannanshire, especially around Christmas. Even if you can't make the game, it would be great if people could help out."
For those unable to attend the game, donations to Love In A Box can also be dropped off at the Alloa Morrisons Store, while donations to Home-Start can also be dropped at Office 92-94, Alloa Business Centre, Whins Road, Alloa, FK10 3SA