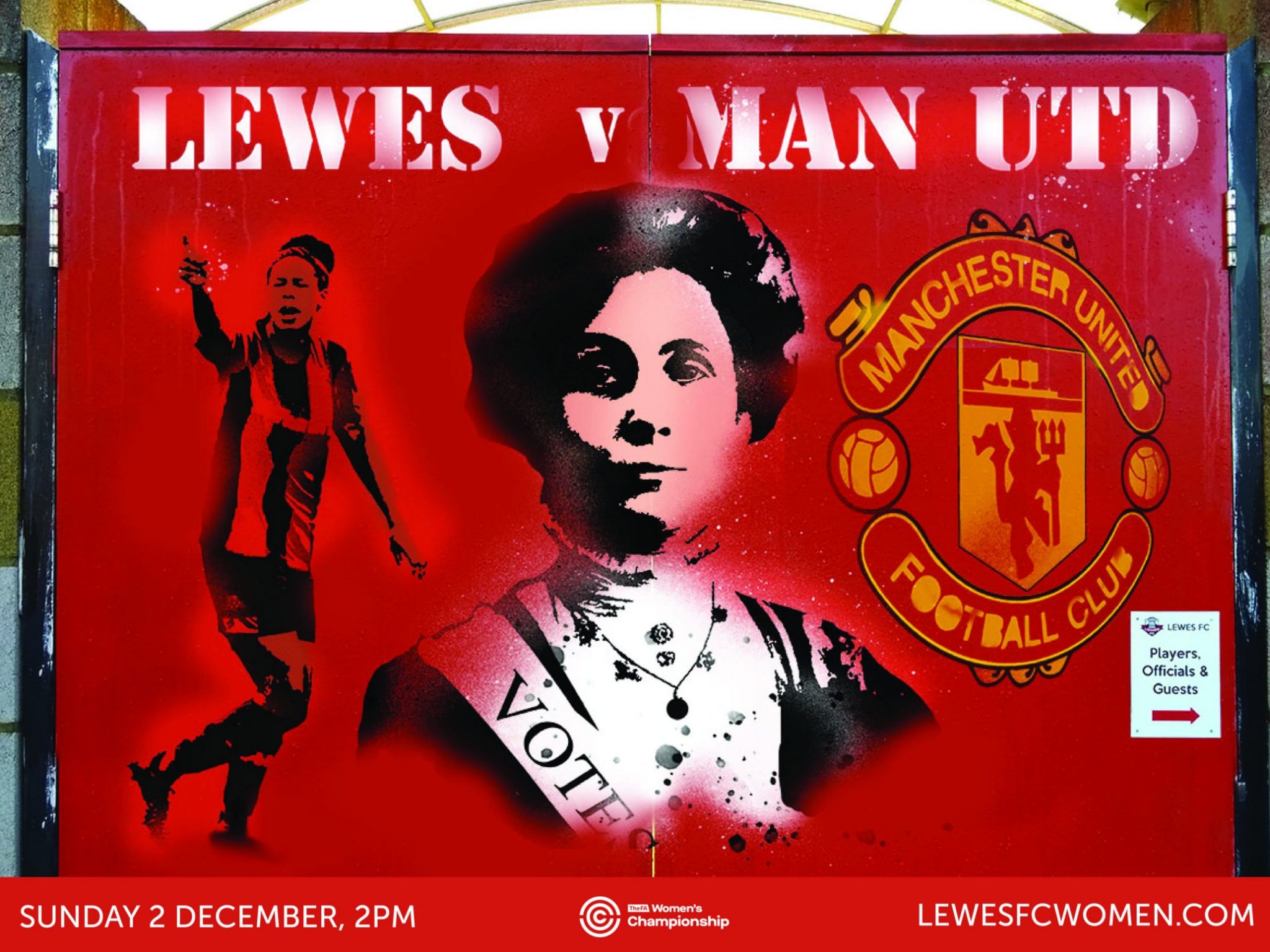 Helen Pankhurst is to be the Guest of Honour as Lewes host Manchester United Women in the FA Women's Championship next month. 
Lewes will play Manchester United for the first time ever on Sunday 2nd December, when the first club to pay its women the same as its men takes on the richest club in the world.
Adding to the sense of occasion will be Guest of Honour Helen Pankhurst, Great Granddaughter of Suffragette Emmeline who founded the Suffragette movement in Manchester. Emmeline Pankhurst features on Lewes FC Women's poster for the match, as an inspirational woman from the away team's locale. Helen will be attending her first women's football match and will address the crowds at 12.45pm before the match kicks off at 2pm.
Director Charlie Dobres said: "There is a real sense of this being a moment in society when people are saying 'enough is enough' when it comes to gender inequality. It's fantastic that Lewes FC can play its own small part in this by doing the right thing in football, the most male-dominated of sports. We also offer a place, a football match, where people can come along, voice their support for gender equality and meet like-minded people."
The club say that currently this is an all-ticket match and may well sell out. Under-16s go free but will need to be booked in advance online and all other tickets can also be made at LewesFCWomen.com.