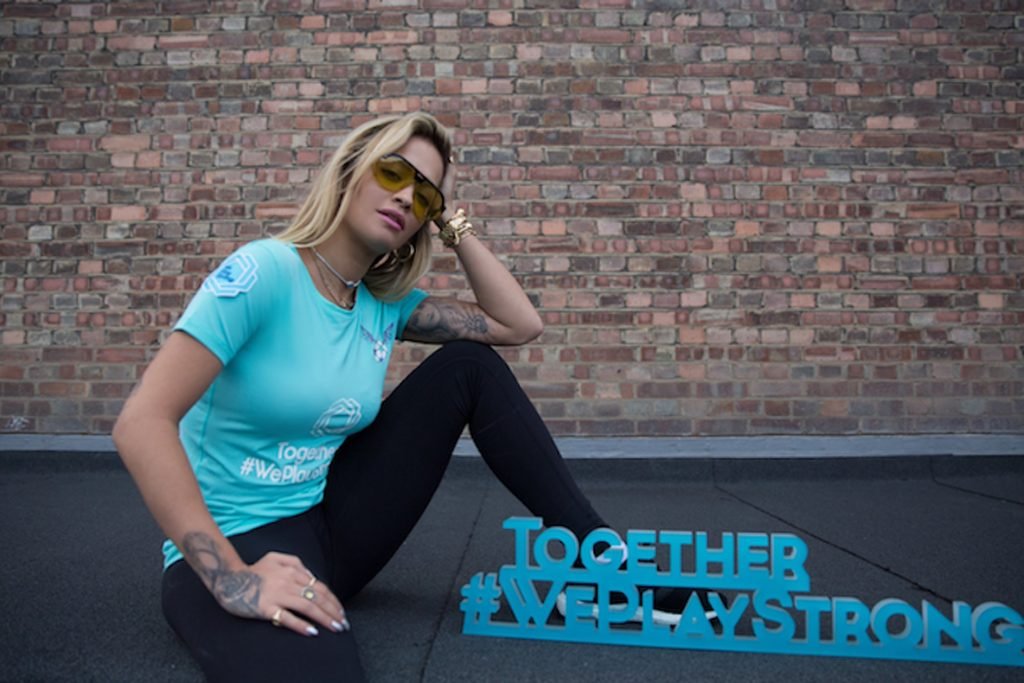 Rita Ora had a warm-up with a difference before her recent Manchester show, as she met with UEFA #WePlayStrong ambassador and freestyle football world champion Liv Cooke for a pre-gig kickabout.
The artist, who announced UEFA as the official sponsor of her headline tour, revealed she had even trained as a goalkeeper until she was 13, before getting Liv to show off her best tricks and joining in herself with an enthusiastic header.
Representing for the #WePlayStrong campaign, Liv later joined the pop superstar on stage, bringing football and music together by accompanying Rita's new track Girls with her amazing football skills.
'The Girls Tour', Rita Ora's first European tour in five years, will see the artist perform in a further 6 cities across Europe. Rita said: "I'm a good goalie. I love football, and when I used to play football I used to be a really good goalkeeper. I played in a team as a goalkeeper until I was thirteen.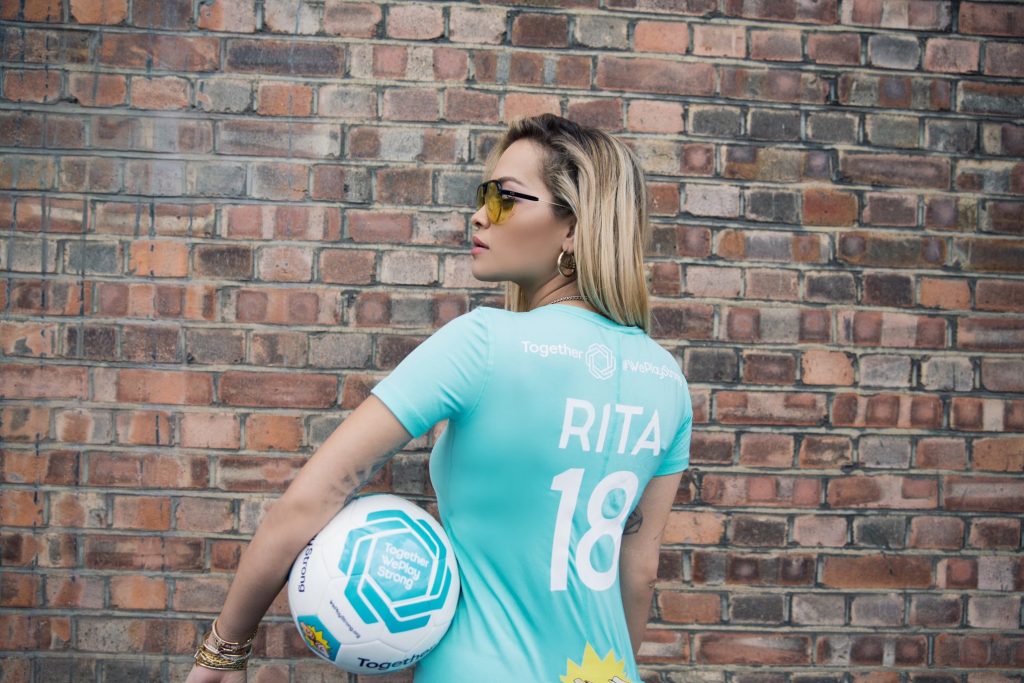 "It's a privilege to be part of this inspiring initiative, driving home messages of acceptance, individuality and finding a place to belong. My message to any young girl that's thinking of picking up a ball is to just go for it! Being part of a team inspires confidence, builds friendships and can be liberating."
Through the Together #WePlayStrong campaign UEFA aims to make football more culturally relevant and aspirational for girls in their teenage years, where they traditionally drop out in large numbers.
Peter Willems, Head of Marketing and Sponsorship Activities at UEFA said: "We're excited to have Rita Ora on board with Together #WePlayStrong. We believe we've formed the perfect partnership that will help to grow the game across Europe for young girls.
"Our partnership will continue to evolve with dynamic surprises that will help connect UEFA to the world of young women through music, entertainment, fashion and sport."
This collaboration provides UEFA with an additional platform to promote its first ever pan-European campaign, Together #WePlayStrong, which is an integral part of its five-year strategic plan to make football the number one sport for girls and women in countries across Europe.
UEFA's ambition for how the game can attract more girls to play involves raising the profile and image of the game, increasing visibility and engagement, driving participation at grassroots level and increasing investment.
For more information head to http://www.weplaystrong.org