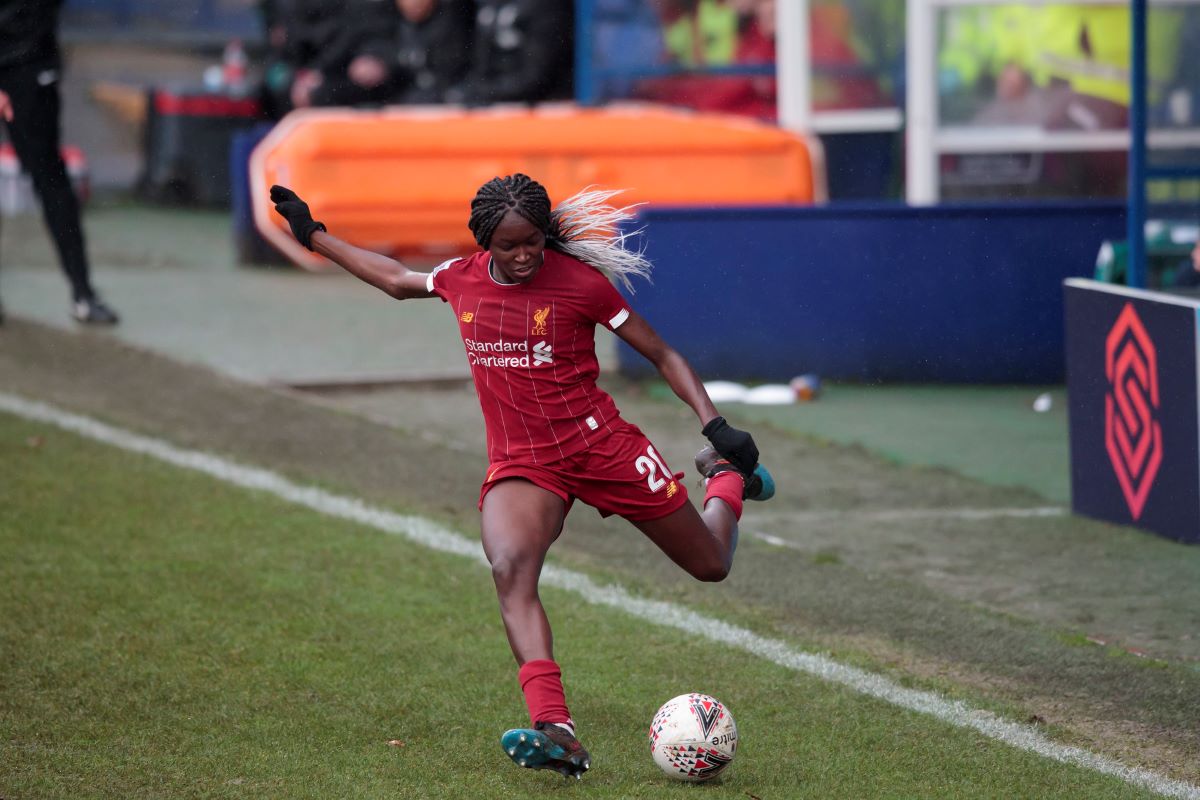 England U-21 international Rinsola Babajide has signed a new contract with Liverpool FC Women, having ended last season as the club's top goalscorer with eight goals.
Babajide is blessed with lightning pace and can play anywhere across the attacking line.
She joined the Reds in January 2018 and spoke of the progress in her game as a key element in committing her future to the club.
Babajide said: "I'm absolutely buzzing to sign a new deal with Liverpool.
"I've been here for two and a half years and feel everything is going in a good direction for me so I felt it was only right to commit to the club."
Babajide is eager to ensure she plays her part in the team bouncing straight back after last week's FA decision to relegate the club following the early end to the season.
She said: "I was so gutted about us getting relegated but now I've just washed that aside.
"I've got the emotions out of it and we just need to accept we're now in the Championship and I'm ready to fight for the team to get promoted to the WSL."
LFC Women manager Vicky Jepson was delighted to secure a player who has scored 15 goals in her 43 appearances with the Reds.
"This is fantastic news for the club. Rinsola is a young international player who has a lot of potential to achieve great things in her footballing career.
"It goes without saying that Rinsola is one of the quickest players in the women's game in the UK and has an impressive technical ability to go with it. I'm looking forward to continuing to work with Rins and pushing her to reach her true potential."
Bristol City Women extend contracts of Allen and Evans but Robinson moves on