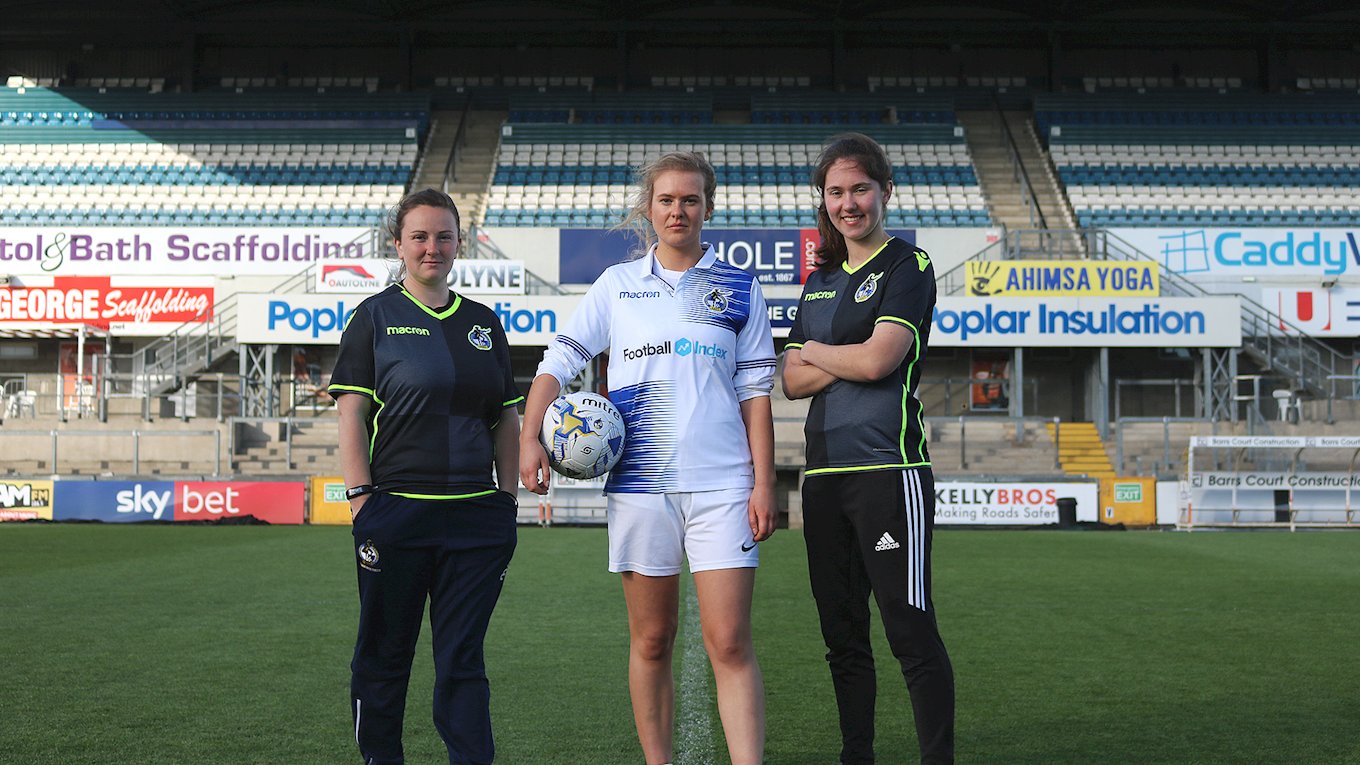 Bristol Rovers Community Trust has announced the launch of a women's team and an U-18 girls' side for the forthcoming 2019/20 season.
Bristol Rovers have applied to join the Gloucestershire FA's women's and U-18 leagues, which will see Rovers represented in the women's football pyramid for the first time since 2015.
Adam Tutton, Community Trust CEO and Women's Chairman told the club's website; "We are thrilled to announce the relaunch of the Gas Girls. Over the last 18 months, our Women's and Girls football provision has grown enormously, culminating in a Wembley Stadium appearance for our EFL U-13 Girls' team from Mangotsfield School.
"To support this growth and further encourage females to play football across Bristol, we have decided to reform Bristol Rovers Women, aka the Gas Girls."
Head of Women's and Girls football at Bristol Rovers Community Trust, Nathan Hallett-Young, said "A participant focused senior women's team is the next logical step for our programme to progress and I can't wait to get started and continue to develop the women's game under the banner of Bristol Rovers Community Trust."
Bristol Rovers Women's will be recruiting players throughout May, June and July at the £6m Lockleaze Sports Centre, the new home of Bristol Rovers Women's. To attend one of the open training sessions or find out more, click here.