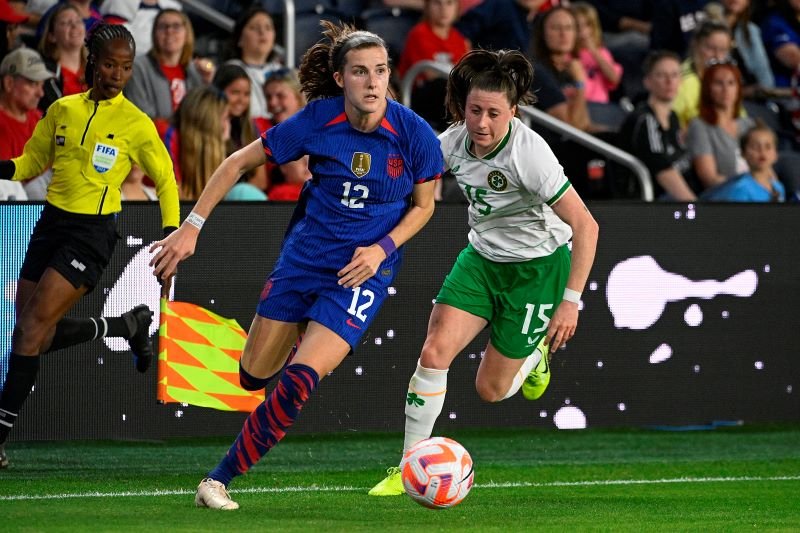 Republic of Ireland went down to a narrow 1-0 loss against world champions USA in front of a 22,294 crowd in St. Louis.
Becky Sauerbrunn in her 200th cap forced Courtney Brosnan into a smart save and Sophia Smith fired over, but Ireland did restrict the USA's chances.
The only goal came just before half-time, when Alana Cook's cross from deep evaded Brosnan.