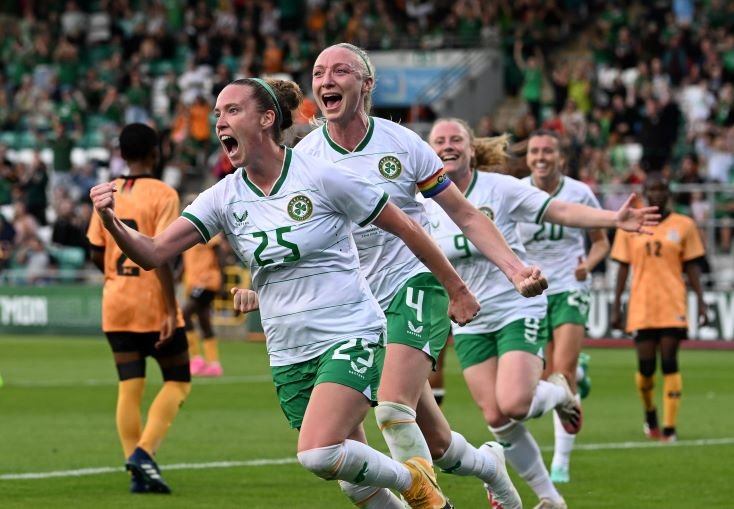 Republic of Ireland continued their FIFA Women's World Cup build-up with a 3-2 defeat of Zambia at Tallaght Stadium on Thursday evening.
After Leanne Kiernan and Claire O'Riordan had gone close for Ireland, Zambia took a 16th-minute lead, when Barbra Banda's ball across the goalmouth deflected off Izzy Atkinson onto the post and in off keeper Courtney Brosnan.
Four minutes after the interval Ireland levelled, Abbie Larkin's shot was handled and substitute Amber Barrett converted the resulting penalty.
Claire O'Riordan got her first senior international goal when heading home from a free kick, eight minutes later Barrett scored her second by catching Hazel Nali of her line.
Zambia pulled one back 11 minutes from time through Racheal Kundananji but Ireland held their narrow 3-2 lead through frantic final stages.