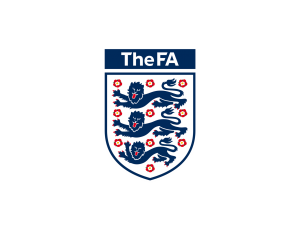 Just a reminder of the basic outline of the massive decisions/announcements being made over the next few days to determine the future of the top levels of the domestic game in England, as The FA look to implement the first ever fully professional women's football league in this country (with league fixtures set to kick off on weekend of 8th/9th September, 2018).
The public announcement concerning which teams have been successful in their applications to join Tier 1 (The FA WSL) or Tier 2 (The FA WSL Championship) will be made at 11am on Monday, 28th May.
Clubs will be informed of the status of their application (under embargo) following full-time of the The FAWPL Play Off (at Bramall Lane, between Blackburn Rovers & Charlton Athletic) on Sunday, 27th May.
The awarding of the promotion spot to The FA WPL Champions, subject to them meeting license criteria, will remain following the final whistle on Sunday, 27th May.
17 FA WSL clubs were offered licences (conditional on the club ensuring that certain requirements are met before the grant of the license is confirmed) to participate in Tier 1 and Tier 2 of the restructured women's football pyramid from 2018/2019 onwards. Which means if all clubs meet the requirements, there are two more Tier 1 spots and five (including the FAWPL Play off winner) Tier 2 places remaining (Tier 1 will permit a maximum of 14 teams & Tier 2 a maximum of 12 teams).
15 clubs made bids for licenses, in the second wave of applications in March. Clubs unsuccessful with their bids, from outside of the current FA WSL 1 & 2 will stay in the tiers that they are currently playing in subject to end of season, promotion and relegation. While clubs who have played in the FA WSL 1 & 2 during the 2017/18 season and have not been awarded a Tier 1 or Tier 2 club licence for 2018/19 will be accommodated and offered a position at the highest level available within the women's football pyramid.
To remind you, here's who were offered licences in December :
Tier 1 clubs:
Arsenal
Birmingham City Ladies
Brighton & Hove Albion Women
Bristol City Women
Chelsea Women
Everton Ladies
Liverpool Ladies
Manchester City Women
Reading Women
Yeovil Town Ladies
Tier 2 clubs: 
Aston Villa Ladies
Doncaster Rovers Belles
Durham Women
London Bees
Millwall Lionesses
Sheffield FC Ladies
Tottenham Hotspur Ladies
LOSING IS NOT AN OPTION. #JudgementDay is coming. Are you ready @RoversLadies @CAFCWomen @lynshep4 @kim_d4 ? Tickets still on sale @SUFC_tweets @FAWSL @SHCFA #WeArePremier pic.twitter.com/7DqIdvo2bW

— FAWPL Official (@FA_WPL) May 25, 2018