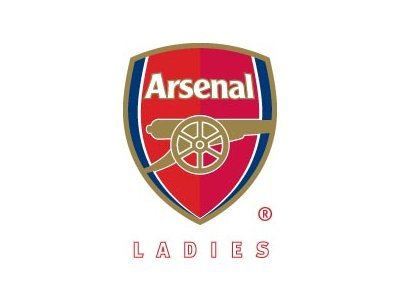 Technical Director: Tessa Payne
Email: tpayne@arsenal.co.uk
Centre Manager: Angela Cuerden
Email: acuerden@arsenal.co.uk
Contact Telephone:
Web: www.arsenal.com/ladies/faregionaltalentclub
Ground Location:
FA Regional Talent Club – Tier 1
In May 2016, Arsenal Ladies were granted a 3 year licence by the FA to become one of 13 Tier 1 approved FA Regional Talent Clubs across the UK. This new talent pathway replaces the previous Centre of Excellence structure that had been in place since 1997.
Arsenal Ladies are extremely proud to be the only London club to achieve Tier 1 status demonstrating the continued high level of provision in developing female elite youth players.
Over the years, Arsenal have seen many young female players come through the ranks and with an increased commitment to support this development, we hope that many more players will progress through the talent pathway to play for both Arsenal Ladies First team as well as gain International honours.
Current first team players such as Alex Scott, Leah Williamson, Carla Humphrey, Chloe Kelly, Lotte Wubben-Moy and Taylor Hinds have all come through our youth development pathway.
Girls Youth Academy (RTC) Trials – 2018/19 
Applications to trial for the Arsenal Girls Youth Academy (RTC) for the 2018/19 season opened in March 2018.
Click here to register for trials
Age Group Eligibility for Trials
The eligible age groups and cut off dates for the different age groups run from the 1st September each year to align with school years. We offer the opportunity to trial for places in the following age groups:
U9s Development Squad – (School Years 3 & 4) Players born from September 1, 2009 – August 31, 2011
U10s – (School Years 4 & 5) Players born from September 1, 2008  – August 31, 2010
U12s – (School Years 6 & 7) Players born from September 1, 2006 – August 31, 2008
U14s – (School Years 8 & 9) Players born from September 1, 2004 – August 31, 2006
U16s – (School Years 10 & 11) Players born from September 1, 2002 – August 31, 2004
To apply you must meet all these criteria to be considered for our Girls Youth Academy (RTC) teams including:
You must have been born between 1st September 2002 and 31st August 2010 to be eligible for the RTC trials/squads OR between 1st September 2009 – 31st August 2011 to be eligible for the U9s Development trials.
Your home postcode must be within 1 hour and 30 minutes of travel time of our training base postcode: AL2 1DR
You must have an English parent or an English grandparent OR you must have been educated in England for at least five consecutive years.
Any places offered with the RTC are dependent on Arsenal Women FC renewing their FA License to operate as an RTC for the 2018/2019 season.
Please be aware that all players that attend our trials will also be considered for our Player Development Programme, which sits beneath our Girls Youth Academy (RTC). This ensures we continually monitor progress and support the development of those players that may not have been successful in gaining a place in our Girls Youth Academy (RTC) squads but we feel have potential to achieve this in the future.
For more information regarding our Player Development Programme, please click here
Arsenal Ladies Talent Pathway
In 2016, The Football Association launched a new Talent Pathway for Women's Football,The Plan aimed to provide a sound structure for the development of elite talent in the female game.
An integral part of this Plan was the establishment and development of opportunities for elite girls aged 9 to 16 through "Regional Talent Clubs".
The purpose of the Arsenal Ladies Regional Talent Club is to identify female players of outstanding ability and place them in a development programme that is designed to produce excellent players and well balanced young people.
At Arsenal Ladies, this part of the pathway enables girls up to the age of 16 to play football at elite level, with our aim being that many of these players will then progress into our U-20s Development Team.
Regional Talent Club Commitments
Those who are successful will receive weekly coaching from our highly-qualified, experienced coaches and support from a highly-qualified team of goalkeeper coaches, physios, sports therapists, strength and conditions coaches, sports psychologists and educational support.
Training Programme

The U-10s and U-12s train for two hours, two nights per week and the U-14s and U-16s train for two hours for three nights per week at various training venues, including Hertfordshire University, Boreham Wood Football Club, London Maccabi Sports Ground and the Arsenal Training Centre in London Colney.
Games Programme 
The U-10s and U-12s currently play in the Watford Friendly League (boys' grassroots league) and the U-14s and U-16s play in the FA RTC Tier 1 – South League.
The league includes other Tier 1 football clubs such as Southampton, Brighton, Oxford, Leicester and Birmingham.
All age groups also play against other Tier 2 and Tier 3 RTC's such as Chelsea, Millwall, Reading, Essex and Aston Villa in additional friendly fixtures.
Other fixtures are also arranged to play again boys' grassroots and academy teams.
The U-16s also compete in the Girls FA Youth Cup, which they have won on three previous occasions.
Trips, Tours and Preseason Camps
Another vital part of our player development programme is the opportunity to travel with their teams and play foreign opposition.
Each season features various tours and matches against sides from various clubs in Europe and the United States. In recent years, teams have visited Italy, France, Germany and also the USA to play in the Dallas Cup.
All age groups also attend a preseason training camp at Oakham School which offers girls from all age groups the opportunity to spend time away from home with their team-mates as part of a personal development and team-building programme to prepare for the start of the season.
RTC Player Support Team
Responsibility for the delivery of the programme rests with our Technical Director, Tessa Payne, who is a UEFA A Licence coach and previously worked for The FA within the England Women's youth set-up as a Regional Coach Development Manager and Regional Talent ID Coordinator. Tessa is also an FA Coach Educator and Talent ID Tutor.
Angela Cuerden is the Club Manager who manages the logistics of the programme on a daily basis as well as heading up the U-14's age group. Angela has been with the club for 11 years and also holds a UEFA A licence.
All the coaching and support team that are employed by Arsenal Ladies come with exceptional knowledge, vast experience and are highly-qualified to help develop the next generation of female elite players for the club.
All staff also hold FA Enhanced CRB checks, up-to-date FA Safeguarding and Emergency Aid qualifications and all attend regular Continuing Professional Development seminars and meetings.
The Regional Talent Club offers superb training and playing facilities and, as well as playing football, the girls benefit from individualised technical and tactical training programmes, strength and conditioning programmes, sports psychology support, health awareness as well as nutrition and lifestyle workshops.
The Arsenal Ladies youth programme is now entering its 18th year and many well-known female players have progressed through the youth system and since gone on to represent Arsenal Ladies first team as well as gaining international honours.