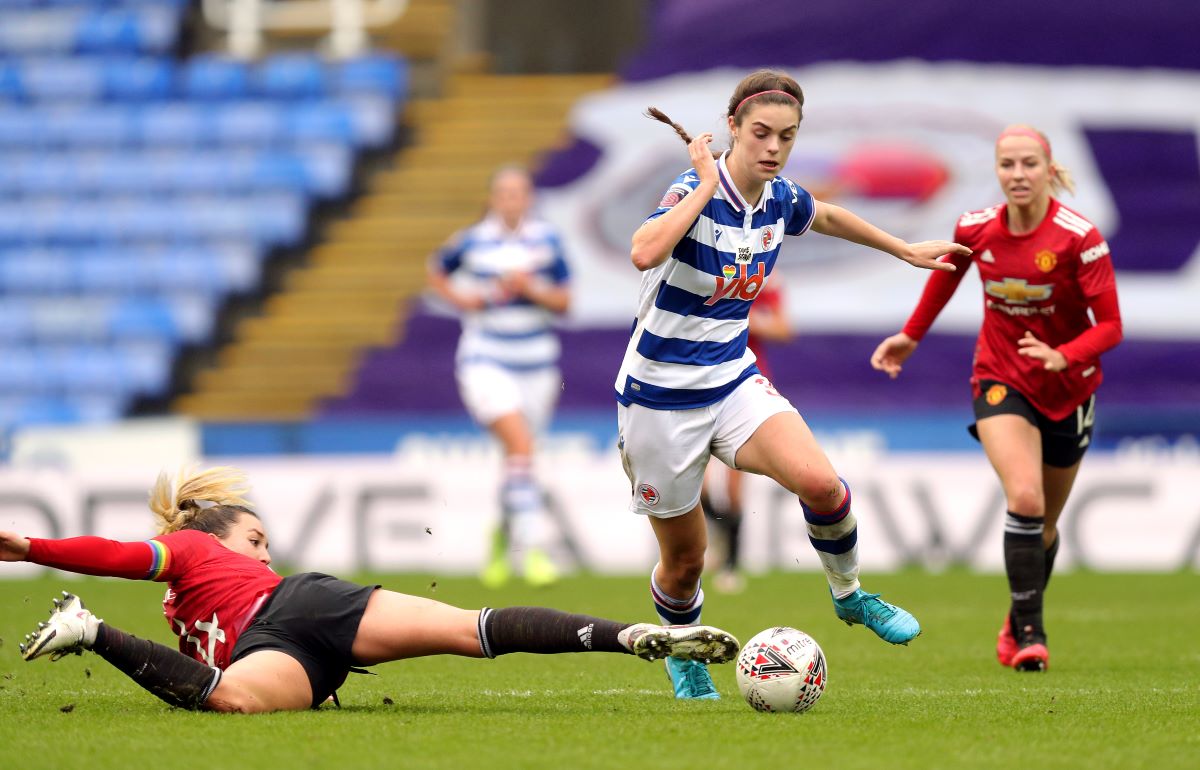 Reading FC Women forward Emma Harries has signed her first professional contact with the club, having spent a decade rising through the Royals' ranks.
Harries made her first team debut in October and has now committed herself to Reading for two-and-a-half more years.
The striker told readingfc.co.uk : "I am delighted to have signed my first professional contract, after being at the club for over ten years. It is an extremely proud moment for both myself and my family.
"I want to thank the coaches for developing me as a player, the other players for guiding me and making me feel part of the team and to my family, who have supported me throughout this whole journey. I will continue to work hard to become the best possible player I can be for the team."
Manager Kelly Chambers said: "This is a proud moment for the club, for Emma and her family. The credit needs to go to Emma and the coaches that have worked with her over the years. Emma's hard work and determination has truly paid off.
"Emma has been at the club since she was eight and I have watched a young girl with big dreams achieve what she has always wanted. Emma has an exciting professional career ahead of her and I am looking forward to continuing to work with her."
Charlton Athletic Women take Tottenham's Elisha Sulola on loan