She Kicks #SK81 World Cup Review
£4.25
Description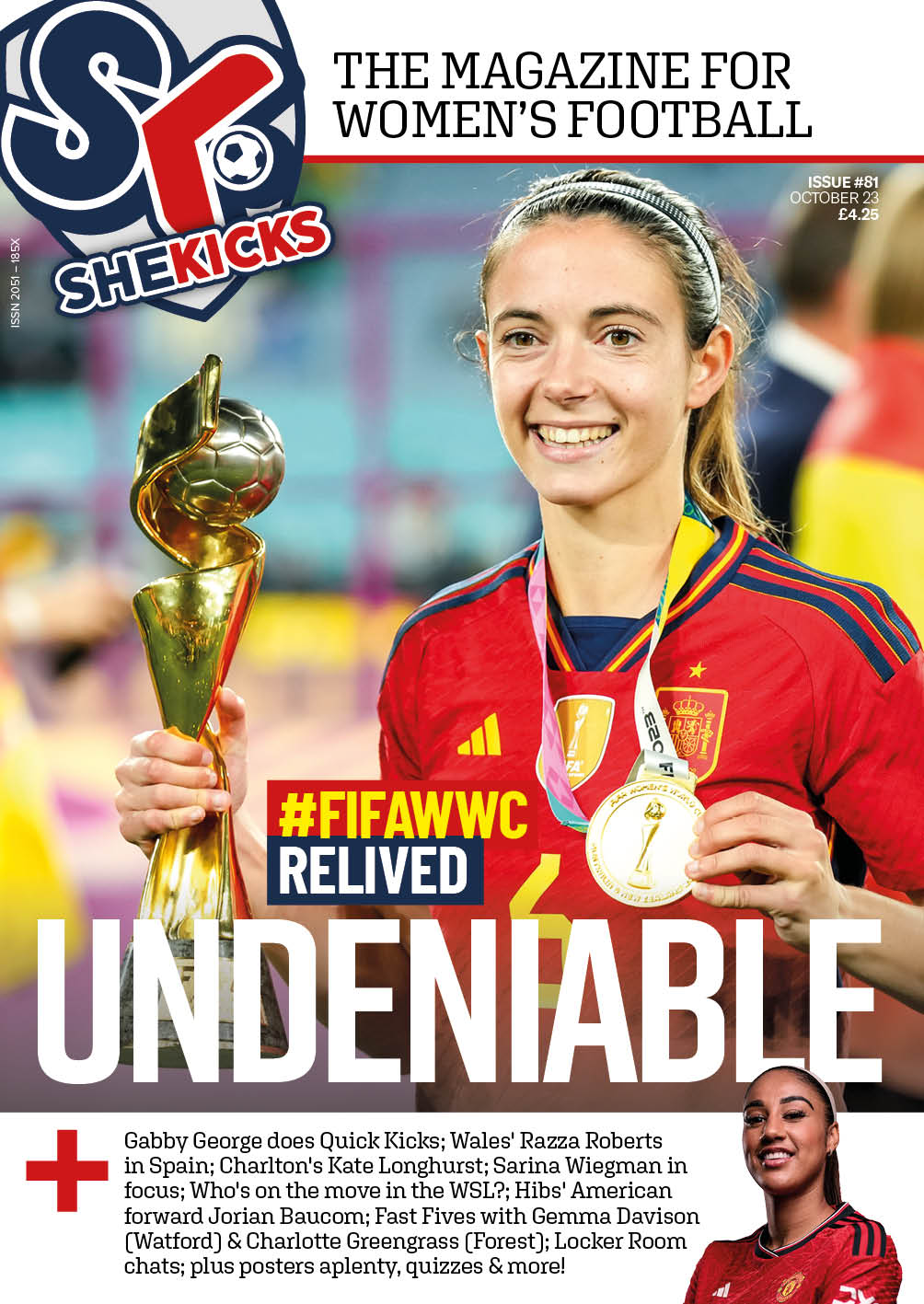 SHE KICKS #SK81 IS COMING THIS MONTH

Finally…a chance to draw breath after a stupendous women's footie summer…phew! Right…let's go again!
The action never truly stops.  Here's some of what you can look forward to in the upcoming Issue 81:
– A journey through a record-breaking and unforgettable FIFA Women's World Cup, with galleries and insight galore.
– Interviews and regular, fun features with players from the WSL, SWPL, Championship and FAWNL.
– Plus, posters, predictions, quizzes and plenty more in store…
You have an option to take out an Annual Subscription for only £25 (or 3 issues for £12.50).
Click HERE for Annual Subscription details.
Don't forget to follow us on Facebook, Instagram and Twitter.