She Kicks Magazine Issue #SK79 (JUNE 23)
£4.25
Description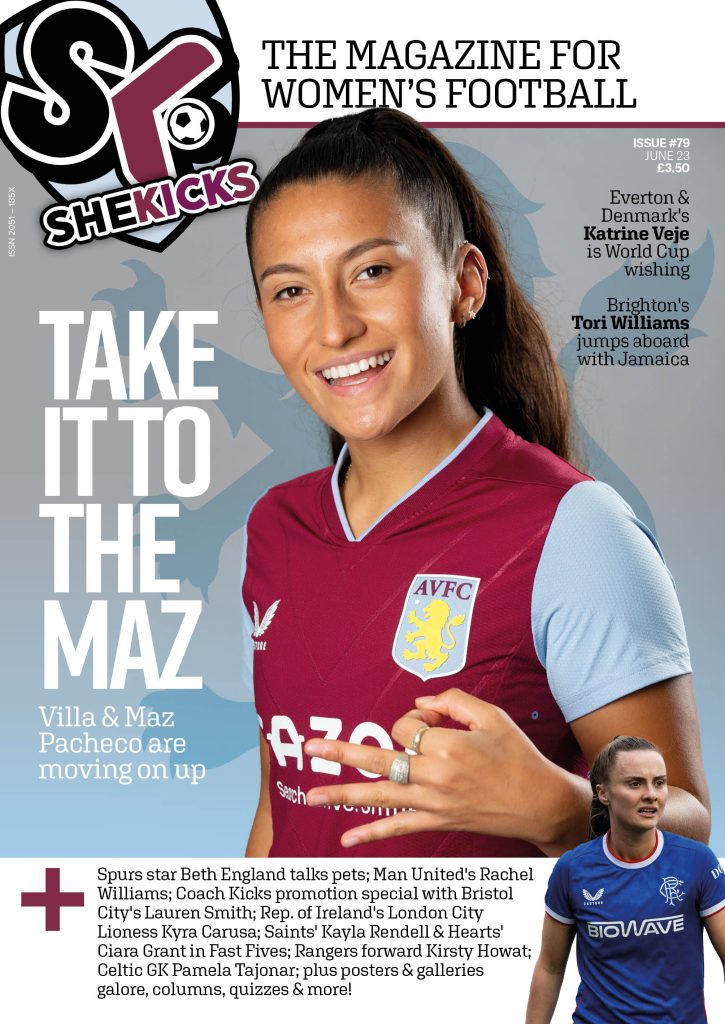 Issue 79 Out NOW!
Here comes another! Kick it with us as we bring the curtain down on another rip-roaring, record-breaking season. The brand-new SK79 is waiting in the wings, with this (and a whole lot more) in store:
– One-on-one with Aston Villa defender and Lionesses hopeful Maz Pacheco
– The life and times of Everton & Denmark's Katrine Veje
– Manchester United striker Rachel Williams does Quick Kicks
– 'Pet Corner' special with Spurs & England goal-getter Beth England
– Brighton favourite Victoria Williams' international adventure with Jamaica
– Republic of Ireland & London City Lionesses forward Kyra Carusa
– 'Coach Kicks' promotion party with Bristol City boss Lauren Smith
– SWPL focus with Rangers' Kirsty Howat, Hearts' Ciara Grant and Celtic's Pamela Tajonar
– Southampton's goalscoring 'keeper Kayla Rendell
Plus: FA Cup final, Women's National League play-off, Genero Adran Premier winners' gallery, posters, columns, quizzes & more!
Alternatively take out an Annual Subscription for only £25.
Click HERE for Annual Subscription details.
Don't forget to follow us on Facebook, Instagram and Twitter.