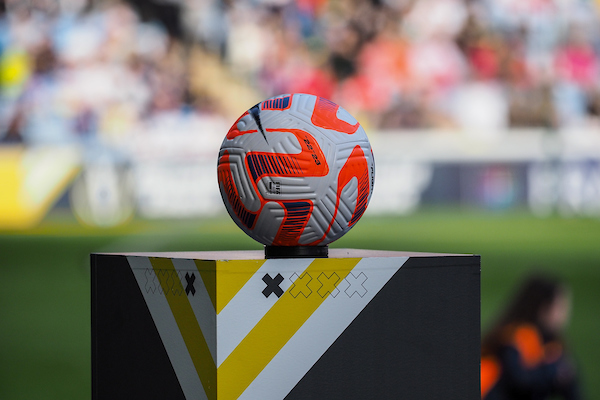 We bring you some of the reaction from the post match press conference at the Coventry Building Society Arena where the  Lionesses beat Italy 2-1, with reporting by Rosa Maitland…
First up, here's what Italy coach Milena Bertolini had to say about her developing Italy side:
How did you view the performance today, especially after a disappointing Euros?
"I'm happy with how the match went and I think the players did well against a great team."
Are you seeing improving going towards the World Cup in Australia and New Zealand?
"We are working hard to improve and grow as a team, we are in a bit of a transitional period between young and older players, this tournaments gives us a good chance to experiment and its gives us a lot of hope."
What was it out there that you saw as positive after recent results?
"The performance was really positive the players did well against a really strong team. I wouldn't say we were equal with them, but we managed to peg them back." 
"I just want to thank the FA for everything they have done, it's been really amazing to see what they have done. Its amazing to see what they are doing for womens football not just in England but all over the world. And we hope that the same can happen in Italy going forward. It was great to see many fans here today."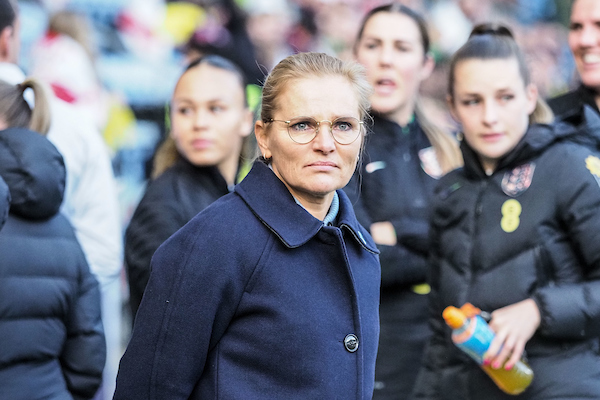 And then Sarina Wiegman gave her thoughts on the win and the ongoing competition for places:
How did you feel England played today and how impressed were you with the reaction after conceding?
"I'm very happy with the win, we always want to win. We see many different players…and that's exactly what we wanted. We played a very good first half, very energetic. The second half we started well and then we had  period where we start to get a bit sloppy."
Italy's equaliser was slightly controversial, what did you think about this?
"I haven't seen it back but it's not really important to me, the decision has been made so we have to move on. I think we could have done a lot better, keeping the ball in the transition moments. When a decision is made you have to keep going."
Was it good to concede a goal but then show resilience to come back from that?
Yes I think it's good, we lost a bit of control of the game and we had to stick with the plan and scored a very good second goal. To learn it was good but of course too don't want to concede a goal."

Do you think Alessia Russo and Daly can play together in the same team? 
":I think they are both very good strikers, and we all know Rachel is very versatile, and this is very good for our team. We have played in training where we have played with two centre forwards. But for now how we play we shouldn't start with two."
Do you feel you have more questions than answers in relation to selection?
"The players are really competing with each other, of course everyone wants to the go the world cup. We are also playing really well as a team and collaborating really well. I think the team dose this really well, and yes we have more questions than answers, but this is good at this time."
How have you created these 'mentality monsters'?
"Firstly they do that themselves, that's a hard question, the answer takes a while. I think we showed ourselves over last year, we have worked with each other for over a year and a half. The team was already really good and now we have youngsters coming through. They have really showed themselves that we/they can win against any opponent. We really encourage that football is a game of making mistakes, and we learn from these."