After seeing his side ultimately beaten 3-1 in a memorable SSE Women's FA Cup final, watched by 45,423 at Wembley, Arsenal boss Joe Montemurro gave full credit to Chelsea. Without hiding his disappointment at losing on the big occasion, he kept a clear sense of the wider picture when speaking about his undoubtedly improving team. Here's what the Australian had to say after the game…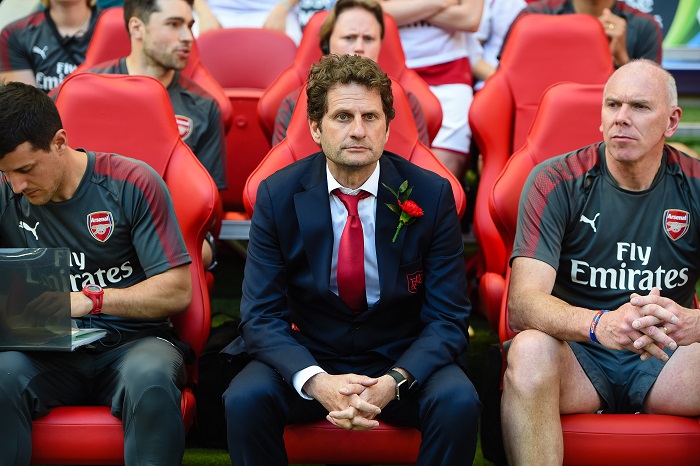 What are your overriding emotions after the result?
Yeah, obviously disappointed, but let's speak frankly and truthfully: they're a powerful team and they've got players who can unlock games. The big-game players play on the big stages and they did that.
Where do you think it went wrong in the second half?
Probably a couple of things. Structurally, we probably didn't step the line up high enough and they were able to come through. There was I think an error for the first goal and they've got in behind. The second one also in midfield. So there's a couple of structural things but again, I don't want to take away from them and what they did, and their ability to break down teams with the power they've got up front.
Are you still very proud that you've been in two cup finals (winning the Conti Cup) in less than a season in charge?
Yeah, I'm very proud. I suppose the other people will judge whether it's good or bad or whatever it is, but we've come a long way in the 20 weeks that I've been here. We're starting to find a little bit of rhythm, we're starting to find a little bit of base that is synonymous with Arsenal. We still need to do a lot of work, and maybe the amount of games over the last 10-15 days has probably taken its toll, but I take away nothing from my players. They were mammoth.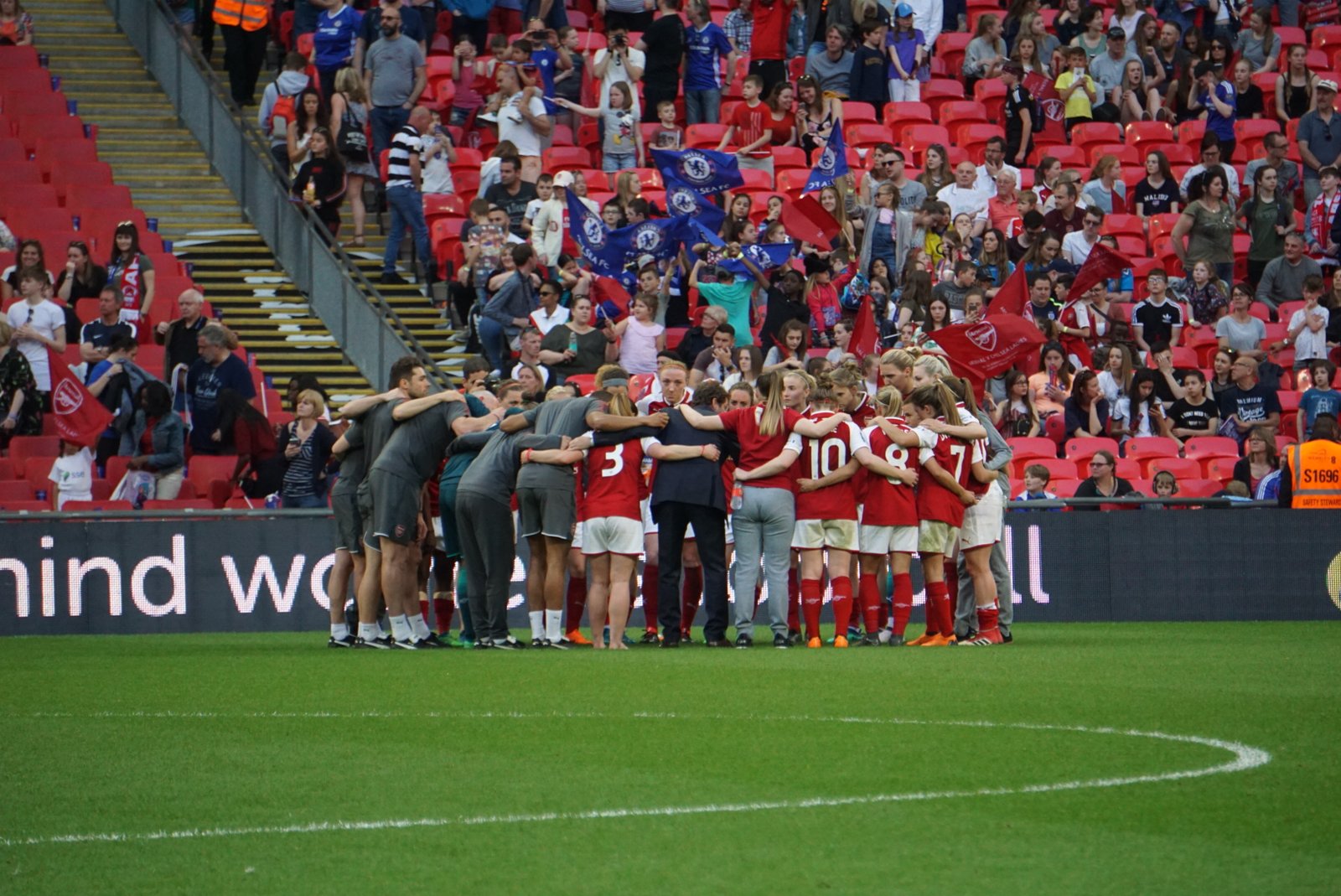 How frustrating is it that you get yourself back in the game and within minutes Chelsea go up the other end and essentially kill it?
It's the lifelong story of football. You get back into it, you get stretched and they take their chances. They had some good chances and they opened us up and scored some good goals.
What have you learned about your team today?
There's still some work to do; work to do structurally and as a collective. The more we play these big games and these big teams, the more we'll learn and the become better. We just need to be a little bit more patient and smarter in build-up, and be a little bit braver in the defensive organisation; in pressing teams high of this nature.
What did you make of today's occasion, with over 45,000 here? How does it compare with the other experiences you've had in football?
I'm still sort of coming down from the high of the week and the occasion. What an amazing showcase for women's football and football in general. I think it was a good game, an open game, exciting game, lots of chances. A spectacle of this nature is second to none and we just want it to happen more often for the game. I think the crowds will keep coming back if they see football of that standard.
What's next for you and the team?
We started planning for next season a long time ago, so we're on track in building what we think is the right way, the Arsenal way. We've started to play a good brand of football again; probably today it was a bit broken but a lot of games in the WSL have been very special. We're making small steps; we can't change things overnight. We know that. Before the Birmingham game we went 15 games undefeated. We're on track and my projects are always long-term, never short-term. We understand where we're at and we'll do the right things to take the next steps.