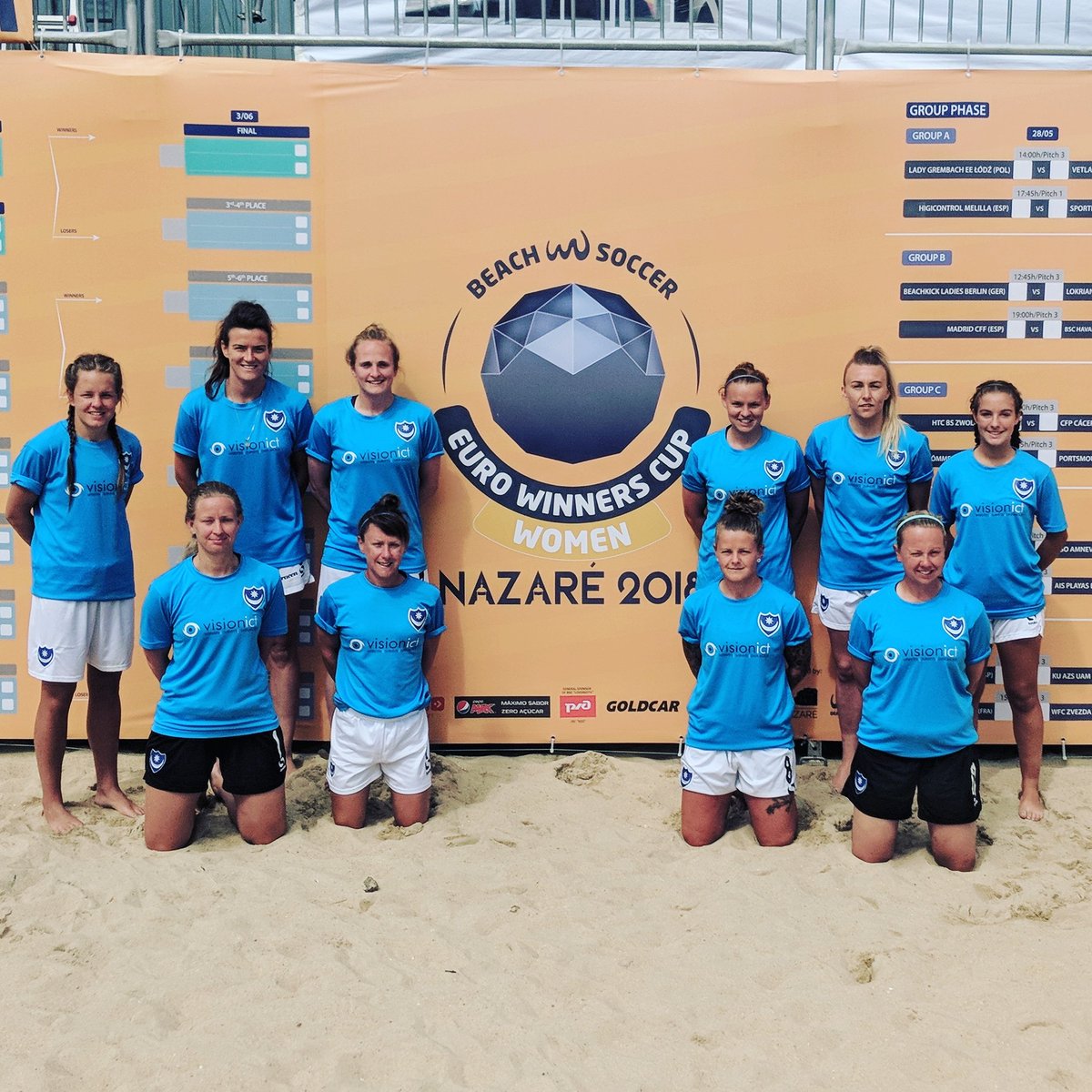 Twenty teams competed at the Beach Soccer Euros in Nazare, Portugal, with a high-scoring Portsmouth side reaching the final but then going down 2-0 to Russia's WFC Zvezda.
Portsmouth Ladies BSC comfortably won their group, beating HTC Beach Soccer Zwolle 7-3, CFP Cáceres Femenino 11-1. and Nomme Kalju 16-1
Pompey pushed past ASD Lady Terracina 4-2 in the Round of 16, but needed penalties to edge Lady Grembach EE Lodz after a 4-4 tie.
Next up was CSO Amneville in the semi-finals and Portsmouth came through that 5-4 with a winner from Molly Clark, even though they had earlier trailed 3-0.
There was also a fightback in the other semi-final, as WFC Zvezda overcame a 2-0 deficit to defeat AIFS Playas de San Javier 4-2.
The stadium was full for the final and instant action saw the Russian's side's goalkeeper score in the opening seconds. Pompey were unable to find a leveller and fell further behind in the second period, as they had to settle for the runners-up spot.