Innovative Poole Town boss Alvin Gunputh raises stakes ahead of Premier League challenge
Poole Town joint-manager Alvin Gunputh is braced for a "huge jump" after back-to-back promotions catapulted them into the FA Women's Premier League, writes Paul McNamara.
The pioneering young boss is already demanding greater commitment from his high-achieving squad – and is certain Dorset's best footballers will be drawn to the club.
Gunputh took charge in tandem with Josh Jones-Keen two seasons ago and immediately overhauled the team's playing style, with staggering results.
Poole will start the 2017-18 campaign in the FA Premier League South West Division One.
"Everyone is extremely excited to be where we are now. It will be a huge jump, because we will encounter teams who are far more experienced playing in that league.
"We will have to raise everything a notch now: our fitness, mentality and strength.
"Our objective last season was to steer clear of relegation but the players adapted so well to what we wanted from them and really pushed themselves."
Still only 28, Gunputh joined Jones-Keen in guiding Poole out of the South West League Division One West in the pair's first season at the helm.
They followed that by finishing third in the South West League Premier Division, winning 11 and losing only four of 18 games, and recording a +21 goal difference that stands as testament to the cavalier brand of football Gunputh encourages.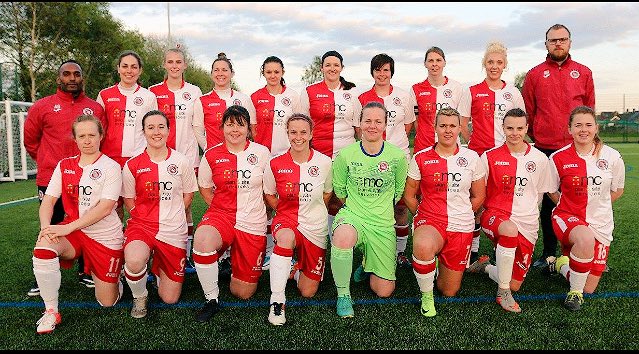 He said "We came in with a different philosophy from the previous coaches and added a few new faces to the squad.
"The first season was actually a case of learning by trial and error but we managed to get promoted. Then we could really implement the style we wanted to employ.
"It is an attacking, 4-3-3 formation, with the emphasis on the wingers working as wing-backs. We utilise our counter-attacking ability and our pace – that is where most of our goals come from."
Gunputh was forced to quit playing after being afflicted with runner's knee, a condition that deteriorated to the point where he required stem-cell therapy.
Determined to remain involved in football, he invested his efforts into coaching and is set to study on the Dorset FA's first UEFA B course in September. In the meantime, he is leaving no stone unturned in preparation for a campaign that will see his team do battle with the likes of Southampton Women, Plymouth Argyle and Cheltenham Town.
"We are using sport science analysis and bringing in position coaches to give us feedback on players," said Gunputh.
"It is important to know what players are doing off the ball, their movement and fitness levels. And lifestyles are important because, all of a sudden, we are playing at a standard that, in men's football, is professional.
"We are offering the highest quality of football to any woman or girl in Dorset, so we will be more attractive to players.
"Everything needs to go up a level to make sure we compete in this league."