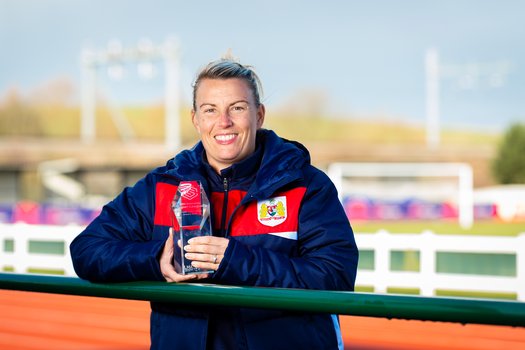 The League Managers Association has awarded Bristol City Women's Manager Tanya Oxtoby The FA Women's Super League Manager of the Month trophy for January 2019.
Bristol City started 2019 in fine form, with seven points from three games in January. A 1-1 draw against title-chasing Manchester City, was swiftly followed by consecutive wins against Birmingham City and Yeovil Town.
On receiving her second trophy from Thomas Lyte this season, Oxtoby told leaguemanagers.com: "I would like to thank the LMA panel for the award, it's great to have the hard work that has been going here at the club both on and off the field acknowledged, I'm really pleased for the staff.
"We've got an amazing set of staff and players here that go above and beyond, so this award is as much theirs as it is mine."
Chair of the League Managers Association panel Marieanne Spacey-Cale said: "Tanya's Bristol City has done exceptionally well against strong opposition this season. The four points earned against Manchester City and Birmingham demonstrate how competitive the team can be, whilst the momentum building win against their South Coast neighbours Yeovil was equally as important.
"It was a great start to 2019 for the club and a well-deserved second Manager of the Month award of the season for Tanya."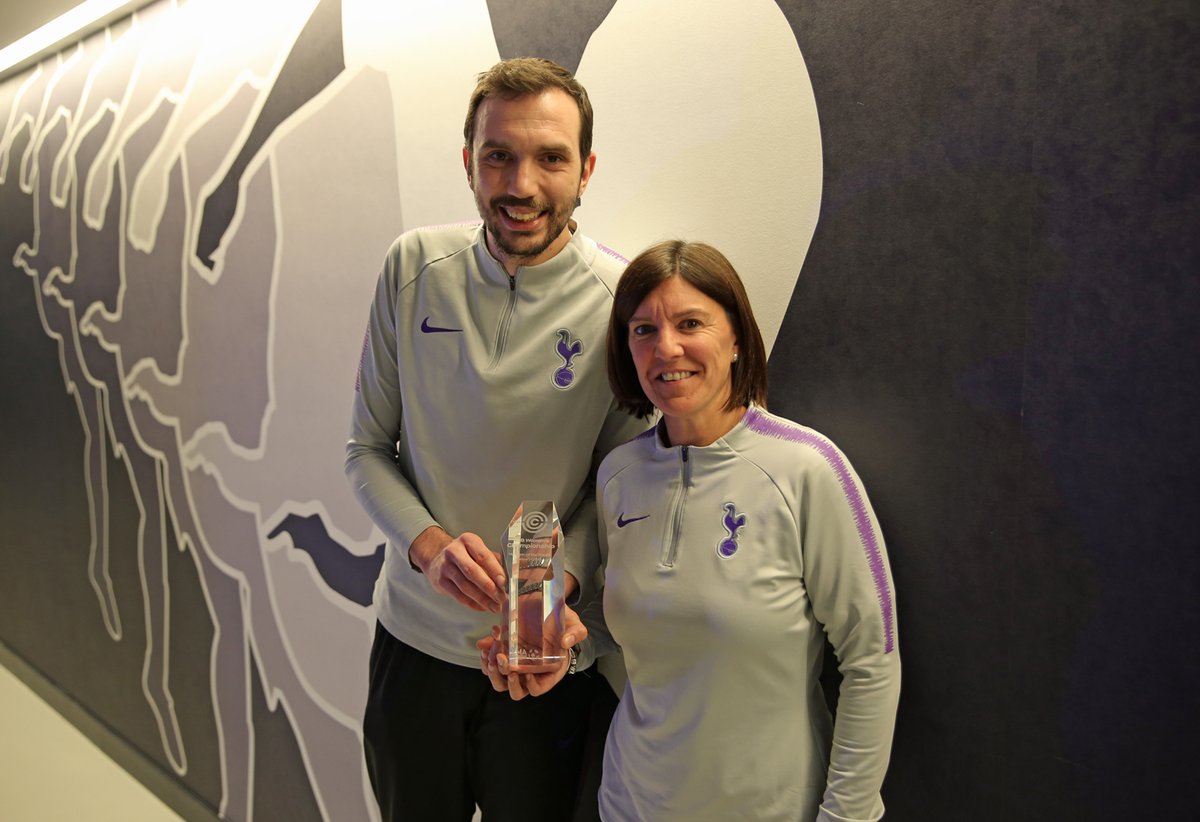 Meanwhile in The FA Women's Championship, the League Managers Association announced that Karen Hills and her Tottenham Hotspur Ladies team were awarded the trophy for January.
A joint effort from the coaching team was evident through January, with Hills required to delegate responsibility to her staff earlier in the month. The performances did not suffer however, with three straight victories over Sheffield United, Lewes and Millwall Lionesses, taking Spurs to the top of The FA Women's Championship.
Also receiving her second Thomas Lyte trophy of 2018/19, Karen Hills said: "It's a fantastic achievement for everyone involved on the coaching team. While I was away for the earlier part of January, Juan Amoros and the rest of the coaching team continued to do an amazing job.
"The team behind the team have been fantastic and I speak for everyone when I say that it's really rewarding to receive this. It's been a huge effort from everyone over the course of the last month and we're all very honoured to be recognised in this way."
On Tottenham's achievements, Chair of the LMA panel Spacey-Cale said: "Tottenham's title challenge, under Karen's guidance, took a huge step forward in January, with three straight wins against Sheffield United, Lewes and Millwall opening up a four-point gap at the top of the league.
"Karen has laid the foundations for a successful season, evident by the team's ability to perform and win matches in her brief absence. The whole coaching staff can be proud of their team's performances throughout last month."
Photos: leaguemanagers.com