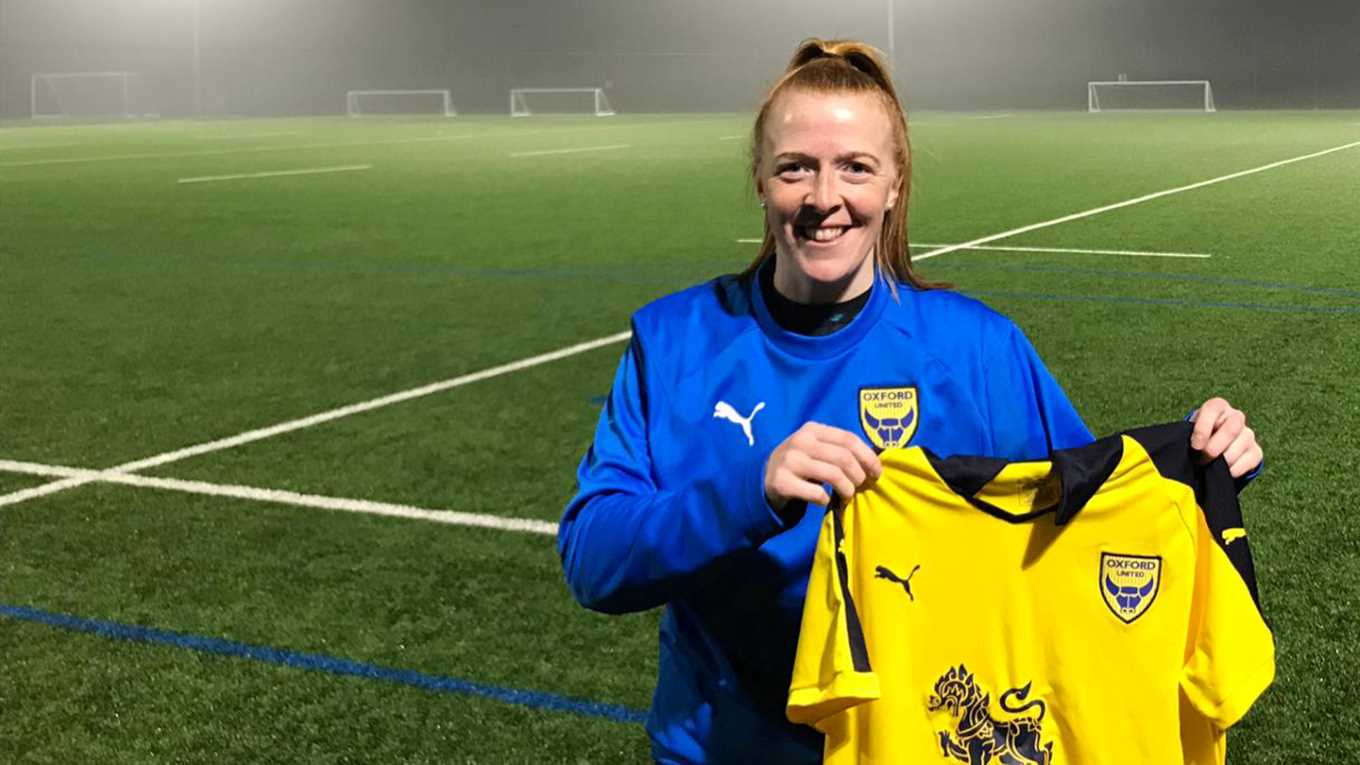 Oxford United have announced their second January signing as striker Cheryl Williams joins.
Williams, follows close on the heels of last week's signing of centre-half Gemma Sims in signing on for United from Barton Rovers. With previous spells at Reading, London Bees and Tottenham Hotspur, Williams brings bags of experience to bolster United's attacking options for the second half of the FAWNL season.
For manager Liam Gilbert, Williams gives the whole squad a boost, talking to oufc.co.uk he said:
"I'm delighted to bring Cheryl on board. She gives us extra options up top and will provide a huge source of experience for others at the club to learn from.
"From her first session, she came in and showed a massive drive to succeed and confidence on the ball & we're really looking forward to working with her and seeing what she can do in a Yellow shirt."
Williams was equally excited to get the deal over the line:
"I can't wait to get going. Everyone's been great and welcoming and there's some really talented players here. I knew about Oxford as a club obviously and know Gemma (Sims) from my time at Barton & Reading, but I've been really impressed with what I've seen so far.
"I'm just really keen to get out and play now, whenever the Gaffer is ready to put me in. I'll give my all and hopefully get a few goals for the team between now and the summer, that's why I'm here."