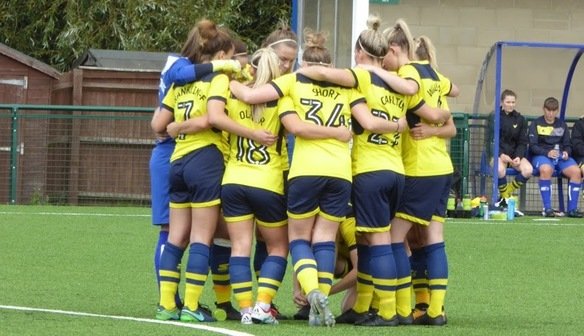 Oxford United have announced that they have accepted a place in the third tier of the newly structured women's pyramid.
United were unsuccessful in gaining a place in the new WSL2 for the coming season but were offered a place in the next step down by the FA and after a meeting this afternoon have applied to the FA for membership for the coming season.
Managing Director Niall McWilliams told oufc.co.uk:
"We got everyone together today to talk through all of the options and permutations for the Women's team next season. The easy thing to do would probably have been to accept the FA's offer immediately at the weekend but we wanted to take stock and make sure that we did the right thing not just for Oxford United Women but also for the women's game across Oxfordshire.
"We needed to ensure we had the resources to be competitive in the third level; we have to be realistic and some players will leave us this summer to continue their careers in the higher leagues. We have some amazing young players coming through but you also need the right mix of experience and so we needed to make sure we could compete at the right level, and we are confident we can do that
"Perhaps more importantly we need to restructure behind the scenes; a new Manager is high on the list after Andy Cook's departure and for the first time ever Oxford United will create a women's board to oversee all aspects of the female pathway from the RTC [Regional Talent Centre] to the first team.
"As we said after the first announcement, Oxford United are committed to growing women's football in this country and we look forward to the challenge of playing in the FA Women's National League next season."