Canadian-born, Nottingham Forest Women's shot-stopper, Aja Aguirre, is to undertake a Glasgow-Nottingham cycling challenge in memory of her older brother, Xavier, who in July last year, suddenly and tragically passed away, having contracted the rare disease known as Amyloidosis.
A disorder that is said to be s0 rare that most medical students and physicians alike my not expect to see it within their own practice, due in part to the symptoms which it possesses being very similar to, and mistaken for, your more common medical problems.
That's what happened to Xavier Aguirre, the family – who live in British Columbia, Canada – having not long overcome one shock in that the siblings' mother, Fionna, had overcome a medical challenge of her own, and had undergone chemotherapy for cancer.
Now 29-years-old, Aja has been in the Midlands since 2016, having first gained an honours degree in America at Arkansas State University, before completing an MRes in Performance Nutrition at Nottingham Trent University. Turning out first for Nottingham Forest, moving cross-Midlands to Aston Villa (2018-19), then returning to once again don the famous Garibaldi, and, as the post-season saw a number of friendlies, would don the captain's armband for the first time in a 3-2 win away to Lincoln City.
Although thousands of miles continue to separate Aja and her family, they remain close but the passing of Xavier at just 30-years-old, rocked them to the core.
"Last year was undoubtedly the worst year many of us have experienced in our lives," began Aja.
"The pandemic brought the start of a massive decline of quality of life for a lot of people, and for myself and my family, there were other events happening at the same time that blindsided all of us and changed our lives, horribly, forever.
"Xavier's passing was sudden, unexpected, and harsh. For these reasons, it's very difficult for me to put the sequence of events into words. I still struggle to believe that something like this could ever happen, especially to someone like my brother Xavier."
When the call came through, initially from Aja's father, Tony, Aja was overcome with a mixture of emotions, emotions that would quite quickly lead her into heading back home, to Canada.
Between 25 June and 10 July, first at the Burnaby General, then the Royal Columbian and finally Vancouver General, Xavier's life began to decline rapidly before eventually, at the latter – and after enduring numerous tests including a liver biopsy (at Royal Columbian) – he was eventually diagnosed with Amyloidosis.
The prognosis wasn't good at all and, although there were options, the one thing they didn't know was how far the condition had progressed.
Xavier suffered a heart attack (at Vancouver) and still being updated via video-calls, Aja completely broke down, knowing right there and then that she needed to be back home in Canada.
Amidst a global pandemic and whilst travelling, the hospital put all in place in accordance with Covid guidelines to ensure Aja's arrival wasn't hindered, and she managed to take hold of some final moments with her elder brother.
"When I walked into the room, the sight was shocking," a tearful Aja added, "Xavier was in the bed hooked up to all these different machines and he was unconscious.
"I spent the next few hours beside him, holding his hand and speaking to him in hopes that he would hear me and fight through (before being asked to leave).
"Although I had been told the day before that a call back meant it was worst case scenario, at the time I didn't piece together the implication of this.
"When my parents returned, they joined Kyan (Aja's younger brother) and I to speak to the three doctors; they told us that Xavier's organs were not strong enough to come back and sustain themselves, and that they had been increasing the amount of life support drugs into him just to keep ticking.
"We were going to have to pull the plug on him; it wasn't presented as a choice, as there was no other option. His organs simply couldn't keep him alive any longer.
"They allowed us our final moments with him, where we said our last goodbyes and played him some music that he likely couldn't hear.
"When they finally pulled the plug at exactly 8pm, he lasted less than a minute until his heart stopped beating.
"We were left with nothing more to do but weep. Just 19 days after learning he was ill, my brother Xavier had passed away. He was 30 years old."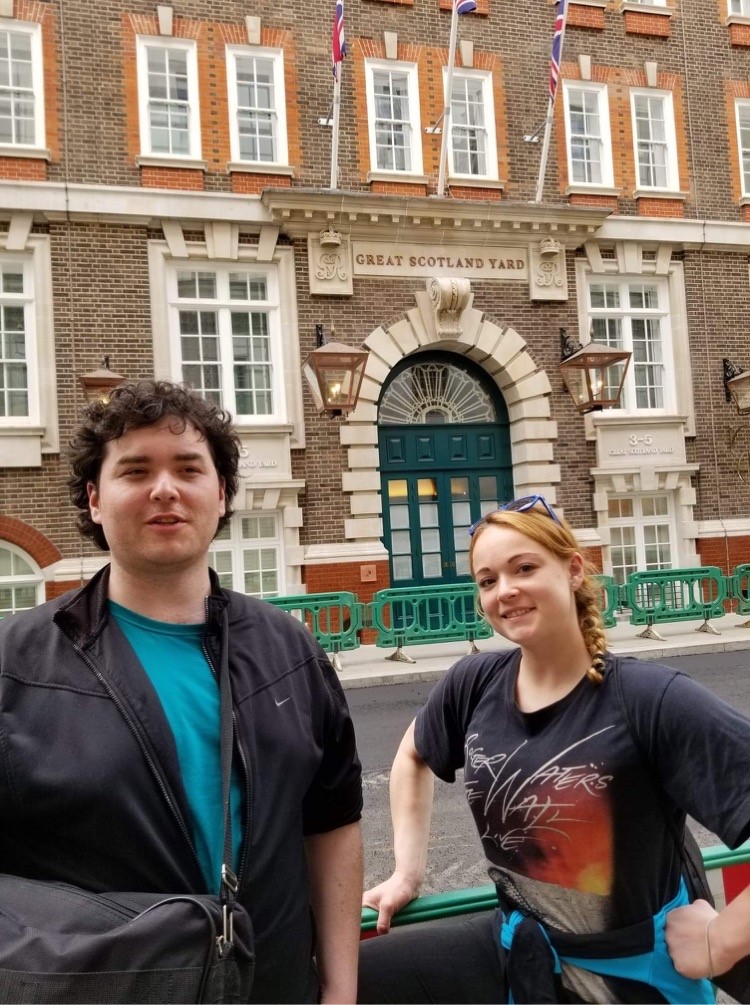 Now, as time approaches the first anniversary of the passing of Xavier Aguirre, sister Aja, on Global Rare Disease Day (28 February), announced that she'll be embarking on a fundraising bike ride in aid of Amyloidosis research. An announcement that would see, in a little over a month, more than 5k raised, a total she hopes to at least double before she embarks on the ride.
To do this, between 10-16 July, Aja will be cycling the 500km journey between Glasgow and Nottingham and funds raised will be split between the National Amyloidosis Centre (NAC) in London, and Mayo Clinic in America.
To keep up-to-date with Aja's journey over the next few months visit 'Journey to Amyloidosis Awareness: Xavier's Legacy' and to donate, click here.
Vitality #WomensFACup: Fourth Round fixtures kick-off on Friday evening