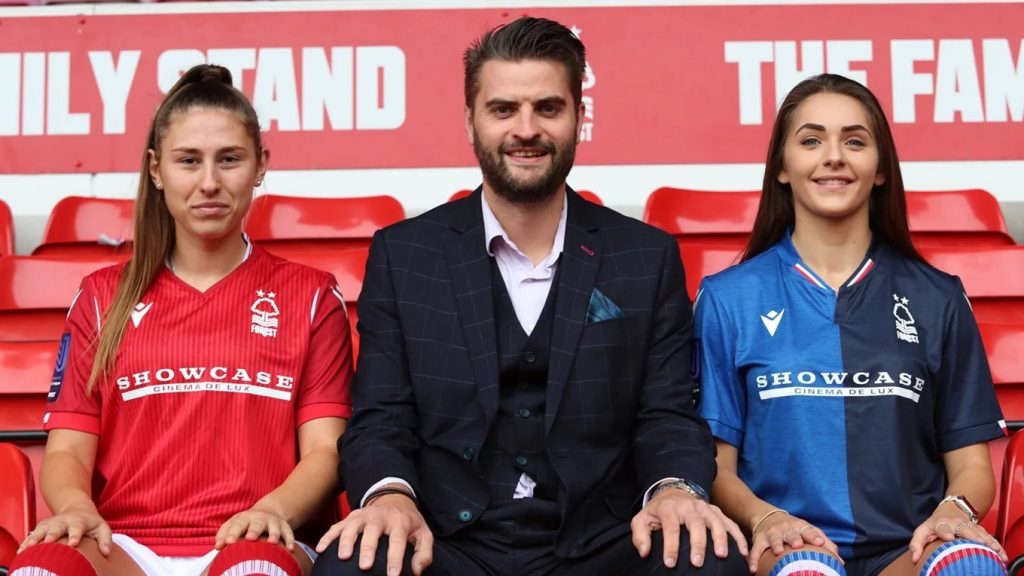 Nottingham Forest Women's agreement with Showcase Cinema de Lux as its new front-of-shirt partner represents the biggest such sponsorship deal in the club's history.
The sponsors logo will be on the front of the match shirts for all three of The Reds' senior teams and first-team warm-up shirts from the beginning of the FA WNL season which starts this Sunday, while Forest Women will also have advertising in the cinema throughout the season.
Forest Women's General Manager, Lee Billiard, told the club's website: "We are delighted to partner with such a global brand that aligns with our core fanbase. This is a landmark partnership with it being the biggest shirt sponsorship in the history of the women's programme. To have such a strong and powerful brand supporting women's football outside of the top tier shows the direction of the women's game on and off the pitch, particularly here at Nottingham Forest.
"The addition of advertising at the Nottingham cinema will aid us in continuing the growth of Nottingham Forest Women's profile. We are excited what this partnership brings and how we continue to grow it and offer fans some great incentives and activations."
Jon Dixon, Sales and Marketing Director at Showcase Cinemas UK, said: "We are thrilled to be partnering with Nottingham Forest Women as sponsor for the forthcoming season. Nottingham is a very important location for the company and has been home to Showcase for over 30 years when we opened our first cinema in the UK here in 1988, and we have been a cornerstone of the community ever since."