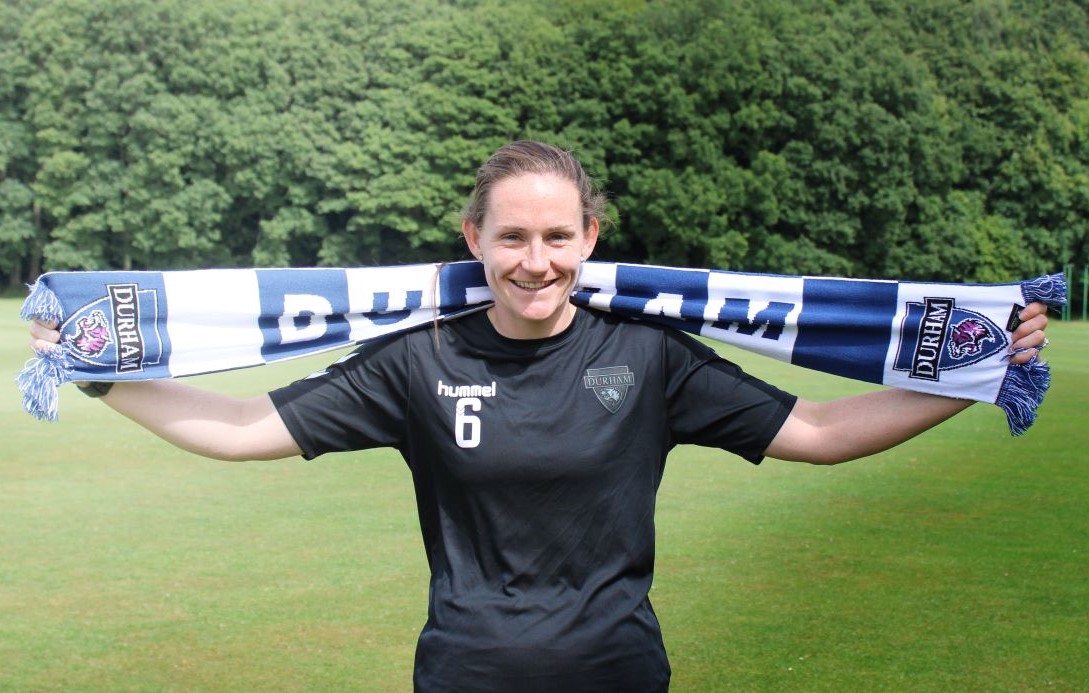 Durham Women's Sarah Robson has signed a new contract and also takes up a coaching role with their Barclays WSL Academy team.
Now with 137 appearances for the the Wildcats, the last campaign saw Robson top-off qualifying for Euro 2022 with Northern Ireland by winning the North East Football Writers' Award for 2021.
And with her focus now on the future, Robson is relishing the chance to continue her journey with Durham, as the club transition to a full-time training model.
Robson said: "There was no other option really, I never thought about moving away from Durham.
"The last five years have been amazing and this is an opportunity that I'd never give up.
"Since we've been little girls, all we've ever wanted to do is be full-time footballers – and we're so happy that our club that we love is offering that."
In addition to her playing role, Robson will also assist in coaching our new Academy team ahead of their entry into the Barclays WSL Academy League.
And having gained her UEFA B Licence earlier this year, the 35-year-old is looking forward to further developing her coaching.
"Whenever I thought about coaching, all I ever wanted to do was coach high performance girls," she admitted.
"I never thought I'd get that opportunity in the North East, so when I was offered the role I couldn't say no.
"I'm really looking forward to seeing how the team can compete against some of the best sides in the country.
"We've got some of the best talent in the North East and it's a really good opportunity for them to show it."
Lee Sanders added: "Sarah has been such an important part of the squad and the transformation of the team over the last six years since she signed for the club.
"She has tremendous experience in the league and has been extremely fortunate to have the experiences that she's had recently with Northern Ireland and will get at the upcoming European Championships.
"It's great for players like Sarah that they are finally getting an opportunity to train in a full-time environment – which is something that a lot of the players at the club have worked hard for over previous seasons.
"But equally as exciting for her personally and the club is that she gets to pass on all her knowledge to the next crop of talented young players that we have here, as she begins a new phase of her football career in coaching our Barclays WSL Academy team."