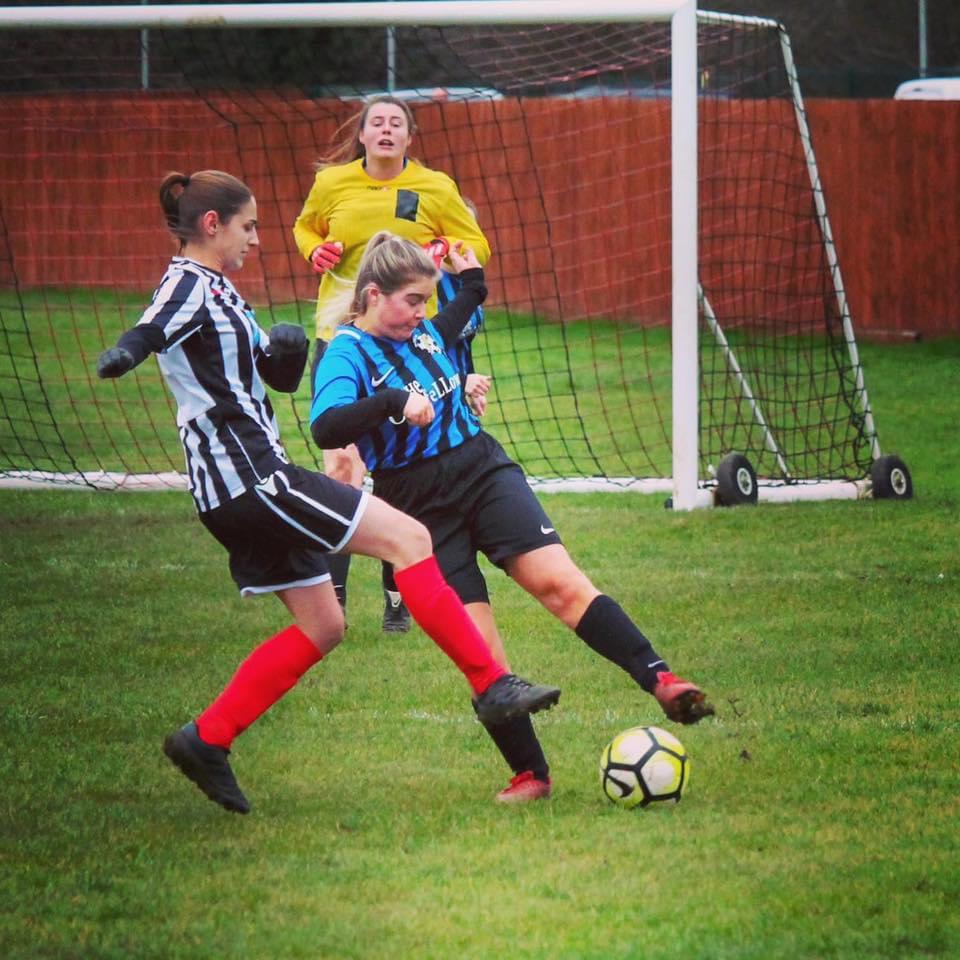 Coalville Town Ladies won eight of their ten games in the Leicestershire League under manager Tony Moore, who once appeared in a Wembley final and whose son plays for Oxford United.
SK: Tell us a little of your footballing history and any personal high points?
TM: I enjoyed a successful non-league career as a goalkeeper before a back injury ended it prematurely at age 30. The highlight has to be walking out at the old Wembley stadium as part of the Gresley Rovers squad for the 1991 FA Vase final – a game that ended 4-4 draw after extra-time. My last club was Coalville Town, for whom I made 77 appearances, whilst helping them to their first ever promotion.
I was then forced to retire and after my son was born in 1997, I spent several years coaching him individually and with his new team Ibstock Juniors. At the same time, my daughter began to take an interest in the game and I spent 6 years coaching her and her new team, Markfield Colts. All the games were played at a central venue in Burton and the whole family – myself, my mum, dad, wife and son – would all make the trip over to support her.
From a coaching point of view, I passed the old FA Preliminary Award when I was 17, and then renewed that qualification in 2004 with the FA Level 2 Award. I did some work with Just 4 Keepers and passed the FA Level 2 goalkeeping certificate. I returned to Coalville Town in 2015 and set up their Saturday morning Soccer School for kids aged 3 to 10. Since then I have had various roles but currently run the club's Football In The Community Programme, coaching in local school's in the area and organising football camps in the school holidays. I also coach all the keepers at the club on Friday nights.
Coalville Town now have the largest female section in the county and are now able to have girls only days on their football camps. Last summer I was asked to manage our Ladies team and coached them for a number of weeks before taking the job. I haven't looked back since and to help develop myself as a coach, I started my UEFA B Licence in March.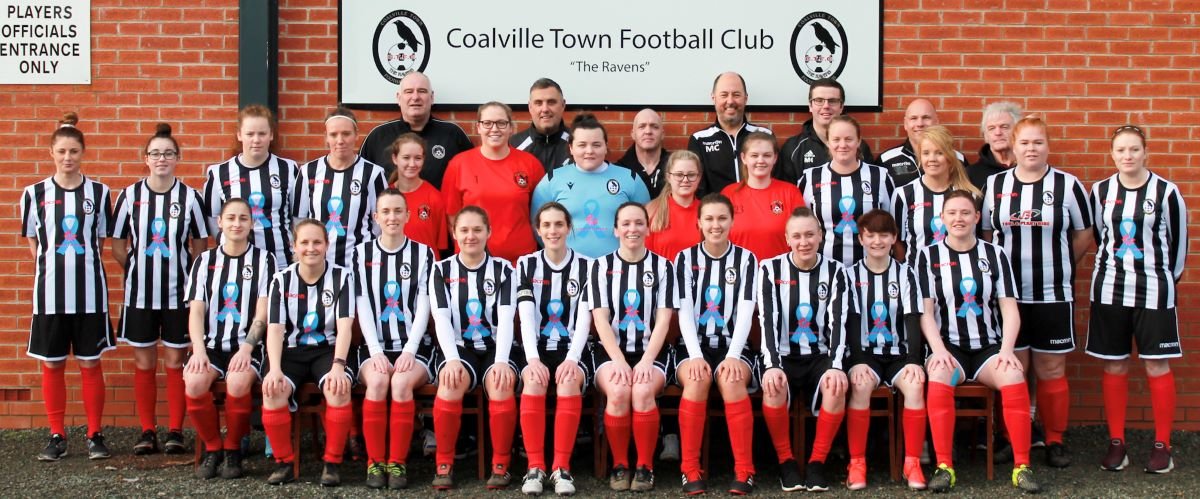 SK: How had your team's season been going before lockdown?
TM: Taking on the Ladies team was daunting at first, as it was my first management role in senior football. There were though a group of enthusiastic volunteers involved with the team and this made it easier for myself and my assistant. By introducing a way of playing and getting the girls to buy into that philosophy, we found ourselves challenging at the top end of the table before lock down, with a record of eight wins and two defeats.
SK: How did you do against any local rivals in 2019-20?
TM: Our local rivals are Ashby Ivanhoe Ladies, but as a new team this season, they have struggled to make an impact. Our first encounter saw us take the spoils in an 8-1 home victory. The away game was even more emphatic, as we returned home with a 13-0 win.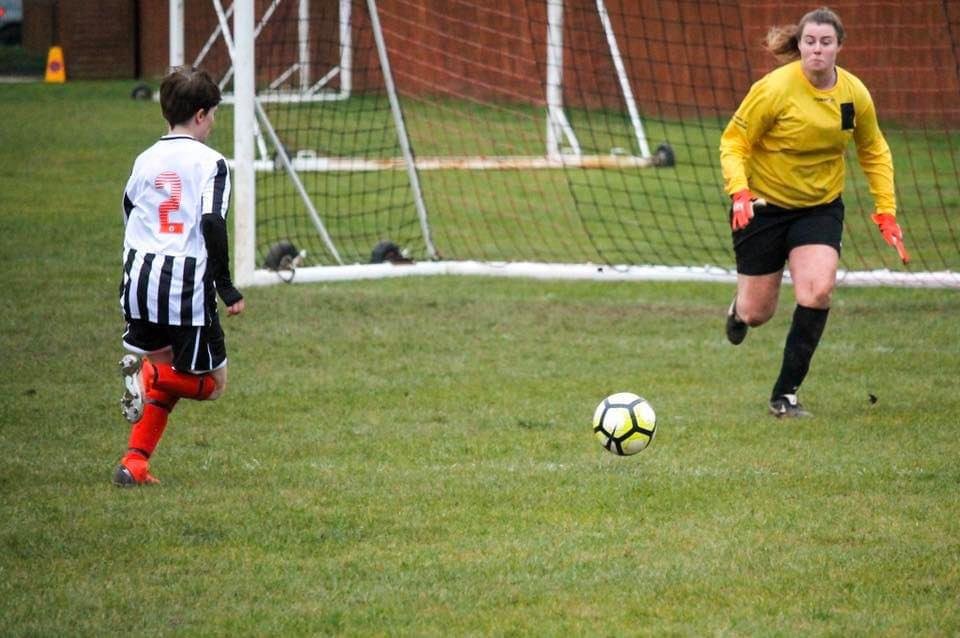 SK: Any rising star, club veteran or stand-out personality we should know about?
TM: We have some long-serving members in the Ladies set up, both on and off the field. Our goalkeeper, Lucy Cartwright and full-back Rachel Coote, have both come through our youth system, so have been with us now for over 10 years. We feel it is important to show our younger players that there is a pathway through to the first team, so to have these two players in the team, as well as the three other 16-year-olds that have also played for us this season, sends out the right message and gives our young female players something to aspire to. Off the field, Mark Coote and Ian Williamson have been involved with the Ladies set up for many years now and have had many different roles including managing the team in the early days. Mark is now our general manager and Ian runs the line for us.
There are some great people at the club that want to see it continue to be successful. Youth secretary Wayne McDermott has been the driving force behind the club's recent growth. He has put together an ambitious five-year plan that will see the club, as a whole, become one of the biggest in the County. Wayne was also instrumental in establishing our girls' section six years ago.
We are very fortunate as a Ladies set up in that we have full access to our men's 1st team pitch, changing rooms and bar on match days. It means that our facilities are regarded as the best in the league. We also produce a 16 page match day programme that we issue free of charge. From next season we will have a Development team in the Derbyshire League, this will accommodate the 30 girls that we already have registered with us. Unusually for this level of football (tier 7), we have our own scout who recommends players to us and also watches upcoming opponents.
SK: How are you trying to keep fit and fill the void in football?
TM: Fitness for me personally is difficult at any time, as exercising is always hard with a dodgy back. My wife and I though have taken it on ourselves to eat well during lock down and try to resist the temptation of raiding the fridge every half an hour. It seems to be working, but I won't tempt fate and say how much weight I have lost just yet! One of our players, Louise Davies, has been uploading fitness programmes to the girls' Whatsapp group so that they can keep fit during the close down. I'm not sure which players have been carrying out the exercises, but I guess we will see who has when the players come back for pre-season, whenever that will be!