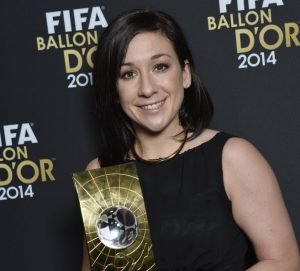 My Beautiful Game…with Nadine Keßler as the former world player of the year tells us some of her favourites memories and players (first appeared in #SK46).
Interview: Chris Brookes
Images: PA Images
Knee injuries sadly forced Nadine Keßler to retire at 28 but the German midfield star's majestic close control, passing, seamless transitional play and scoring touch could never be forgotten. 'Kessi' captained VfL Wolfsburg to back-to-back Frauen-Bundesliga and UEFA Women's Champions League titles and was instrumental in Germany's 2013 Euros triumph, culminating in her winning the 2014 UEFA Best Women's Player and FIFA Women's World Player of the Year awards. Now UEFA's Head of Women's Football, she joined us to rewind and reminisce over the game she loves.
SK: If you could play in a game again, which would it be and why?
NK: There are two games that come to mind. The first is the 2014 Champions League final in Lisbon, which we (Wolfsburg) won 4-3 against Tyresö FF. Tyresö went 2-0 up within the first 30 minutes, but we came back in the second half. It still makes me very proud and grateful that I was part of it. It's not only about winning the trophy, but perhaps more importantly, how you managed to achieve everything you have in life and with whom.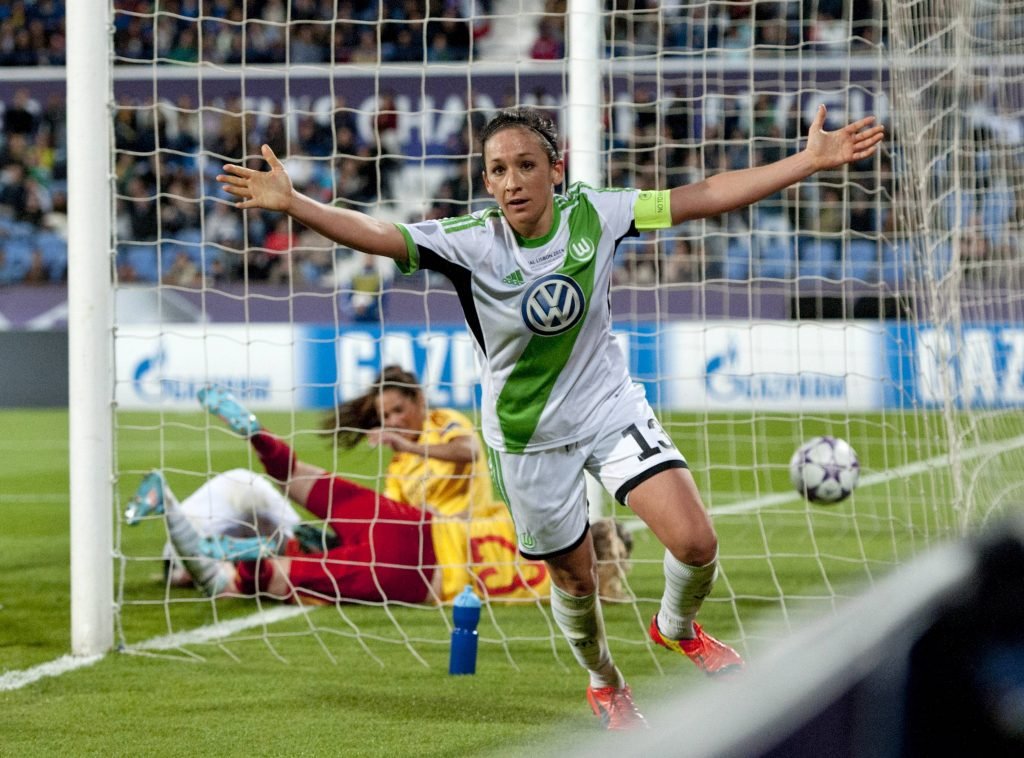 The second occasion would be the final of the 2013 UEFA Women's EURO. We beat Norway 1-0 in front of over 41,000 spectators. It was an incredible atmosphere and the fact that the majority of the people in the stadium were not cheering for us probably spurred us on. The game was very intense and our goalkeeper Nadine Angerer saved two penalties. It's a moment of massive satisfaction when you win a major trophy for your country. I was exhausted, happy and couldn't really understand what had just happened, but when we got back to Germany, thousands of people were waiting for us and that was the moment you realise what you have achieved. My family was there too and the emotions were overwhelming. This is probably the proudest moment of my career.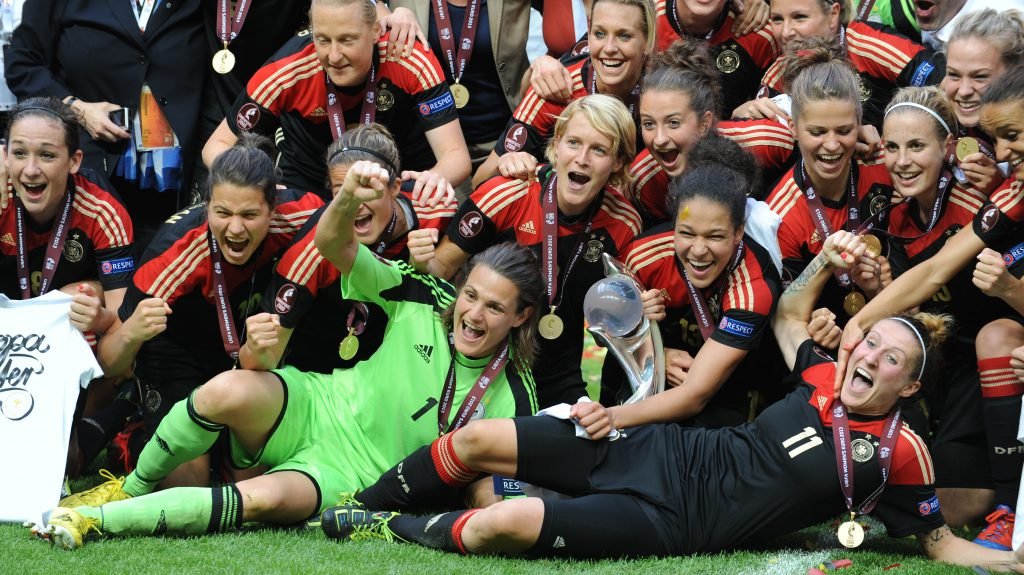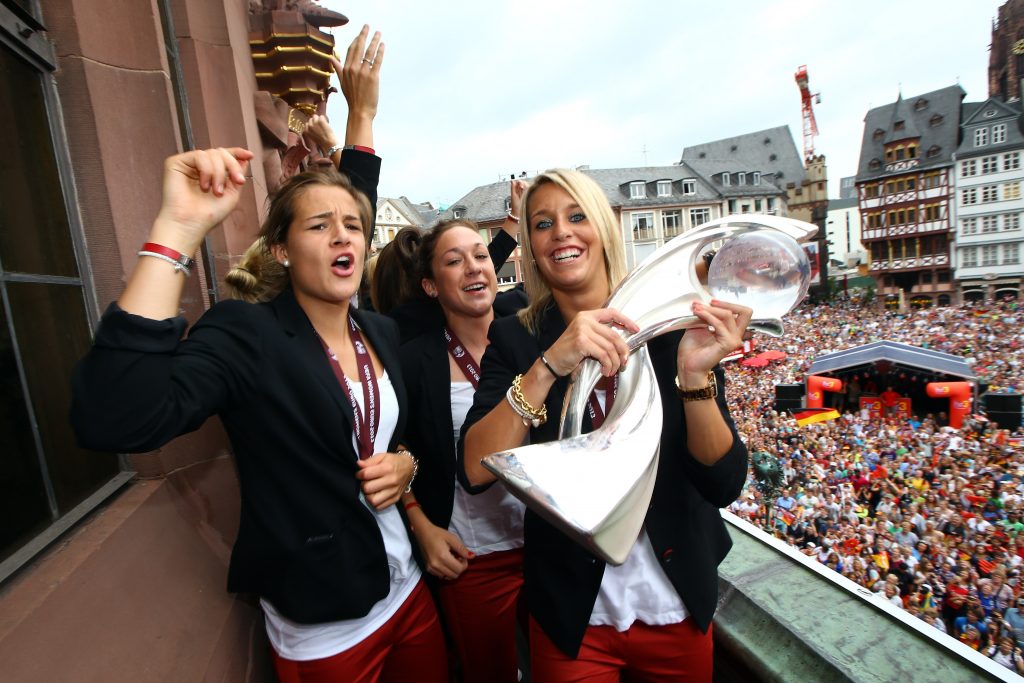 SK: Is there a game you wish you could watch again live?
NK: The FIFA Women's World Cup final in Canada between USA and Japan was very exciting to watch. The UEFA Women's EURO final between the Netherlands and Denmark last summer had it all: a sold-out stadium, two teams battling it out, amazing goals, and everybody was overwhelmed by the atmosphere, in particular from the Dutch fans.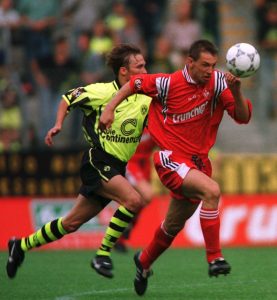 SK: Have any players made you think about or see football in a different way?
NK: When I was still small, my idol was Pavel Kuka, a Czech player who played for my favourite club 1.FC Kaiserslautern. He was an excellent forward and a great person. Luckily I got to know him; it was really motivating that I had a hero who I could get in touch with. After I won the Ballon d'Or, he congratulated me via text message and he showed me that he kept the letter I had written to him 20 years ago. When I started my own career I admired Zinedine Zidane and I still do!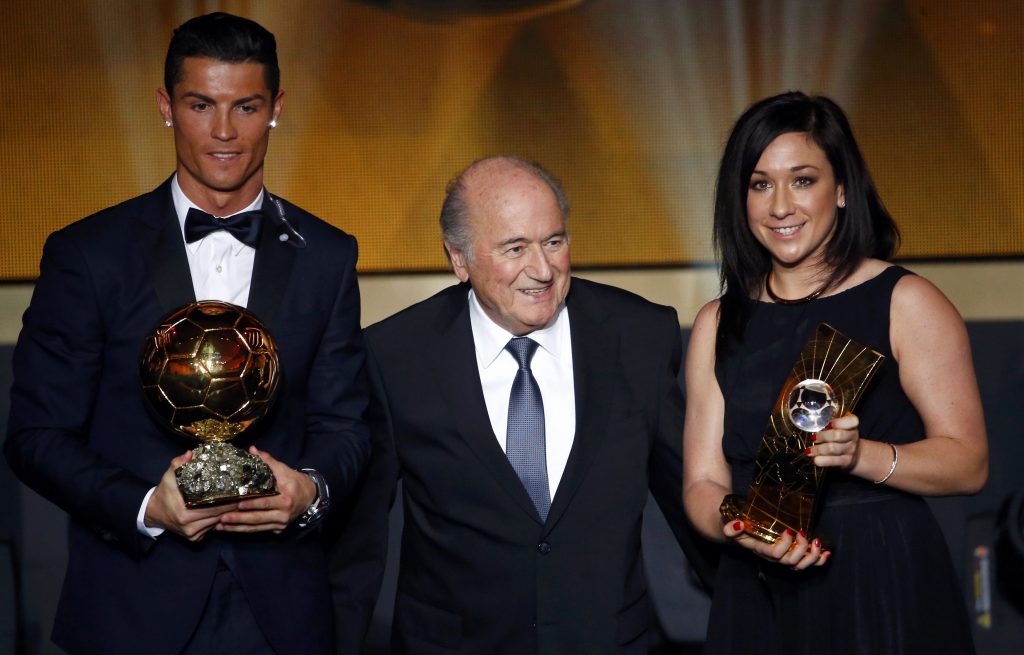 SK: Which current player(s) do you enjoy watching the most in the women's game and why?
NK: There are so many outstanding players across the globe but to name just a few, I really enjoy watching Lieke Martens, Pernille Harder, Lucy Bronze and Dzsenifer Marozsán, who I also played with. Outside of Europe, Sam Kerr comes to mind. What I like most is that they have developed their own way of playing. I get a lot of joy out of watching them. If I was still playing, I am sure they would definitely not make things easy for me out on the pitch!
SK: What is the most difficult moment you have experienced in football?
NK: Retirement from the elite level was difficult, however, not as difficult as being told that you can't play any more at all. It took me a while to get over this and to find a new balance in life.
SK: Finally, if you could introduce one change to the women's game, what would it be?
NK: The women's game is fantastic and we want to show this to more people. We should celebrate our sport for what it is. I am leading UEFA's newly-established women's football unit, which consists of the development unit and the competitions unit. The aim was to create a central point of contact for women's football. My first objective was to form and be part of a team – quite similar to when I was playing! We developed new projects and are going to review existing competitions to develop them further.