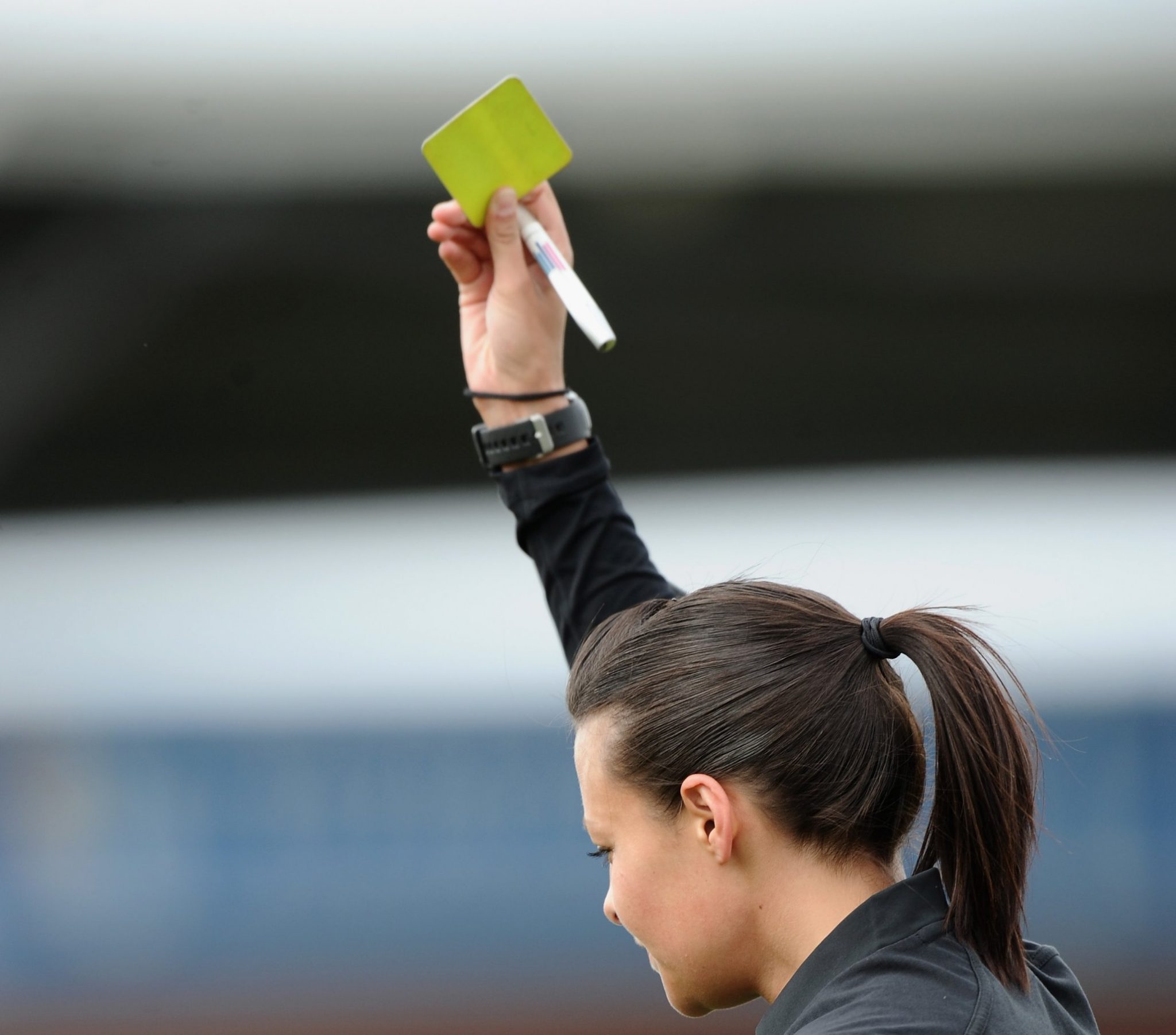 The FA has this week announced that select trials of temporary dismissals will continue during the forthcoming campaign, before becoming mandatory for all Tier 5 leagues and below from the 2019-20 season.
The scheme was originally conceived following a decision by the International Football Association Board [IFAB] that gave national associations the ability to implement temporary dismissals from 2017-18 at the grassroots level of the game.
While given discretion whether to use the scheme for all cautions or selected cautions, The FA chose to focus on matters of dissent (which amounted to 25 per cent of all cautions during the 2016-17 season).
Thirty-one leagues from across the country at Step 7 and below of the men's national league system and Tier 5 and below of the women's pyramid took part and resulted in the following:
25 leagues showed an overall reduction in dissent
38 per cent reduction in dissent across all leagues
72 per cent of players wanted to continue with the scheme
77 per cent of managers and/or coaches wanted to continue with the scheme
84 per cent of referees wanted to continue with the scheme.
In 2018-19, all 31 leagues will continue to use temporary dismissals and will be joined by 61 other leagues across 16 counties that successfully applied to participate this coming season.
In addition, County FAs have been given the opportunity to use the scheme in relevant County Cups, including both male and female competitions.
From 2019-20, all leagues at Step 7 and below in the men's game will adopt temporary dismissals, as well as Tier 5 and below of the women's pyramid, which is the women's regional league premier divisions.
Mark Ives, The FA's head of judicial services, told TheFA.com: "I am delighted with the overall response towards last season's trial of temporary dismissals.
"While the general fall in dissent across the leagues involved has been fantastic to see, it is the collective sentiment towards the scheme and desire to continue with it that have been particularly encouraging."