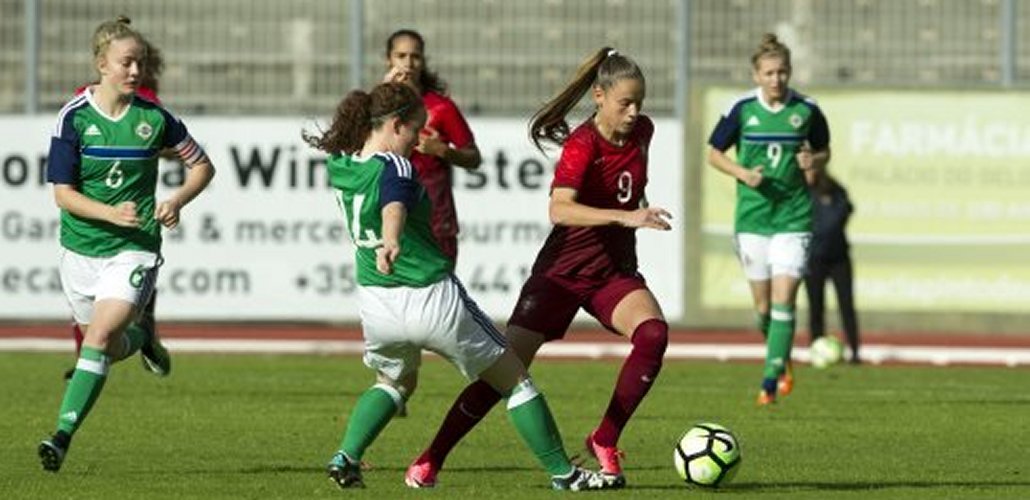 While Republic of Ireland began by beating Estonia 3-0 this afternoon, Northern Ireland went down 2-0 to Portugal.
Northern Ireland lost out 2-0 to Portugal, staying in the game until the mini-tournament hosts got their second goal in added time.
Constança Silva's effort on 32 minutes was the only difference between the teams until Maria Inês sealed victory in the 93rd minute.
Northern Ireland's second game is on Saturday with Norway, who put six past Cyprus in the other Group 5 tie, after being held to a goalless first half.
Sophie Haug and Camilla Linberg got a couple each, with one apiece from Elin Åhgren Sørum and Andrea Norheim.
McManus brace seals victory
Republic of Ireland took only second to open the scoring against Estonia in Group 6, Saoirse Noonan swiftly finding the net.
It was the second half before the win was sealed though, as Carla McManus bagged a five-minute brace by the hour mark.
Ireland next play on Saturday against Latvia, who conceded a dozen goals to the Dutch today, with Ashleigh Weerden scoring a hat-trick by the 15th minute.
Williënne Ter Beek and Victoria Pelova added braces, Noah Waterham and Caitlin Dijkstra one each all by the break, with Joëlle Smits having missed a penalty.
After nine first-half goals, only Eva van Dursen added to the tally until Smits' stoppage-time double made it 12-0.
Pictured – Portugal on the ball against Northern Ireland (Photo: fpf.pt)