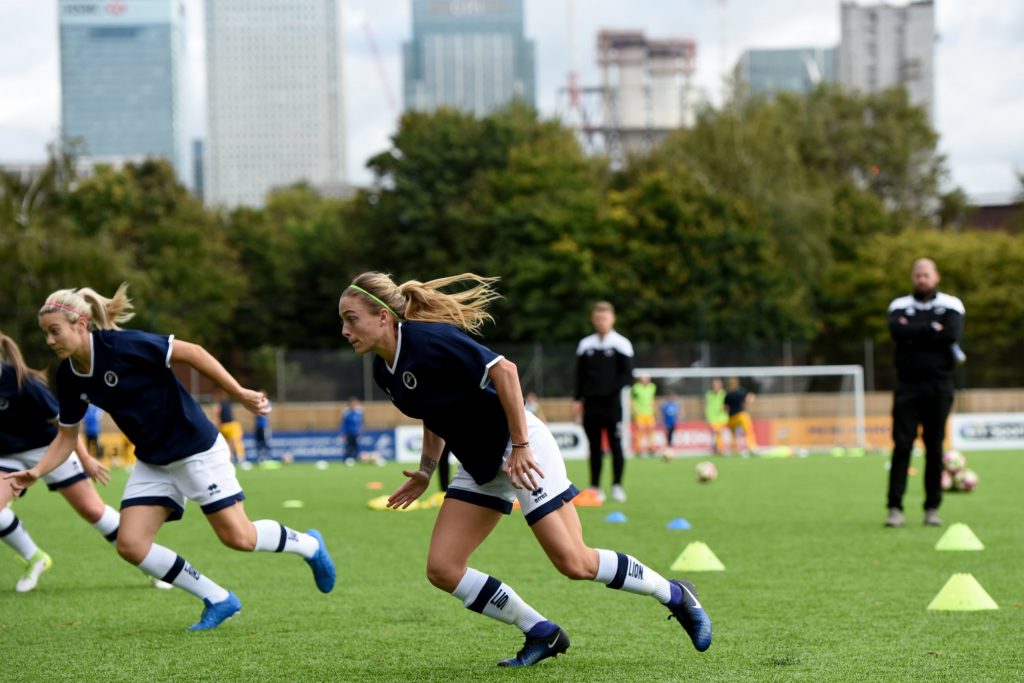 Millwall Lionesses have revealed that due to significant financial discrepancies, the club finds itself in a position whereby it may soon be forced to go into administration.
Club statement:
During recent weeks, and particularly so following the resignation of its chairperson and sole director on March 28th, the club has exhausted all external funding channels, including Millwall Football Club, who have provided assistance well in excess of budgeted sums and whose support allowed for March wages to be paid to players and staff.
Moving forward, if the club is unable to secure a substantial influx of money, for example through additional sponsorship, then the Lionesses will regretfully be unable to complete to current campaign.
Having enjoyed a hugely successful season up to this point, with the club still unbeaten in the League, this is of course a worst case scenario and all associated with Millwall Lionesses are working extremely hard to secure its short and long-term future.
The club host Aston Villa Ladies at St Paul's Sports Ground on Wednesday 18th April (kick-off 7.45pm) and are calling on as many fans as possible to attend and show their support. As well as through ticket sales, there will also be volunteers holding a bucket collection in order to assist with immediate and crucial fundraising.
An official Crowdfunding page has also been set up which people can donate to by clicking here: www.justgiving.com/crowdfunding/millwalllionesses