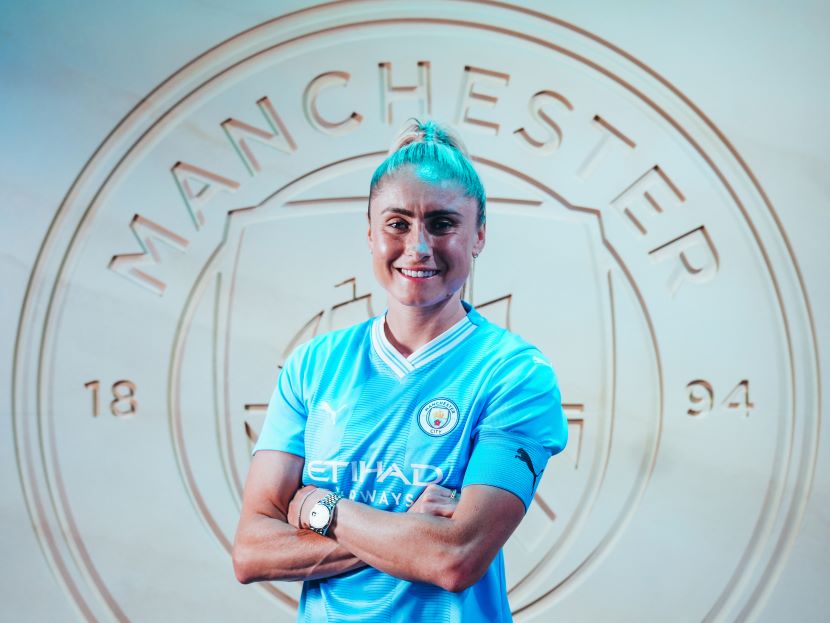 Steph Houghton, Manchester City Women's record appearance holder with 233 games, has signed a one-year contract extension.
Speaking after putting pen to paper on her new deal, she said: "Manchester City has been my home for almost ten years, and I love everything about it – it's my club, and to sign for another year, I'm absolutely buzzing.
"When I first joined, I just wanted to be here as long as I could, and to play at the top level, so I never really put a number on it. Once you get closer to that decade mark though, you do think about the idea of hitting that milestone.
"I feel good in myself and my body, and I'm really enjoying my football, so it was an easy decision for me in all honesty.
"Both on and off the pitch, I feel as though I've got a lot to give in terms of my expertise and experience with the rest of the girls, and I'll be continuing to support everyone as much as I can."
Head Coach Gareth Taylor added: "Having Steph sign a new deal here at Manchester City is fantastic news.
"She is such a huge part of the club as a whole and the impact she has had during her time here so far – whether it be on or off the pitch – is testament to that.
"Steph is such an important member of our squad and her experience is invaluable. She is the consummate professional, with her team mentality at the forefront of everything that she does.
"Her hunger and desire to win and succeed is something that makes her one of the game's legends, and having the opportunity to work with her for another year is something we're all thrilled about."