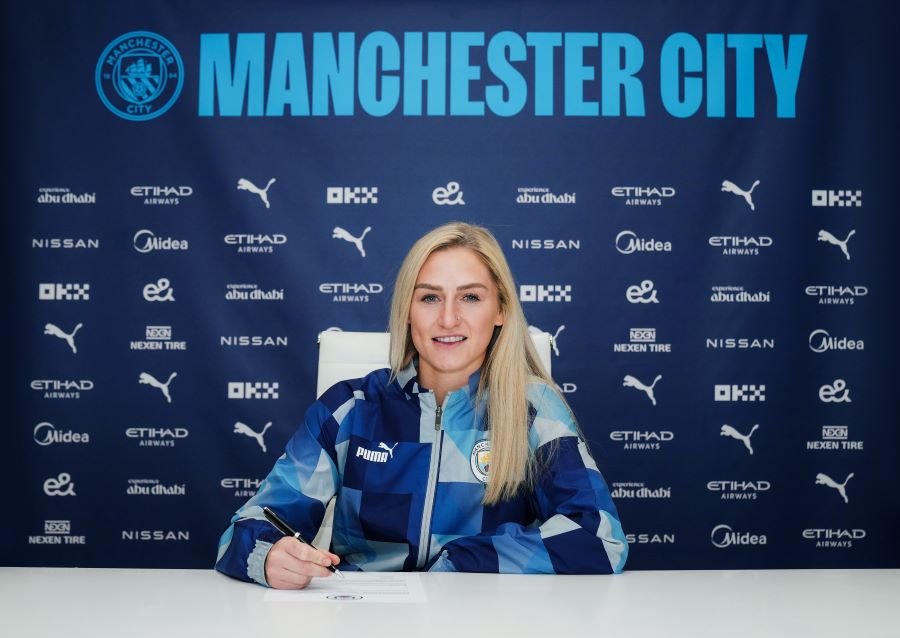 Manchester City midfielder Laura Coombs has signed a two-year contract extension at the Academy Stadium through until June 2025.
She has been a mainstay in City's midfield throughout the 2022/23 campaign so far, playing 15 games in all competitions and scoring four goals.
Nominated for Barclays' Player and Goal of the Month accolades in December as well as being named PFA Fans' WSL Player of the Month, Coombs has now committed her future to Gareth Taylor's side.
Speaking after putting pen to paper on her new contract, she said: "I'm really happy to get this sorted.
"I feel really settled and valued at Manchester City. We've got a great group here that's so ambitious and so driven, and I'm very happy to continue to be a part of that.
"Anyone who comes to City knows that they'll develop as a player – that was a big reason for me coming here initially and now extending my deal again. As long as I'm here, I know I will continue to do just that.
"When I go out on the pitch right now, I feel super confident, I know my role in the team, and Gareth [Taylor] always pushes me to do more.
"Right now, this is probably the most consistent football of my career which is great, and I can't wait to continue that in the years to come."
Head Coach Gareth Taylor added: "We're thrilled to have Laura sign a new deal with us – she thoroughly deserves this extension.
"She is an incredibly important and popular member of our squad and has proven since she arrived at City what a dependable and talented player she is.
"Her experience is invaluable as we strive for more success as a team, and we're really excited to continue working with her over the coming years."
'I know I need to be around better players than me': IN CONVERSATION with Man City midfielder Laura Coombs