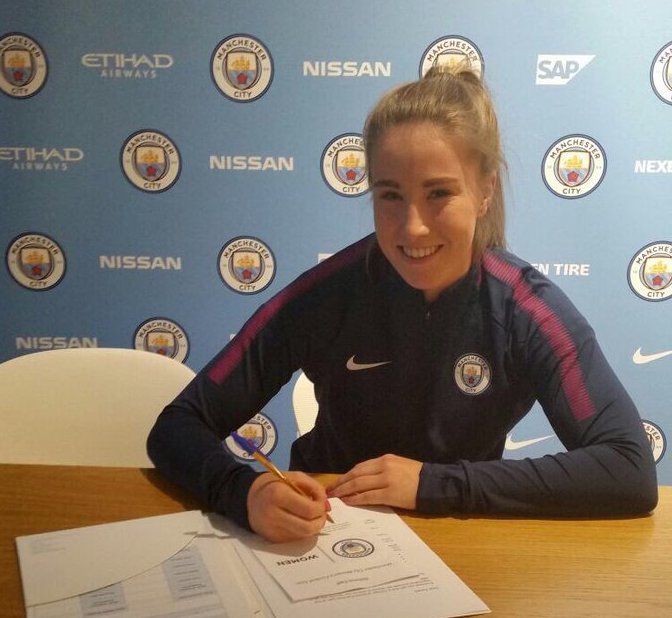 Ellie Bohannan has left Manchester City's Development side to get first team experience, landing a three-month contract with Swedish side Domsjö IF.
The 20-year-old, who won the WSL Development League & Cup double last term, will strengthen Domsjö's defence for the second half of their season, after the departure of American defender Megan Bennett.
Domsjö head coach Anders Näsström said of his new signing: "Ellie is a player who will make a difference for us in the defence game and, according to our scouting, is a class player. We have had a dialogue for a long time and the feeling is that she will be a very good fit in the group."
Bohannan introduced herself to Domsjö IF: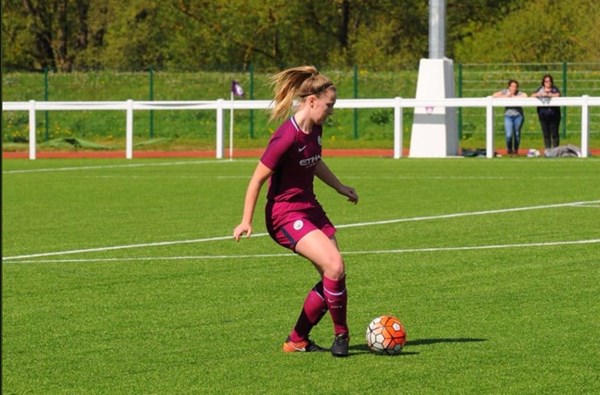 Ellie, tell us about your football career so far? 
I started playing football at the age of 6 with a local boys team. At age 8 I joined Crewe Alexandra girls academy, I have been within the girls academy set up for 10 years at various clubs such as Everton, Aston Villa and Stoke City. Before moving up into senior football with Manchester City.

Describe yourself as a player?
I'm very calm on the ball and can read the game very well. Because of this I can dominate and control the backline, and help those around me. I look to play through the thirds when in possession of the ball, without the ball my speed and technically ability allows me to drop deep and cover. My heading ability means I am a threat when attacking corners.
What do you know about Sweden and Swedish football? 
I have never visited Sweden but it seems like an amazing place. I have previously visited Oslo, Norway and I loved it so I'm sure I will love Sweden. I don't know too much about Swedish football, apart from they play a summer league, opposite to the winter league that I'm used to I'm England. I am looking forward to the opportunity to play football in a different country with a different style of play, benefiting me long term.