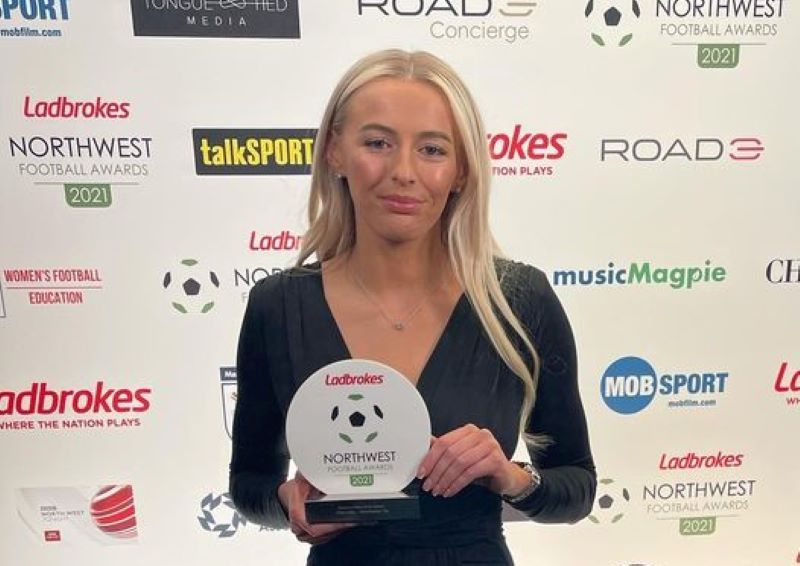 Manchester City Women's pair Chloe Kelly and Lauren Hemp were winners at the Ladbrokes Northwest Football Awards.
Chloe Kelly won the Women's Player of the Season award, Lauren Hemp The Athletic Women's Rising Star.
Laura Wolfe of the Ladbrokes Northwest Football Awards said: "The quantity and quality of entries continues to rise year on year and the effort that the clubs put into their entries is truly humbling.  The array of footballing talent across this region is second to none and I congratulate each and every winner and thank everyone who submitted entries that made the job of our judging panel so demanding, but hugely inspirational."
Ladbrokes, Simon Clare said: "This was a truly fantastic evening for all the clubs, people and our winners in the North West. A huge congratulations to all those who did receive an award on the night, and everyone involved in making it a massive success.  This is an event we are passionate about and we are delighted to be involved in honouring those doing such incredible work both on and off the pitch."
UCFB She Kicks Scholarship student Orla Sutton helped present Chloe Kelly with her Women's Player of the Year Award.
Regional League Round-Up: Blackburn CSC and Sherborne Town go top