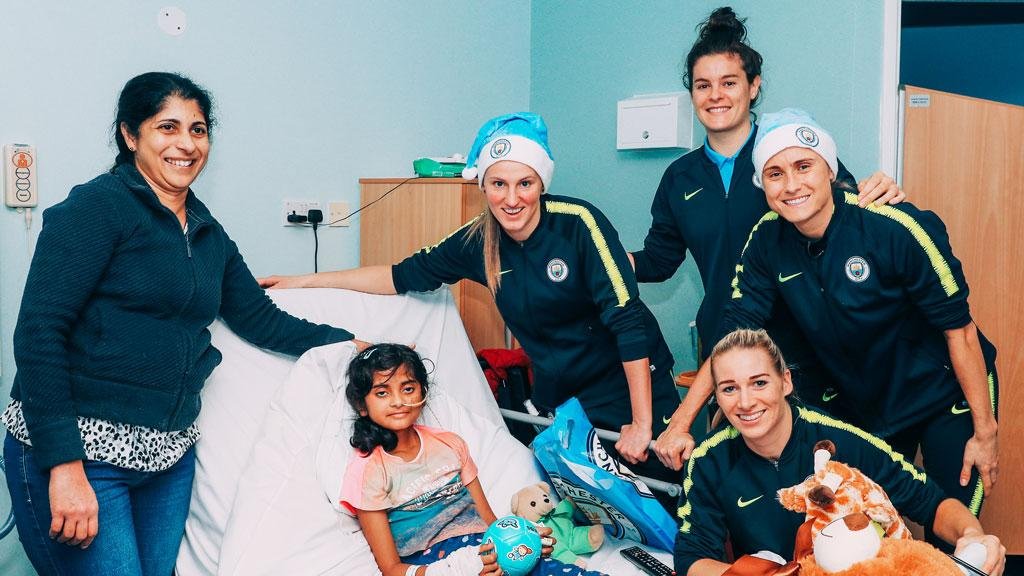 Players from Manchester City Women have been visiting hospitalised children in Wythenshawe.
Nick Cushing's side split into groups to deliver gifts to The Christie, Francis House and Starlight Units and see first-hand the specialist healthcare services being provided to children across the North West and beyond.
During the visits, players took part in creative art sessions, table tennis tournaments and organised animated foosball games with some of the youngsters.
City captain, Steph Houghton continued: "It was a pleasure to take some time out of training to visit the children at the Starlight Unit. It was fantastic to see the smiles on their faces and a real honour for the team to be able to give something back to our local community."
Sarah Naismith, Director of Royal Manchester Children's Hospital Charity added: "We are incredibly grateful to Pep and all the men's and women's players who take the time each year to visit our patients, bringing presents and spreading festive cheer. Meeting the players really does lift spirits, putting a big smile on the faces of those children who are unfortunately spending Christmas in hospital."