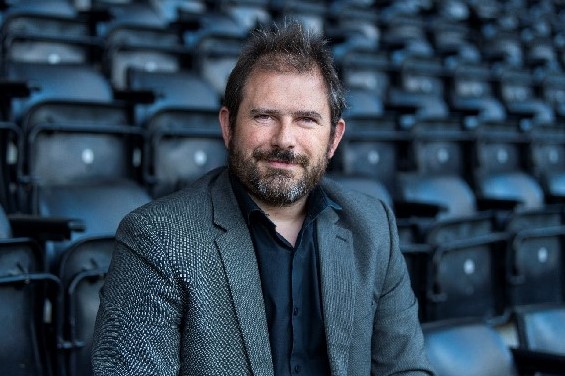 Appointed as head coach of CF Pozuelo Femenino B, Madrid-born strategist Luis Prado caught up with She Kicks' Spain-based reporter Nick Aitken to discuss the women's game in Spain, his footballing journey, his thoughts on the WSL's new arrivals and Pozuelo B's prospects this season.
She Kicks: Luis, thanks very much for your time. First of all, we'd like to know how
you'd define your coaching style and how you like your teams to play? Do you have
someone you particularly look up to in the world of coaching? 
Luis Prado: I'm a firm believer in being consistent and working hard every day. I think that's what makes players improve as individuals and teams grow stronger collectively. I like to think that I'm approachable, that I demand the utmost of my players, and that I treat them like the professionals I consider them to be though, unfortunately, they are still not yet legally classed as such in Spain.
I adapt my teams depending on the strengths of the players that I have at my disposal, but our goal is to ALWAYS play on the front foot. That can only happen when you give the players all the tools they need to fully understand the game – the thousands of different situations that happen in each match – and to be able to act accordingly, improving the whole team's performance in the process.
I'm keen on choosing my own path, but if I had to pick just one coach who I admire for the way he sees football and life then it'd definitely be Marcelo Bielsa.
SK: Can you tell us about some of the highlights and key turning points of your footballing journey thus far?
LP: I've been coaching for around 20 years and I moved into women's football seven years ago, almost by accident, after I went to help out a colleague with a training session. From that moment on I got hooked on the women's game and I've been fortunate to be able to stay involved, through coaching and working with top teams and seeing some leading youth set-ups from the inside. These include Atlético de Madrid Femenino, Móstoles URJC, Rayo Femenino, AD Torrejón CF – who are a historic women's football club in Spain – and now Pozuelo.
If I had to choose just one moment, it would perhaps be winning the title with Atlético de Madrid's U-12s, as we were the only all-girl team in a boys' league and we won every game but one. Several of those players have gone on to play at a higher level, including Claudia Iglesias de la Cruz, who's in Atlético's B team now, and Giovana Queiroz Costa, who joined us the year after that title win and has recently signed for FC Barcelona.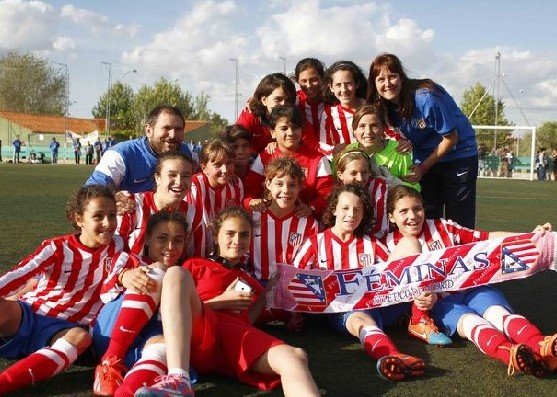 SK: From an insider's perspective, what's your verdict on how Spanish football has
evolved these past few years? What have been the key factors behind this progression and what measures are, in your opinion, needed to keep the curve moving upwards?
LP: Women's football in Spain has experienced exponential growth in recent years, but there's a lot of work still to be done. Better support from institutions, sponsors and TV rights have, without doubt, helped more people to discover it and, once they discover it, they see so many things that they like!
The national team taking part in a World Cup, going toe-to-toe with the best, and an increased interest in girls playing football from a younger age also have an influence, but we need to have more women's football on TV, more investment and more players on professional contracts at every team. Something else which I think is fundamental is more people going to watch women's games live at the stadium, COVID permitting.
SK: This summer you've stepped into the hotseat at CF Pozuelo Femenino B. How has
pre-season so far gone and what are the main objectives set out for 2020/21? 
LP: This pre-season is, just like the rest of this situation we're all living through, being a bit unusual. That's to be expected, given everything that's going on, but it's not easy getting used to leading training sessions and coaching matches wearing a mask – plus many other situations that we've never been in before but have had to start adapting to almost overnight.
There's also the uncertainty about if and how we'll start playing league matches but, taking everything into account, the team are training and competing well. We want to grow as a team, we want to be up near the top of our division and to develop players that can go on to be key players for our first team. That's the balance that we have to strike – between developing players and being competitive as a team. It's not easy but it's enjoyable and exciting.
SK: One last question. Since She Kicks is a British magazine, we'd love to know if you
follow the FA WSL? If so, what impact do you think that the arrival of so many big-
name players – particularly US internationals – will have?
LP: Yes, I follow the WSL and many other foreign leagues – I try and watch as much women's footy as I can! We're big Vivianne Miedema fans in our coaching team and, thanks to the FA Player app, it's often easier to watch WSL games than it is Spanish ones!
The English league is growing fast, the standards are higher across the board than they were just a few years ago and the national team is improving too. Until recently we had a Spanish coach at Birmingham City in Marta Tejedor and I'd like to see more of our coaches going over there – I think we've got a lot to offer.
In terms of the big-name arrivals, the fact that top-class players including Pernille Harder, Alex Morgan, Christen Press, Tobin Heath and Rose Lavelle, to name but a few, have moved to the WSL will give it a boost on the pitch and in the media, securing its status as one of the leading European leagues.
Follow Luis at @cholinho (Twitter) or @cholinhoriginal (Instagram).
Interview provided by @onubacomms, specialists in multilingual digital content and promotion in women's football.
Cristina Martín-Prieto: "2019/20 being cancelled was a step back for Spanish women's football."