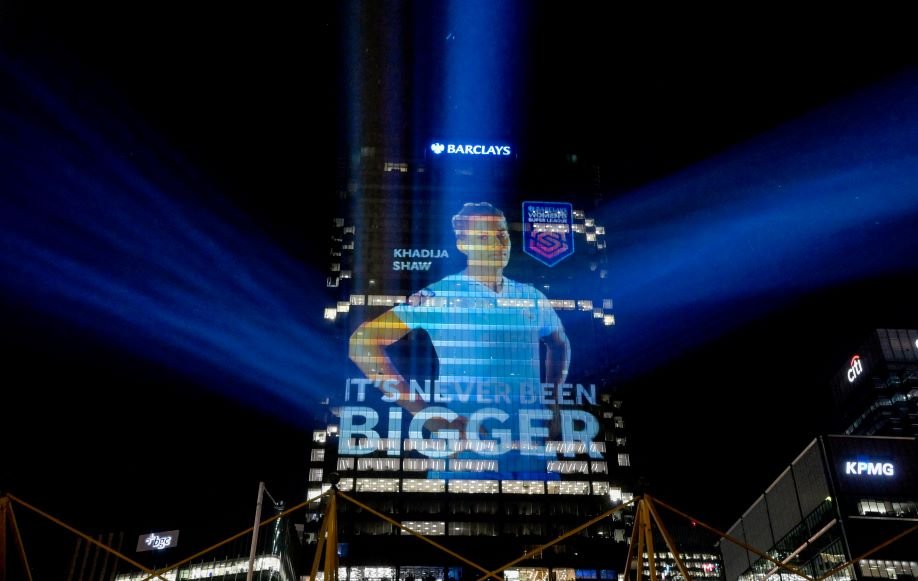 London was lit up last night with a projection from Canary Wharf to mark the launch of the new season of the Barclays Women's Super League.
After a monumental summer for women's football, the Barclays Women's Super League season starts this Sunday 1st October. Ahead of kick off, Barclays, the title sponsor of the league projected 12 players onto their UK headquarters last night on Friday 29 September.
The projection could be seen from miles around and featured players from across the league including Ashleigh Neville (Tottenham Hotspur), Sam Kerr (Chelsea), Mackenzie Arnold (West Ham) Abi Harrison (Bristol City), Lotte Wubben-Moy (Arsenal), Khadija 'Bunny' Shaw (Manchester City), Mary Earps (Manchester United), Rachel Daly (Aston Villa), Lee Geum-min (Brighton & Hove Albion), Nathalie Bjorn (Everton), Janice Cayman (Leicester City), and Fuka Nagano (Liverpool).