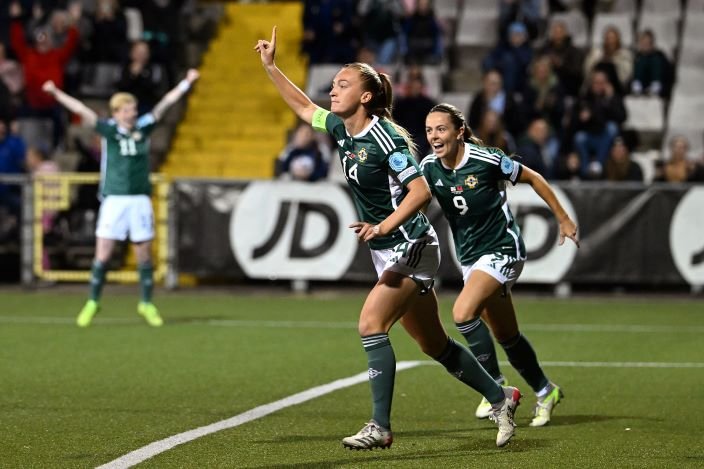 Players for Northern Ireland's senior women's and senior men's teams are to be paid the same amount for participating in international matches for their country.
The agreement comes into effect immediately.
Irish FA Director of Women's Football Angela Platt said: "This agreement has been secured thanks to positive dialogue with PFA NI which has been ongoing for several months and the willingness of key players to continue to drive the conversations forward.
"Equality is the cornerstone of everything we do at the Irish FA. This is a transformative moment for football in this country and demonstrates that we are continuing to invest in the women's and girls' game."
Irish FA chief executive Patrick Nelson said the senior women's team deserve to be on an equal footing with the senior men's team when it comes to pay.
Nelson pointed out: "We have seen this special team capture the imaginations of fans across Northern Ireland and unearth a whole new set of fans. Our job as a governing body is to keep that momentum going and this agreement demonstrates our commitment to doing that.
"Commitments to equality only have meaning if they are acted upon. Thank you to Angela for leading us to this historic settlement."
Helen McKenna from PFA NI said: "This is a huge step forward, not just for this current group of players who have earned this, but for future generations who can aspire to be on an equal playing field. 
"We are immensely proud at the PFA NI to have helped deliver this agreement in partnership with the Irish FA."