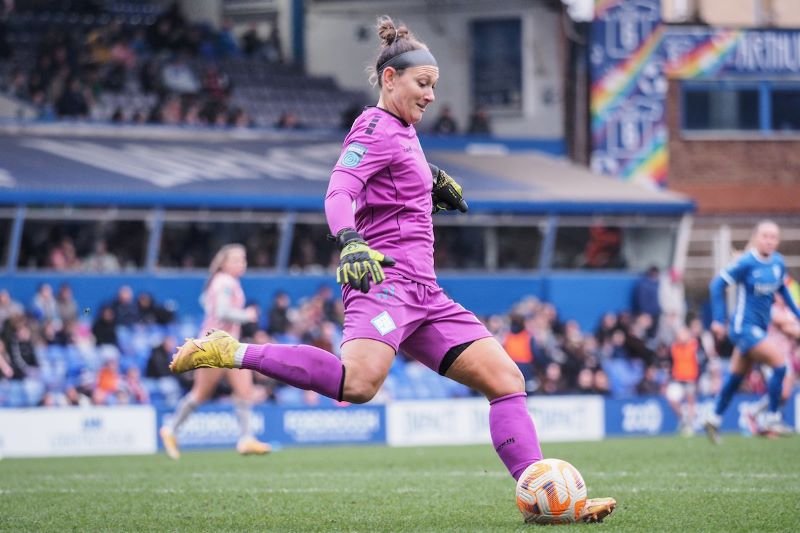 Goalkeeper Shae Yanez has made a permanent move from London City Lionesses to San Diego Wave of the National Women's Soccer League.
The American joined London City in July 2020 and recorded 24 clean sheets in 72 appearances.
Interim Head Coach Nikita Runnacles told londoncitylionesses.com: "Shae has been integral to the club, her teammates, and the staff over the last three seasons. Her appearance total, playing every league game during her time here, speaks for itself. She is a true leader who drives standards every day and is always looking for ways to win.
"It's exciting for her to move back to her home country and have the opportunity to play in the NWSL. We'll always support Shae and wish her all the best for her time in a San Diego shirt."
Yanez quickly established a reputation as a fan-favourite at Princes Park and was recognised with the Players' Player of the Year Award in 2021-22.
The 25-year-old, who was Players' Player of the Year in 2021-22, said: "It's been a very special time here. Football always has ups and downs, but London City has given me the opportunity to find myself and grow as a person and as a player. Thanks to my teammates and the staff at the club for setting the culture here.
"I'm really excited to get some sunshine in my life and live near the beach. This is a huge opportunity for me in my career and I'm excited to see what doors it opens in the future."