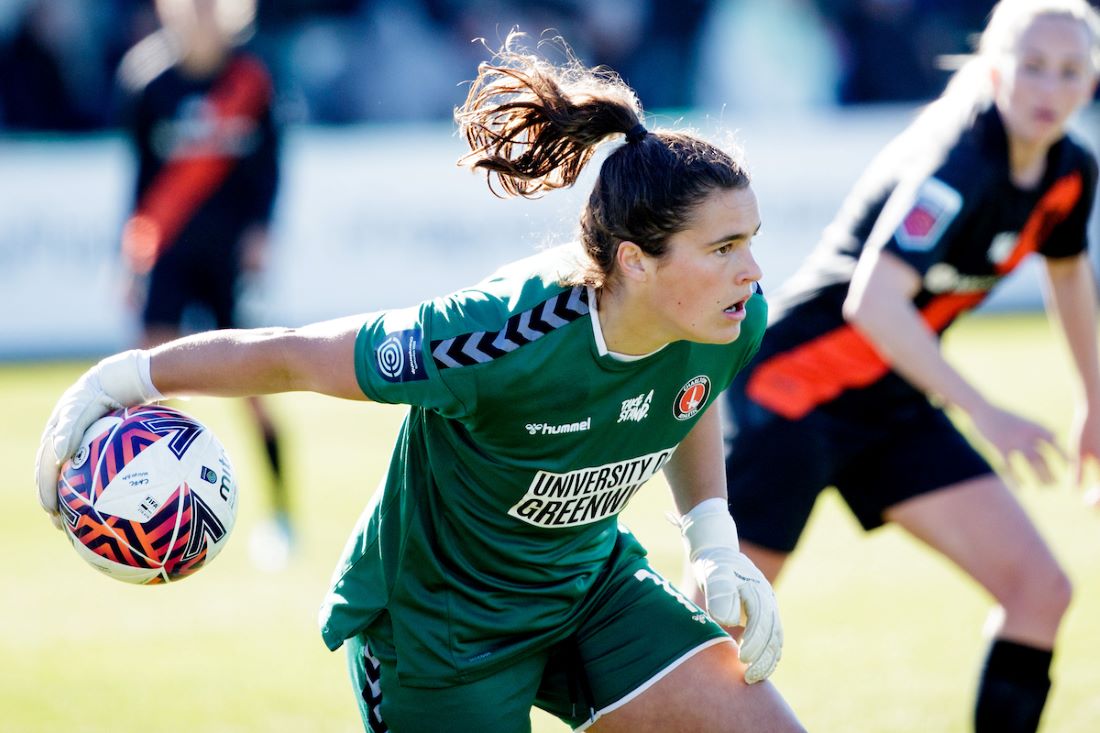 Liverpool have signed 23-year-old Scotland international goalkeeper Eartha Cumings from Charlton Athletic.
Cumings made her Scotland debut earlier this year in a penalty shootout victory and was named Charlton's Player of the Year, going almost 15 hours without conceding a goal in all competitions.
Manager Matt Beard told liverpoolfc.com: "We were impressed with Eartha's athleticism, her shot-stopping was unbelievable and her distribution was good.
"Her performances have got her recognition with her national team as well. Pottsie [Joe Potts – goalkeeping coach] was really keen, he'd been monitoring her all season, and the two games we played against Charlton last year she really impressed in those games.
"At that point she was at the top of our list and we were able to get the deal done."
Cumings said: "It feels amazing to have joined such a huge club and I'm really excited.
"I was super keen as soon as I heard there was a chance of me coming here. I just want to help the team wherever I can, settle in and help the squad."