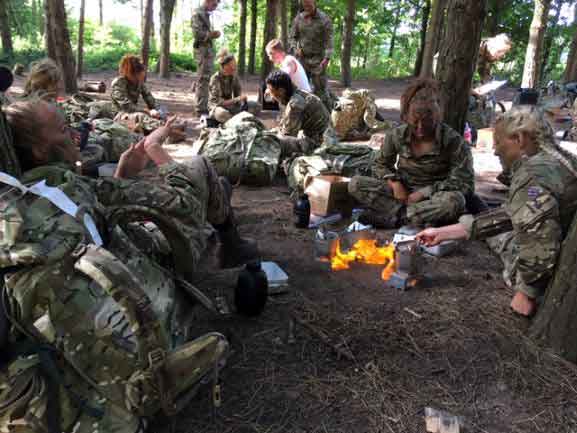 Liverpool FC Women continued their pre-season preparations with a two-day trip to train with the Royal Marines.
A group of 19 players and eight staff made the short journey to Altcar Training Camp on Merseyside to work alongside instructors from the Commando group.
The team were split into three teams and subjected to tough physical tests on circuit runs carrying full kit and a heavy stretcher before taking on a testing assault course.
An observation, communication and teamwork task saw the groups required to find 10 missing items hidden in a nearby wood.
The groups then set up a 'harbour' among the trees where they learned how to apply camouflage and cook up military rations while in the field.
The players then set off to makeshift accommodation near the sand dunes which was to be their shelter for the night, sleeping on the floor on roll mats.
A night exercise saw the players using night vision goggles and learning how to manoeuvre towards an enemy under the cover of darkness.
An early start took them to the range before awards were handed out to the 'recruits' showing the best commando spirit.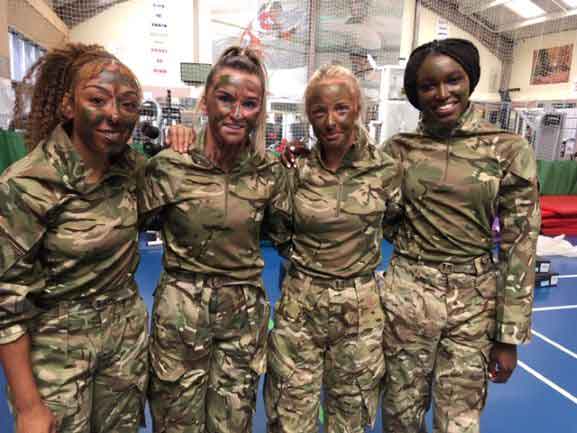 Liverpool FC Women manager Vicky Jepson, who was among the group taking part, said:
"Pre-season is an important time for us to build up physical conditioning, improve communication and bond together as a team and the tough challenges at Altcar will only have helped us on those fronts.
"I'd really like to thank everyone at the Royal Marines for a fantastic, if challenging, couple of days."
We took part in a Royal Marines training course at Altcar recently, to improve communication, determination and team bonding 👊🔴

🙌 @northwestrfca & @RMRmerseyside 🙌 pic.twitter.com/M9NP6kuAcX

— Liverpool FC Women (@LiverpoolFCW) August 12, 2019