England Women head coach Phil Neville has named a youthful 29-player extended squad for the Lionesses' November camp.
Following the cancellation of the fixture against Norway, which had been due to be played in Sheffield on Tuesday 1 December, the squad will be split in half to test themselves against one another in two in-house training matches.
The players will reunite at the home of England teams, St. George's Park, on Sunday 22 November for a 10-day training camp to round off the year.
Amongst the squad is Manchester United's Lauren James, who receives her first senior call-up after impressing Phil Neville and his backroom coaching staff at domestic level.
Jill Scott, meanwhile, will have to wait for an opportunity to claim her 150th cap for England which would make her only the second England international to reach that milestone for her country, following in the footsteps of former England team-mate Fara Williams.
There is a return to the team for Manchester City's Laura Coombs, whose last appearance for the Lionesses was in October 2015. Meanwhile, Rinsola Babijide and Lotte Wubben-Moy, of Liverpool and Arsenal respectively, both receive their second senior call-ups following their involvement in the September camp.
England continue to look ahead to the home UEFA Women's EURO 2022 and FIFA Women's World Cup 2023, entrusting a blend of youth and experience to build the foundations of a team aiming to win a major tournament.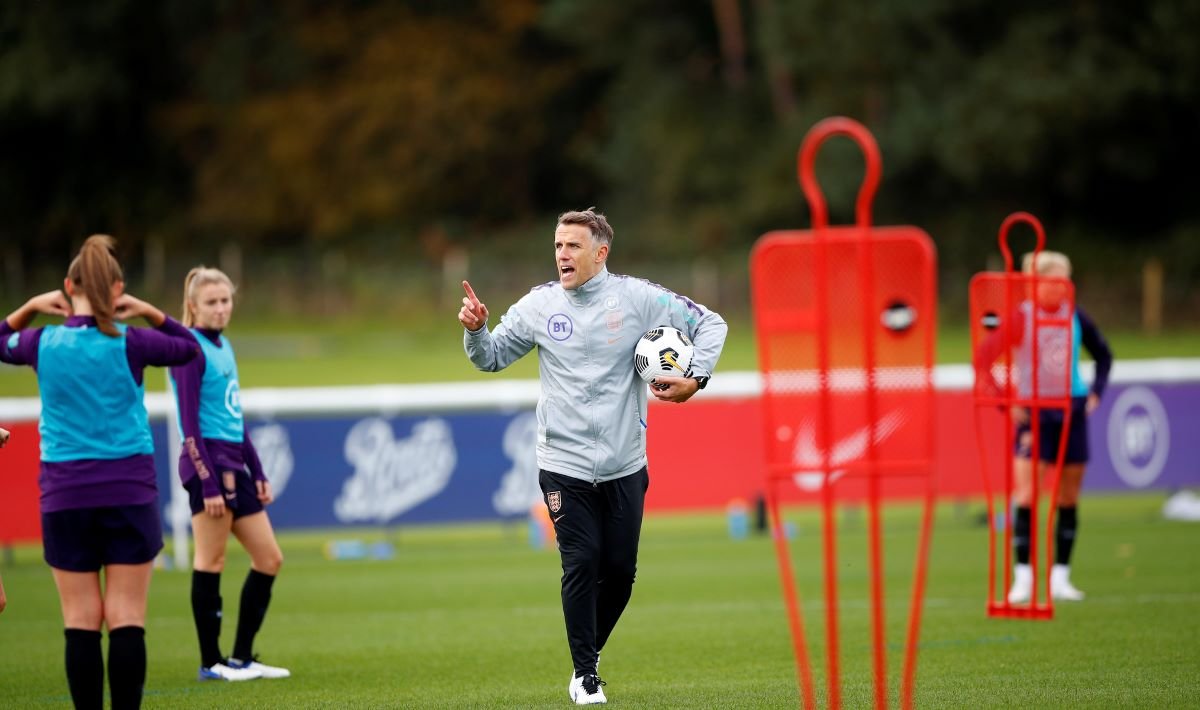 Phil Neville said: "This has been a challenging time for everyone, but it will be good to finish the year with an intensive training camp during which the squad will develop further and in which every player has the chance to prove themselves ahead of our upcoming major tournaments.
"I'm delighted to give Lauren James her first senior call-up. She is an exciting young player that we want to help develop further. She joins the squad alongside many other young players who we've introduced over the last few months.
"Laura Coombs is a player I have watched a lot this season and I have been very impressed with her progression in the game. She has performed consistently at a high level which merits her call-up to the squad.
"This camp will give us another excellent opportunity to integrate young promising players with our experienced internationals and align everyone on the team's long-term vision.
"Although sadly we no longer have a competitive fixture, every minute spent on the training pitch and in planning is crucial and plays an important part in preparing for the UEFA Women's EURO.
"I want to thank our supporters for their understanding and let them know that we cannot wait to play in front of crowds again in a competitive fixture when the time is right. Rest assured when that moment comes, we'll be giving our all to make you proud."
#ContiCup: Midweek fixtures see quarter-final places up for grabs