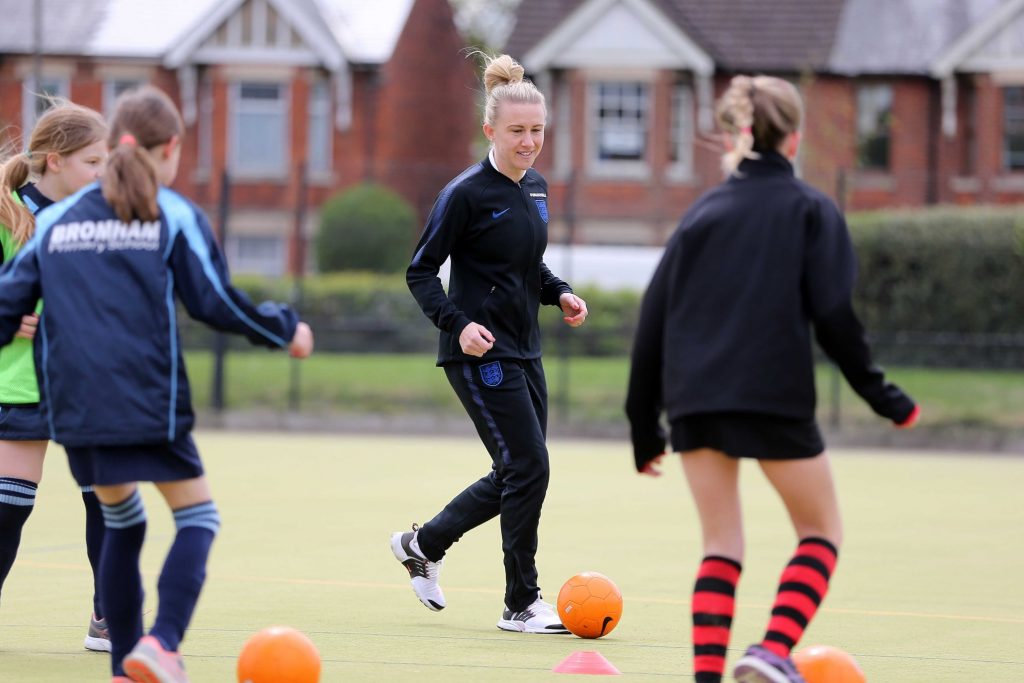 Boasting a glittering club career and more than 60 England caps, Laura Bassett has played her part in developing the women's game and bringing it to a wider audience.
Now, the seasoned defender believes Lionesses' coach Phil Neville will have been taken aback by the thirst, desire and professionalism displayed by his new charges since taking the hot seat in January.
Neville guided an injury-ravaged squad, missing the likes of captain Steph Houghton, vice-captain Jordan Nobbs and winger Karen Carney to their best-ever finish at the SheBelieves Cup in the United States in March.
And one thing 34-year-old Bassett is sure of is just how bright the national team is shaping up with the amount of depth available to Neville and the level of commitment to the cause.
"The international set-up is looking really bright and exciting," said the former Arsenal, Chelsea and Birmingham star, who has been in the England squad at five major tournaments since making her international debut in 2003.
"It's certainly got a bright future ahead – Phil's settled in very well, he's immersed himself in it and I think he's been very impressed with what he's seen.
"Also, I think he's really impressed with the players' attitudes and application to football. We want to learn, we want to improve each day and the future is really bright and in a good place."
Bassett joined two-time W-League Championship winners Canberra United on a season-long deal in September 2017 after former club Notts County folded in April last year.
She has now returned from Australia and was in Bedford on Monday to promote the start of Girls' Football Week, an FA initiative aimed at getting as many young women as possible involved in the beautiful game.
However, while she said she wouldn't be joining any team with so little time left in the current season, she kept her cards close to her chest when asked about her next move.
"Canberra was fantastic," added Bassett, who surprised budding young footballers at Bedford Modern School to launch FA Girls' Football Week. Taking place from Monday 23 to Sunday 29 April, the nationwide initiative will give girls aged 5 to 11 the opportunity to play football, inspired by some iconic Disney characters.
"Moving to a different country you have to adapt to their culture, their lifestyle and of course the better weather!
"You learn a lot about how different countries approach football and coach football – for me it was a really important experience.
"When I got back from Canberra I was struggling with an injury that I have now been able to shake off.
"It is a bit of an awkward time [to join a club] and there's only a few games left in the season.
"People will be deciding on their future contracts and moves and that's no different to mine. I'm just waiting for the summer and then it will be sorted."
By Sportsbeat
Girls' Football Week runs from 23-29 April 2018 and is supported by Disney. Sign up for free sessions at the TheFA.com/GirlsFootballWeek