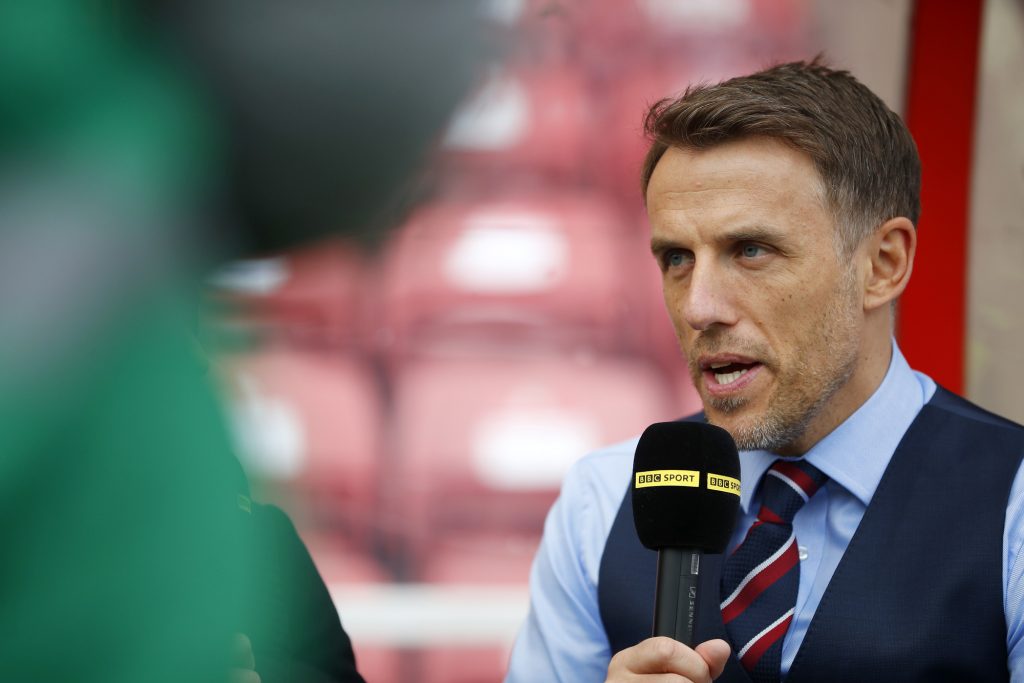 Imagine David Beckham putting out a video on Twitter to announce you're going to the World Cup. For most, that's an oddly specific dream but for Nikita Parris it was what greeted her earlier this morning as The FA announced the England squad for the World Cup in an unusual manner. There were other England greats like Alan Shearer (Lucy Staniforth) and Ian Wright (Leah Williamson) as well as Rachel Yankey (Karen Carney) and Kelly Smith (Beth Mead). Emma Watson (Demi Stokes) popped up as did Katarina Johnson-Thompson (Abbie McManus) and even Prince William (Steph Houghton).
It was an unfolding tableau that lasted four hours starting with Houghton and ending with Jodie Taylor (Chelcee Grimes), each video broadcast on Twitter through the Lionesses account (and shared by the announcer), as well and on the Lionesses' Instagram story.
Although Phil Neville had to reach out to a few of his friends and former teammates, he admits that most of the celebrities featured had appealed to The FA the help in any way they could. The full, combined reach on social media of those involved over 170 million people. Each player given their moment.
With the squad as follows:
Goalkeepers: Carly Telford (Chelsea), Karen Bardsley (Manchester City), Mary Earps (VfL Wolfsburg).
Defenders: Steph Houghton (Manchester City), Lucy Bronze (Olympique Lyonnais), Demi Stokes (Manchester City), Rachel Daly (Houston Dash), Alex Greenwood (Manchester United), Millie Bright (Chelsea), Leah Williamson (Arsenal), Abbie McManus (Manchester City).
Midfielders: Jade Moore (Reading), Keira Walsh (Manchester City), Jill Scott (Manchester City), Karen Carney (Chelsea), Georgia Stanway (Manchester City), Lucy Staniforth (Birmingham City).
Attackers: Toni Duggan (Barcelona), Ellen White (Birmingham City), Fran Kirby (Chelsea), Nikita Parris (Manchester City), Beth Mead (Arsenal), Jodie Taylor (Reign FC).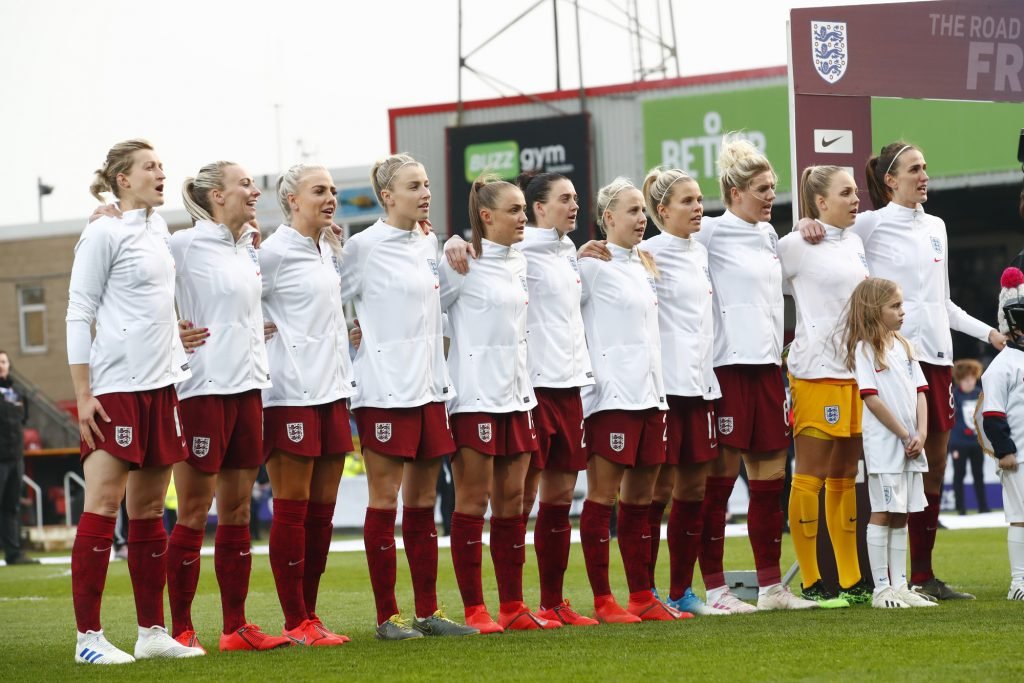 The final 23 were largely predictable with question marks hanging on the heads of Izzy Christiansen, Fara Williams, Ellie Roebuck and Chioma Ubogagu, with all four failing to make the final list.
Neville on those who missed out:
"This is a significant moment in our World Cup campaign and I want to congratulate all of the players in our squad. I must also thank those who just missed out for all of their efforts. We would not be in this position without them, they have played a big part in our World Cup journey and I know they will be our biggest supporters this summer.
"There was a lot of tough decisions, you see Beth England last night – there was lots of tough decisions and tough phone calls to make. I had to ask myself, could I have done more as a manager over the last 16 months to give opportunities to anymore players? I could look myself in the mirror and say, every single one of these players have had opportunities."
On Izzy Christiansen, who was working hard to get back after injury:
"She was disappointed, she was devastated, I don't think I've seen a player work as hard to try and get ready for a World Cup and I've got to say she's done everything we've asked of her. She's virtually lived at St Georges Park for the last eight weeks, she's sacrificed everything in her life to get to this point and she would have been fit to go to a World Cup. The selection [not] for Izzy is purely based on performance, performance of the other players who've taken the chance in midfield and in the squad and it was a tough decision but she wished us the best yesterday."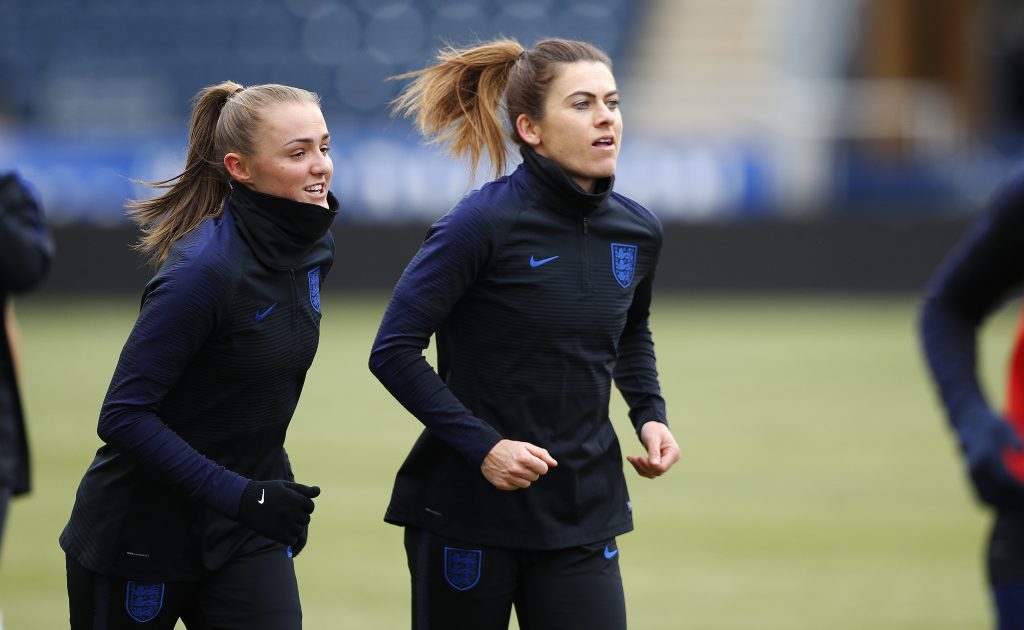 On taking Karen Carney, who'll be at her fourth World Cup:
"I spoke to her today because I didn't pick her for the first 12 months, other players were coming back from injury and she was on standby lists for three or four squads. She came in for Austria/Sweden in November did okay and took her to Qatar and it was in Qatar at the training camp where I thought, she's coming to the World Cup. Every performance on and off the field, her performance levels for Chelsea in the big games, I assess Karen Carney in the big games against Lyon and PSG. The cross the last minute in Paris for Mjelde, that was a big moment and she's a big moment player."
On those who'll be at a World Cup for the first time:
"There's 11 players going to this World Cup who it's going to be their first. You think of Leah [Williamson], Beth [Mead], Georgia [Stanway]… Rachel Daly even though she's not as young, she's going to her first World Cup.
There's a lot of talent young players coming through. I've not been shy from day one for bringing the young players through if they're good enough. I've got Mo Marley ringing me every day about U21s, about talent that's coming through and they will drip-fed into the squad in and around training camps, in and around [after] the World Cup. It's important over the last 16 months that these players have had experience, there's been times when people might have thought I've changed and rotated a lot but I had to make sure the likes of Kiera [Walsh], Leah, Beth got to the World Cup with closer to ten caps than no caps."
On Rachel Daly and Lucy Bronze's versatility:
"Lucy is the best right-back in the world and she'll be utilised as a midfield player as well, I saw a great potential in what I saw particularly at the SheBelieves Cup and in parts against Canada.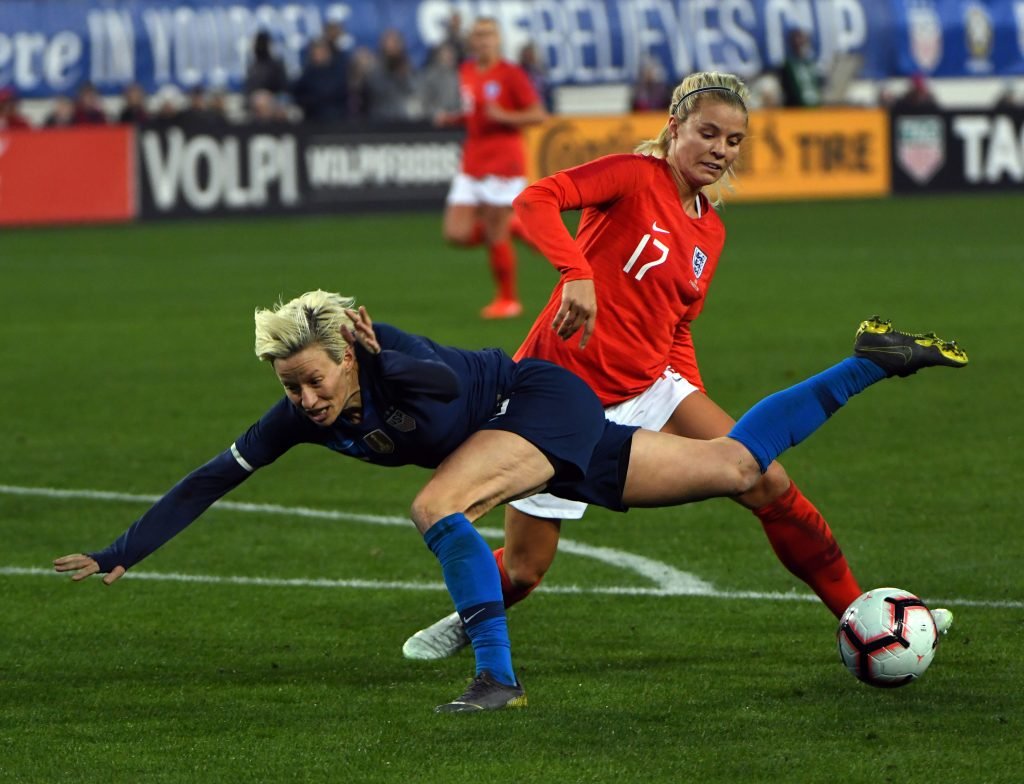 "Rachel Daly… I remember her telling me at the start, "Boss, I only want to play one position. I get messed around blah blah blah." And we've played her in six different positions and now she doesn't moan because she knows she's got the belief of the coach and that's the most important thing. If you're just getting switched around because you're the jack of all trades, master of none… when I was getting switched around I knew it was because the boss believed in me, not just because it was a hole that needed filling. So, in terms of Lucy Bronze and Rachel Daly, we spoke for about two months with Lucy about playing in midfield, so she knew it wasn't a whim, it was part of the plan."
On his changeable XI and the importance of rotation:
"We make 5-6 changes, minimum every single game. We can't use the same 11 for 7 games at the World Cup. We've made the rotations over the last 16 months to get players to a certain level so we can rotate at the World Cup because we will need freshness in France.
We looked at the stats the other day, the team that wins the World Cup plays 18-19 players so we'll be doing the same, if not more. It's been part of my values from day one, that I trust every single one of my players.
There will be games when it's good for some of them, but not for others. The group stage is key, you need to hit the latter stage of the tournament with fresh players; the first three games there will be rotations in the first three games…  When I prepare for teams, I think what will there team be and you could probably pick it but when you're playing England, you've probably not got a clue because we keep rotating but in our squad we've got combinations and partnerships we know work. We've just got to make sure we keep getting those partnerships right."
On his touchline attire:
"The players want me to wear something a little more cooler but I think I wore a tracksuit in Kazakhstan and one of the players came up to me and said, "Boss we want you back in your suit." 34°C heat in Nice and I'll still have my suit on."
By Sophie Lawson (@lawson_sv)