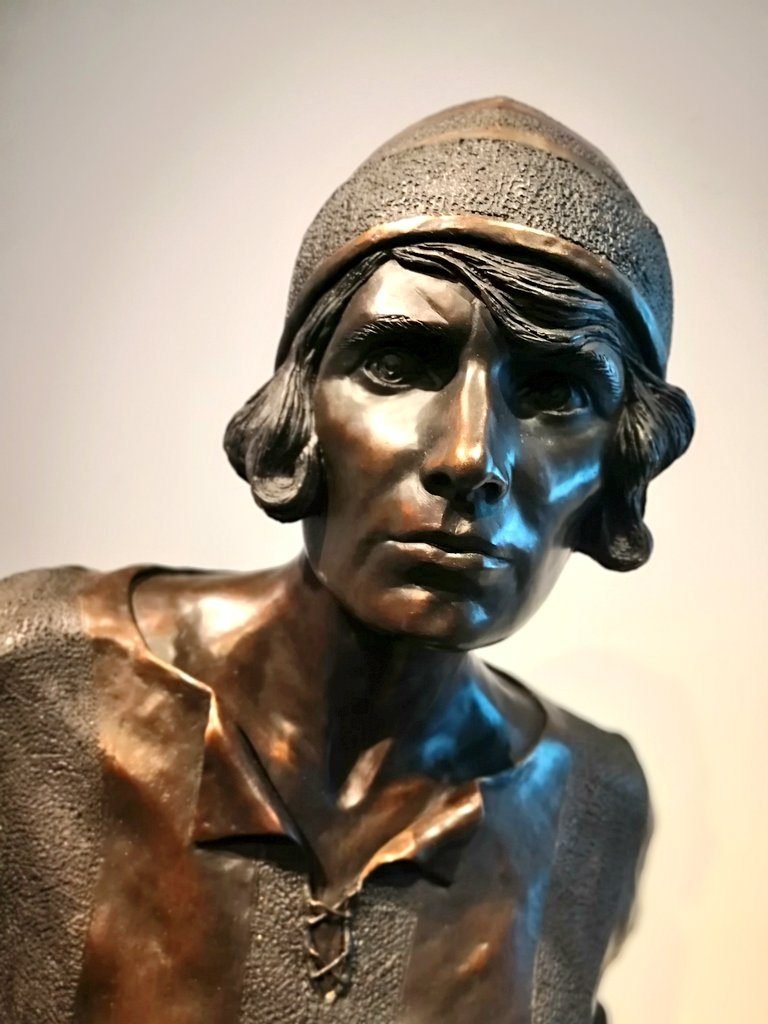 Lily Parr, who played for the famuous Dick, Kerr Ladies, has become the first female footballer to be honoured with a statue at the National Football Museum.
Turning out for the Dick, Kerr munitions factory team in Preston, Parr netted an astonishing 980 goals across a glorious 32-year career.
Lily would go on to play for Preston Ladies, retiring at the age of 46. Such was her record and reputation, she became the first female player to be inducted into the National Football Museum Hall of Fame in 2002.
The bronze statue, created by sculptor Hannah Stewart, has been commissioned by FA sponsors Mars as part of their #SupportHer campaign, and was officially revealed at the museum on Monday 3 June.
Tim Desmond, Chief Executive of the National Football Museum, said: "As the first female inductee into our Hall of Fame, we've been familiar with Lily Parr's story for many years. We're of course delighted to have been given the opportunity to display her statue at the museum to coincide with the launch of the Women's World Cup and our strategy to rebalance our collection and increase representation of women in football to 50%."