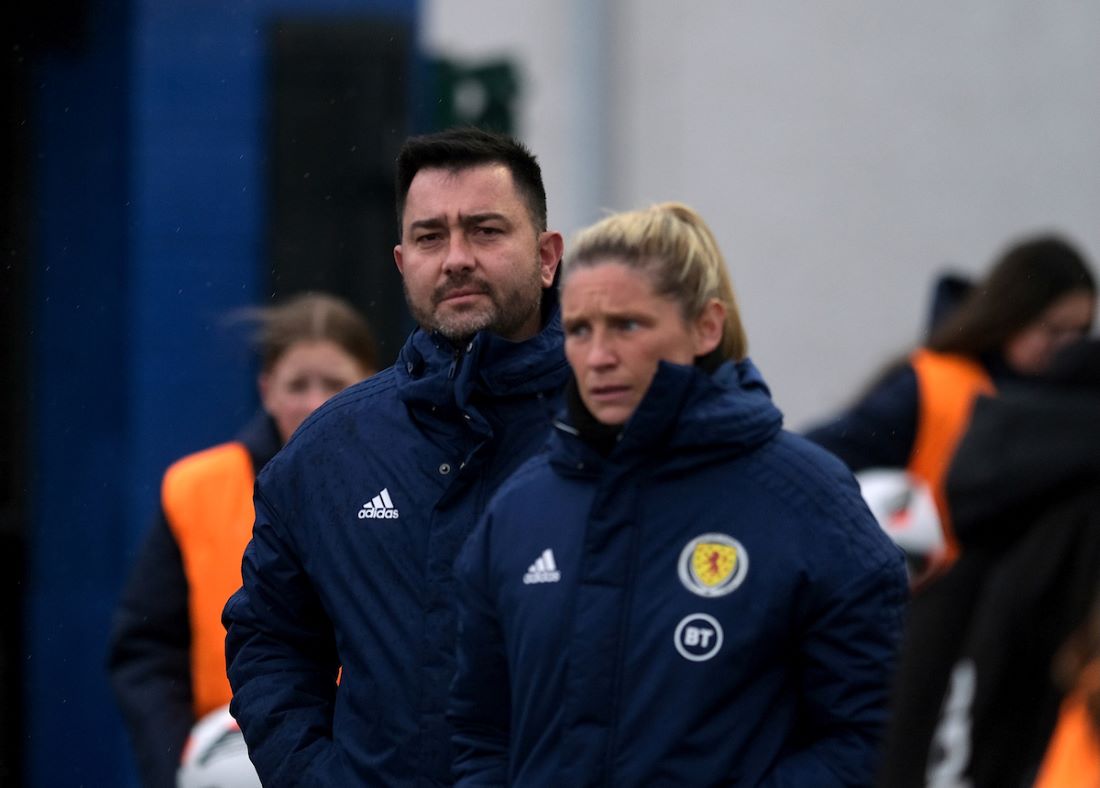 Scotland U-16s girls' squad has been re-introduced by the Scottish FA, with Leanne Ross appointed head coach.
Ross – who won 133 caps for her country – has been part of Scotland head coach Pedro Martinez Losa's backroom staff, alongside her coaching responsibilities with Glasgow City and will combine those duties with her new Under-16 responsibilities.
Fiona McIntyre, the Scottish FA's Head of Girls' and Women's Football, told scottishfa.co.uk: "It's exciting to be able to announce both Leanne's appointment and the creation of an Under-16 squad.
"I have been fortunate enough to know Leanne for a long time. Her achievements as a player are well known, and she's applied the same determination, enthusiasm and expertise to the early stages of her coaching career.
"In addition to her work with the Scotland Women's National Team, it's good to know that some of our brightest prospects will be able to benefit from her experience."
Pedro Martinez Losa added: "I am very excited about this announcement and the addition of Leanne as part of our Performance team, alongside Pauline MacDonald and Pauline Hamill.
"Empowering female coaches is part of the Scottish FA's women's football strategy, along with providing them with opportunities to develop as they help inspire the next generation of girls.
"Leanne will have my total support in the new role. I will help in any way that I can to make sure we can produce players that can qualify consistently for major tournaments.
"It is about creating the right culture and a safe environment for the players to grow."
Ross will have the chance to see some of the players who will be at her disposal across two upcoming Talent ID camps.